I leave for Jamaica in a few weeks and I could not be more excited. This trip has me in such a good mood. I thought this weeks finds really reflected that, since they are all picks for a vacation haha. They are also very reasonably priced and I wish I could take them all home with me! I hope you all have an amazing weekend, you can follow me on Instagram if you want to travel with me on vacation, otherwise enjoy!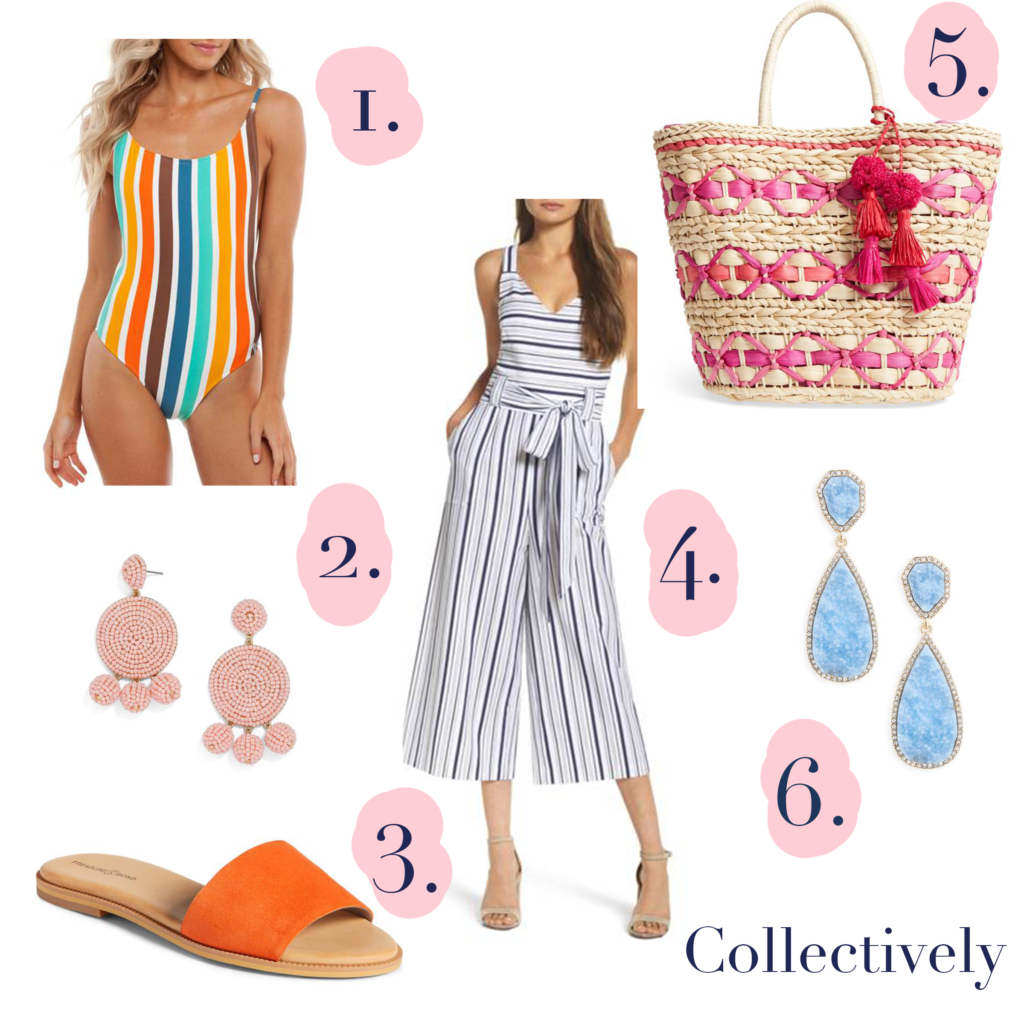 1.) Bathing Suit 
2.) Pink Earrings
3.) Sandals
4.) Jumpsuit
5.) Tote Bag 
6.) Blue Earrings 
Just in case you missed it:
Have a beautiful weekend!