I just realized that I have been showing you guys the stuff I am thinking about buying but haven't showed my inspiration! This photo is from the HGTV dream house and is my inspo for my entire apartment. There is quite a bit I am flat out copying and here is where I found this look for much less!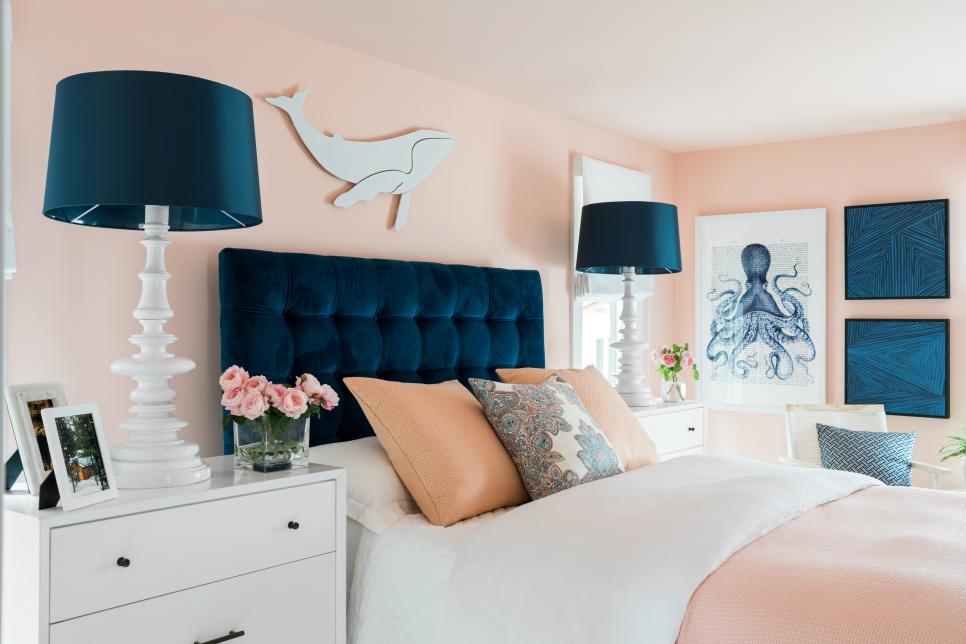 This headboard from Wayfair!
This lamp shade from PB Kids and Lamp base from PB Kids (it is unusually hard to find navy lamp shades!!!)
I am still on the market for:
Vases
Picture frames
Wall art
Rug
Curtains
Chair
Desk
Just wanted to share what I had so far and where I was headed and what I had so far. I can't wait to move in!