I know this has been the question on everyones mind during this quarantine. Taylor, what did you spend your tax refund on???
I pretty much replaced all of my bed items lol. So my duvet insert and cover, pillows, sheets, eyemask etc. I wanted really fancy stuff so I could feel like a fancy lady when I sleep.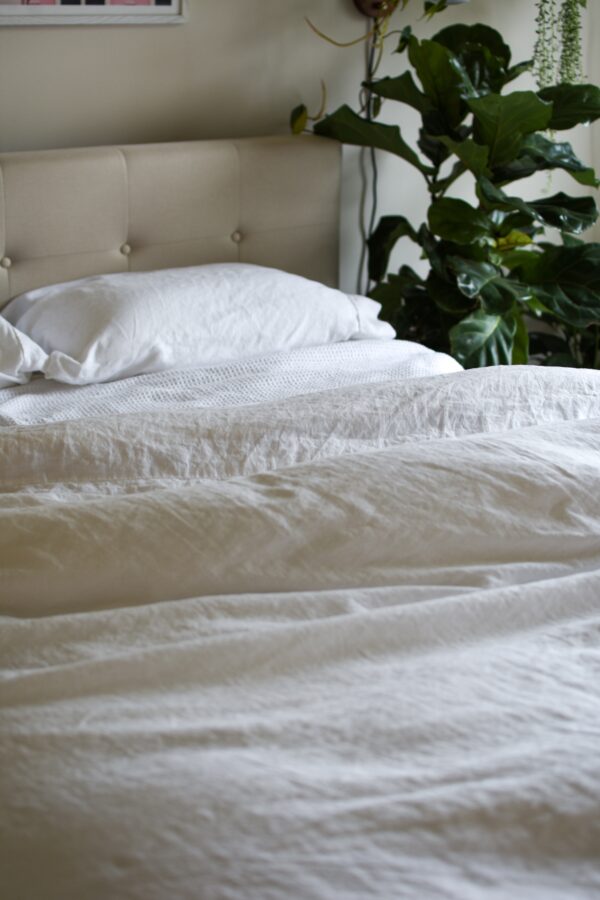 I have had the same pillows and duvet insert for the longest, and they were showing a lot of signs of old age lol. Basically my duvet was deflated and my pillows were no longer fluffy and breaking my neck.
So I started the hunt for new pillows. Then over Presidents Day weekend Tempur-pedic was having a buy 1 get 1 free pillow sale and I went for it. I got these pillows and they are GREAT. My neck stopped hurting and I was sleeping much better.
Then came my duvet hunt. Which was much more difficult (why is it literally so hard to find a good duvet). I settled on this one from Amazon in a king size. I got a king because one of my pet peeves of my full/queen duvet was that it was always sliding down in the cover or just didn't fill it all the way so it looked flat. I wanted my bed to look like the fluffy duvet displays at Macys.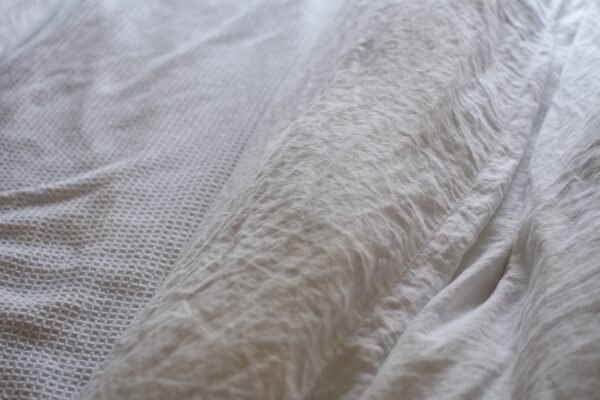 I read on the internet that if you shove a king duvet in a queen duvet cover then it will look extra fluffy. So thats what I did!!! It worked! I got this linen duvet cover from parachute. It's probably the best thing that has ever happened to me. I would die for this duvet cover. I really want to get the sheets as well but I have to wait for my next tax return lmao.
The Duvet cover is thick, not scratchy at all and it just feels like a warm summer day. My king duvet insert fits perfectly? I can't really imagine how a queen insert would fit in this cover.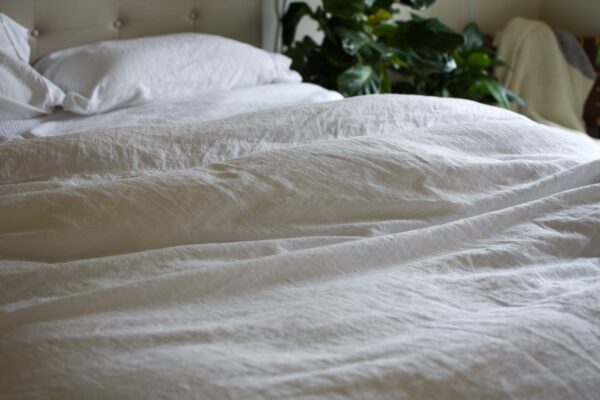 The last thing I want to mention is this eyemask I got off amazon. It blocks out all of the light and doesn't slip off my face and its awesome too.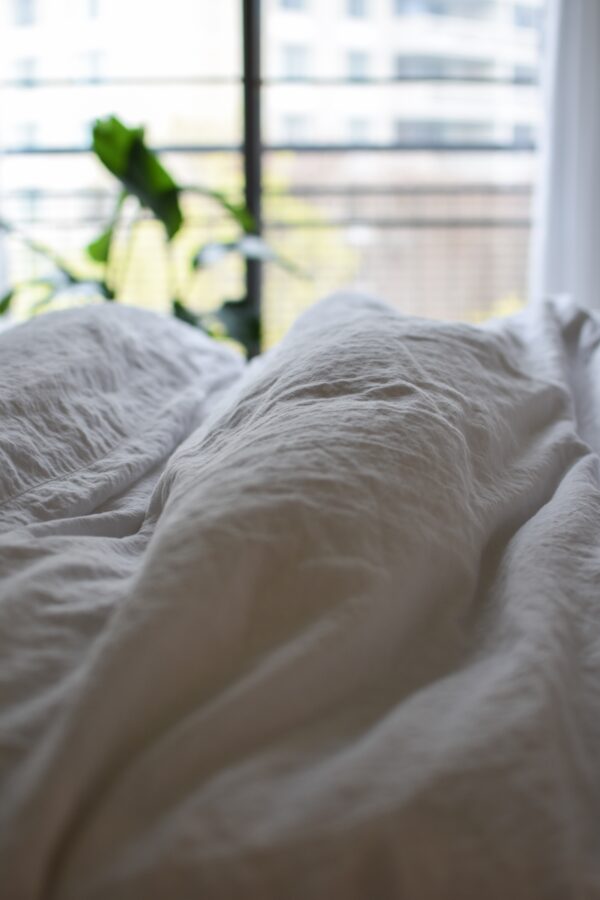 So thats that. If your looking to upgrade your sleep experience I would recommend all of these things, because we are going to be quarantined forever so you might as well have a really comfy bed xoxo.