I moved two months ago to a new apartment! Without telling the internet too much about where I live, I've moved out of DC so I have a lot more space! I still work in DC so I metro nearly everyday.
***fun fact I actually really like taking the metro lol, I think its nice and I like listening to podcasts and not having to worry about having a car. I feel like I am the Metro's biggest supporter***
I love my new apartment. If I could spend every moment of my life just sitting in my apartment drinking a ginger beer, watching Mad Men, enjoying something involved with burrata it would be a good life. Anyways lol lets begin the tour. Today we are just going to do the Living room, and balcony!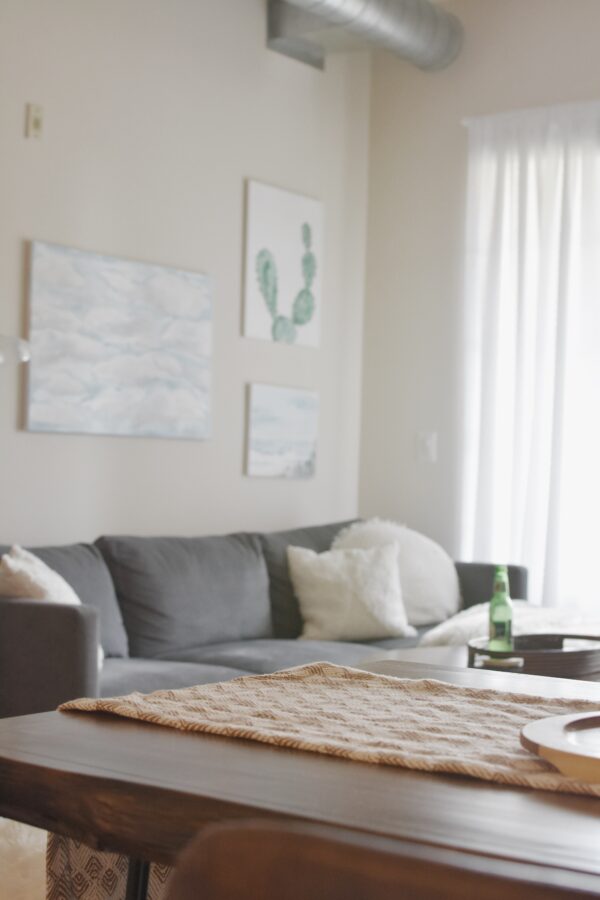 On Seating…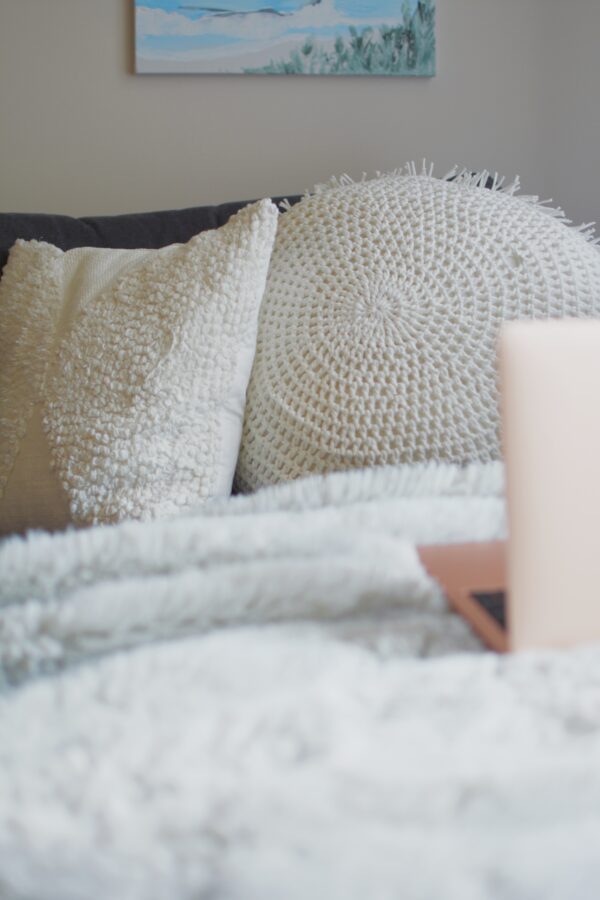 Let's talk about this blanket, it's from Anthropology and its a million dollars and it's the best blanket on earth. Warm soft cozy. Best blanket ever.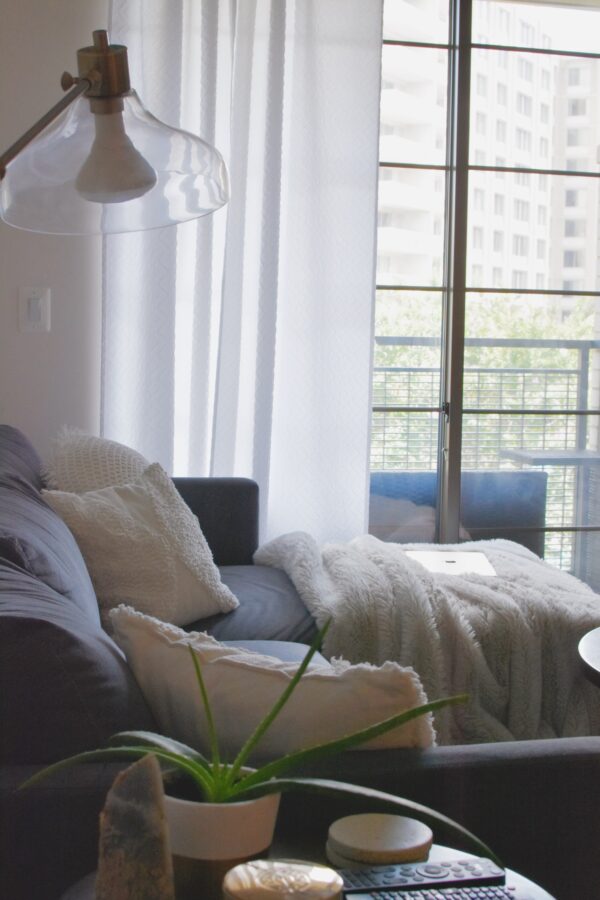 Big fan of this couch. It's plenty of space to fully lay down and thats what I like to do on the couch. You can usually find me knocked out on this couch at any given moment.
A pouf I never sit on, I just move it when I vacuum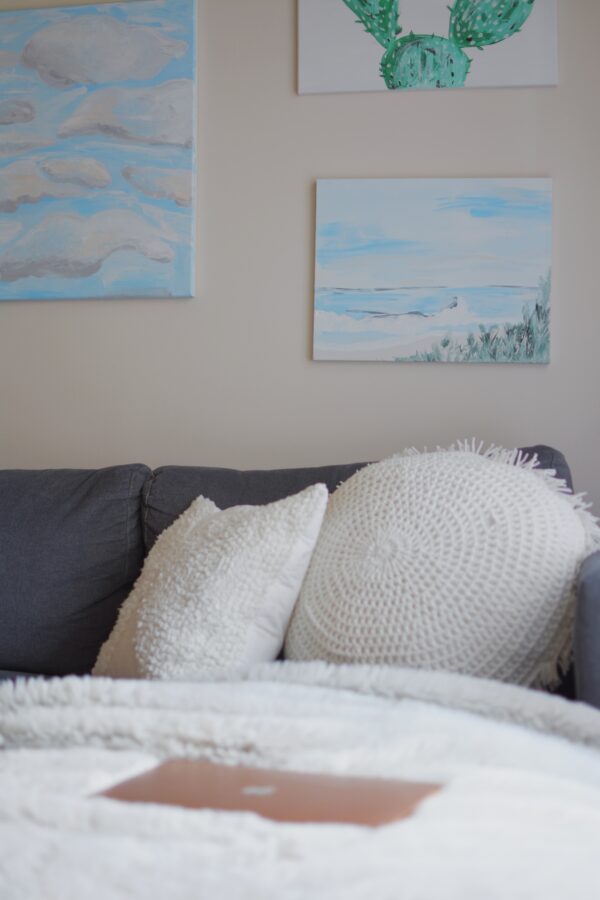 I once spilt a popsicle on the pillow and actually cried for like 2 minutes but then I got the stain out and everything was fine
All of the pillows are from Target! I actually wouldn't recommend a bunch of white pillows lol but aren't they so cute? Pro's they are cute. Con's literally everything else lol. Im probably going to end up getting new pillows because they are getting a bit dirty, oh well.
On Decorating…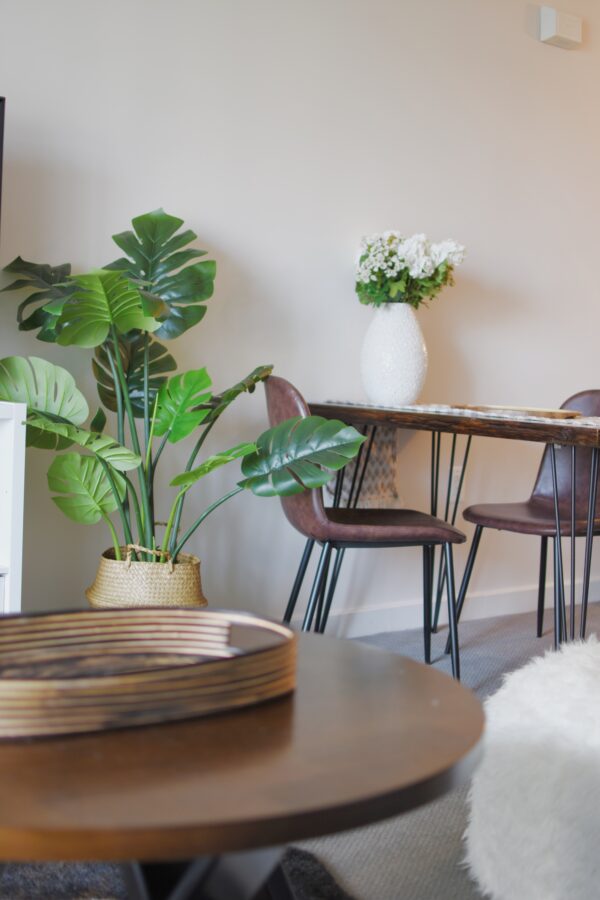 The lady who sold me these trays was like 18 and she made me feel really old, because she made a pop culture reference to someone I had never heard of
So many trays hahah. I love a tray. I honestly think I need more trays. These trays are so great. That is my fish Marc, he's the love of my life.
All my plants besides one are fake. I killed so many plants. The only one I think I can handle is my aloe plant, she's very self sufficient.
Fun fact: Taylor has killed 4 plants in 8 months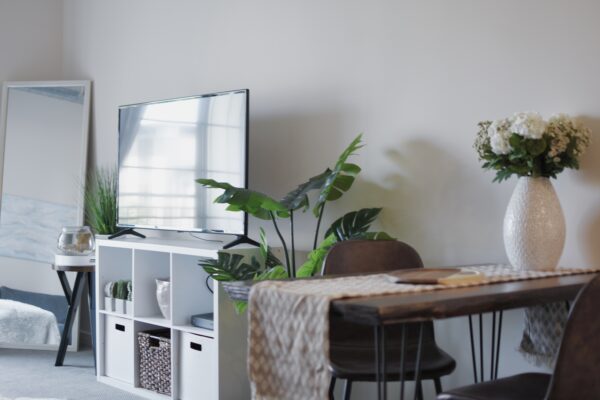 My table is very narrow and couldn't fit placemats, so I got a runner! I think it's a nice touch.
Fun fact: Taylor still hasn't returned those placemats
My chairs are also very cute, I never sit in them.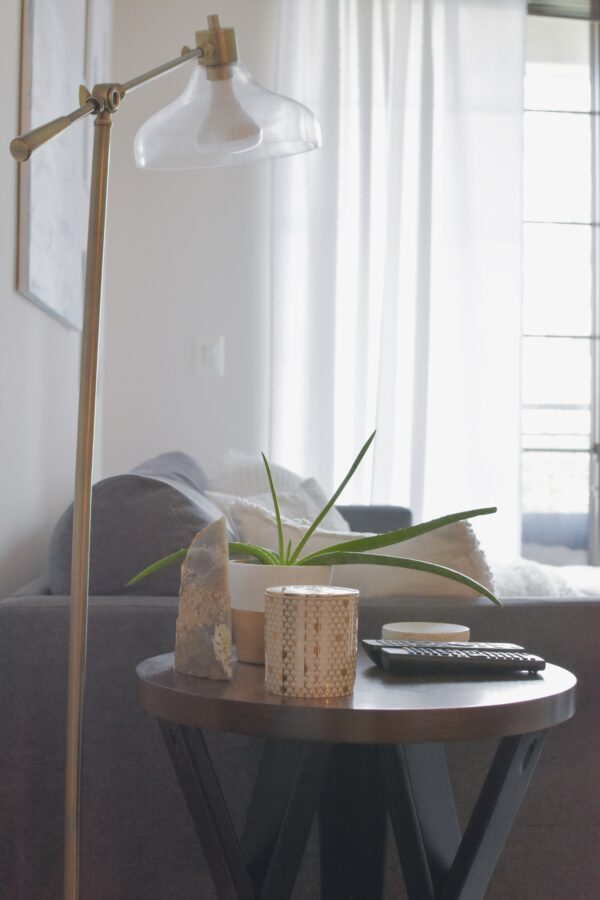 This lamp is a source of contention for many visitors. I have a lot of people that say it's too bright because it's a clear shade and the bulb was a very bright. So I got these new lightbulbs that I control with my phone and they are so cool. I am very passionate about my light bulbs lol.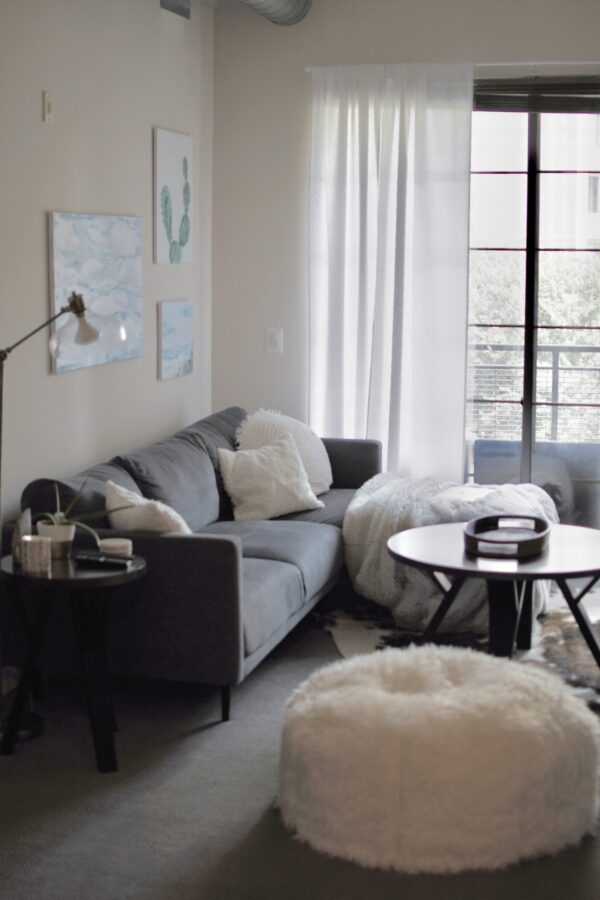 A rug over a rug? Idk probably something to do with texture or breaking up the space? Im not an interior designer but it looks good to me.
Fun fact: Taylor's mom did not understand her vision of the cow rug.
Moving Outside…
Ok moving outdoors. There are a bunch of bees out here. Even going out here to take these pics was unpleasant. I could probably call my landlord people and see if they could do something about the bees? But then what would I have to complain about? Anyways heres my balcony its very cute, however there are bees.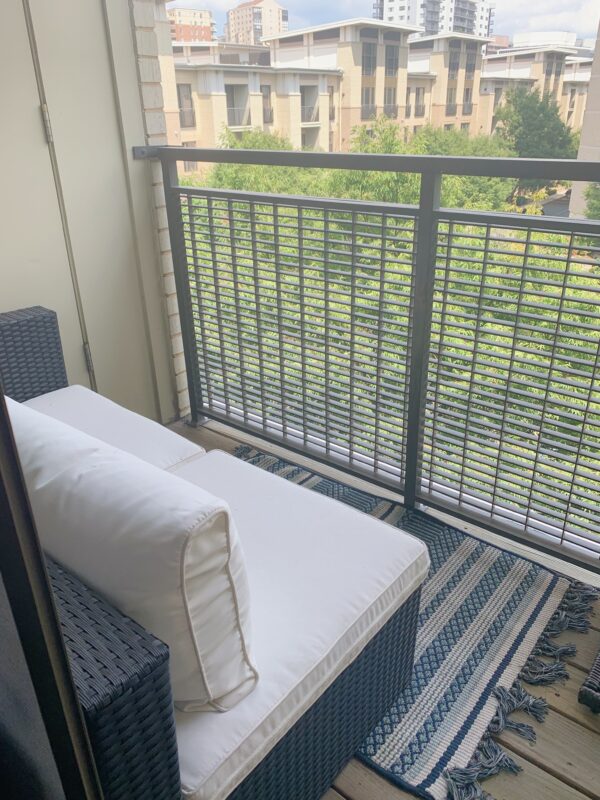 Fun Fact: Taylor smashed her finger in the door running away from the bees
So that concludes my living room/outdoor tour! Next up kitchen (i'm waiting on a new rug) and bathroom (i'm trying to make it less ugly lol).
Taylor! Your Living Room Is so Cute! I Want to Buy Everything!
Couch (similar)//Square Pillows//Round Pillow//Brown Tray//Cube Organizer Thing// Coffee Table//Dining Table(similar)//Chairs//Planter//Plant Stand//Vase//Runner//Ridiculous Blanket//