One of the reasons I am so excited for March is because I am writing more posts about the lovely place I live, DC. I originally had the intention of doing one GIANT post about all my favorite restaurants but then I realized that would be a very long post. So instead I am just going to write them out separately and once I am done I will link them all back to one post so that its easy to navigate. Good? Good.
My first DC dining spot that I go to all the time is District Doughnut. It is a little hard to find but if you go into Cady's Alley off of M street and go to the right you can't miss it!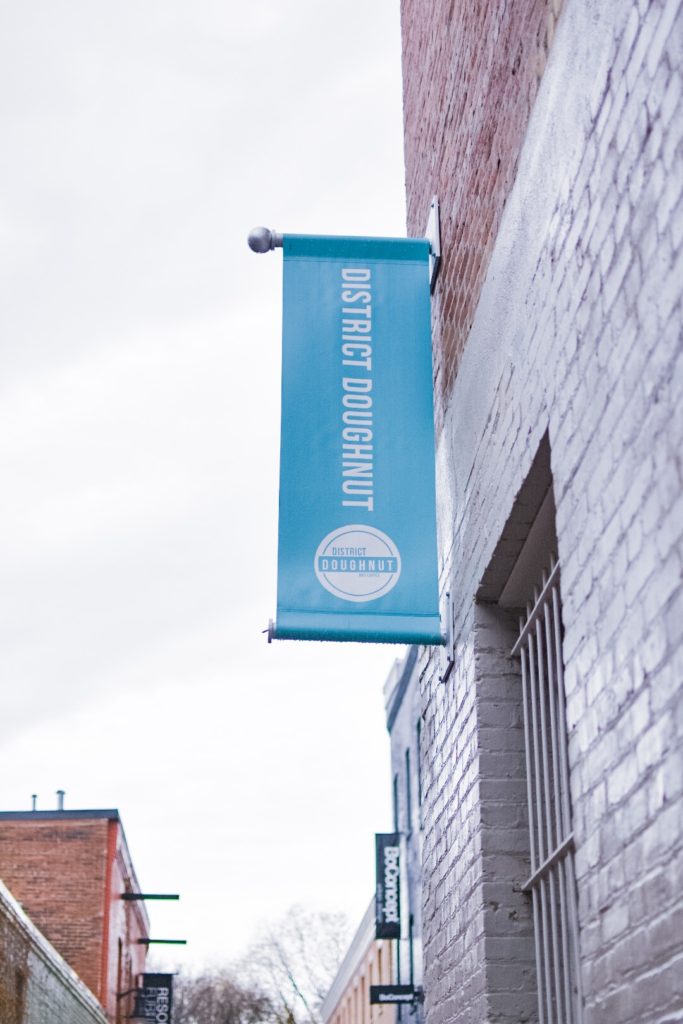 What I love about District Doughnut is all of the unique flavors that they offer and the relaxed atmosphere. I am not a very adventurous desert person, so things with a ton of chocolate or extra sugary stuff stuffed inside or plopped on top it's a bit of a turn off (I have never been a person who gets excited by those giant milkshakes with cotton candy and a doughnut on top).  Whats awesome about District Doughnut is that they have struck a balance between adventurous flavors without being overwhelmingly sweet (or weird).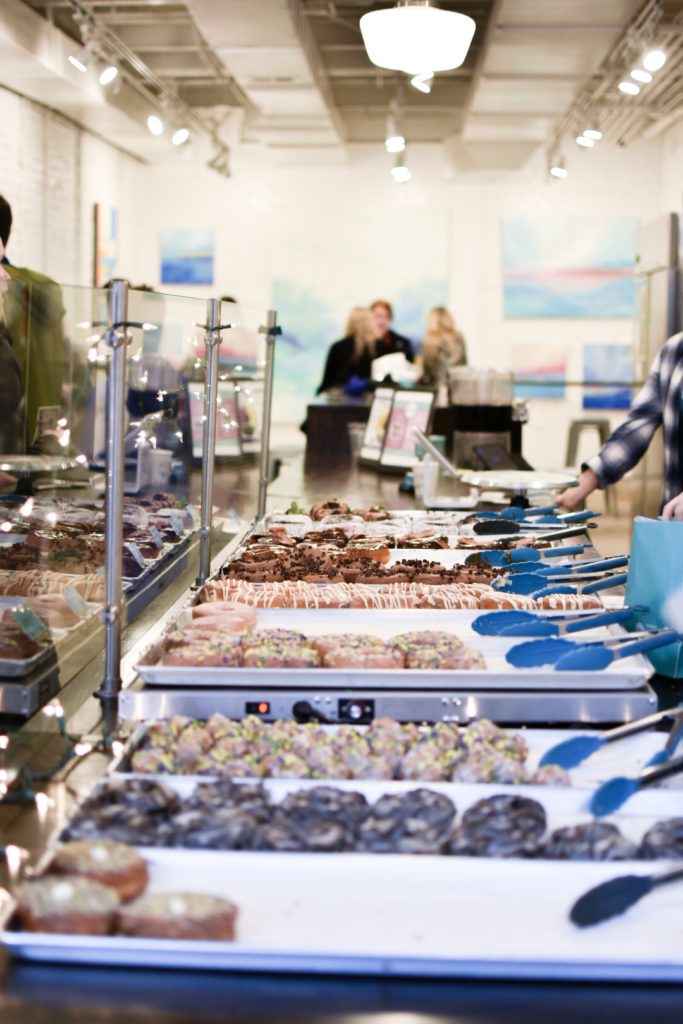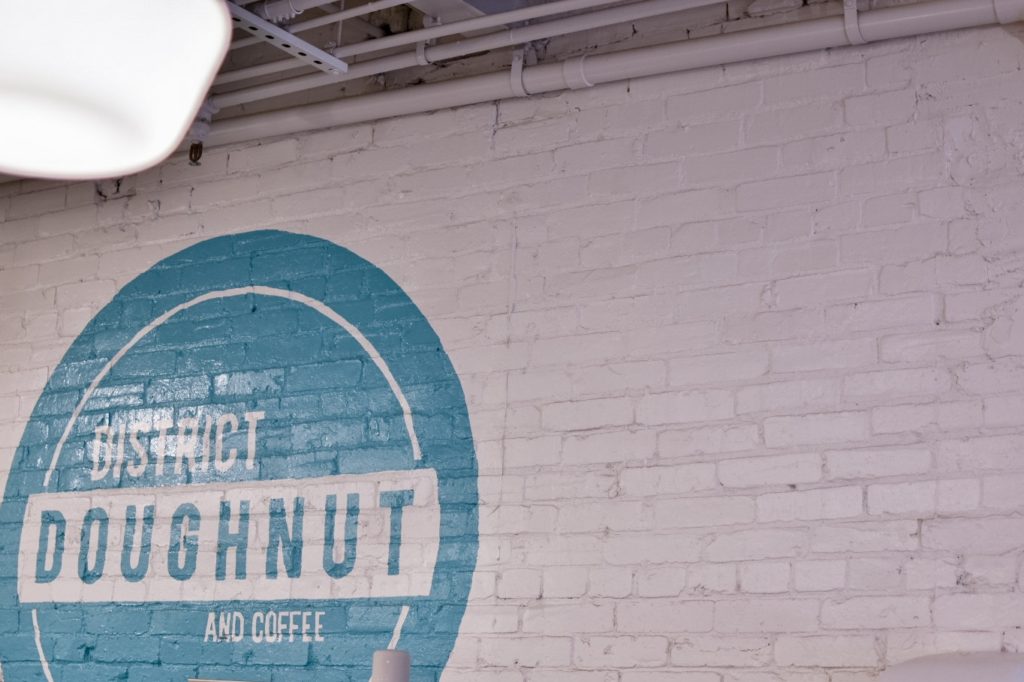 District Doughnut regularly rotates their flavors but a few of my favorites are brown butter, creme brulee and chocolate covered strawberry (pictured bellow)!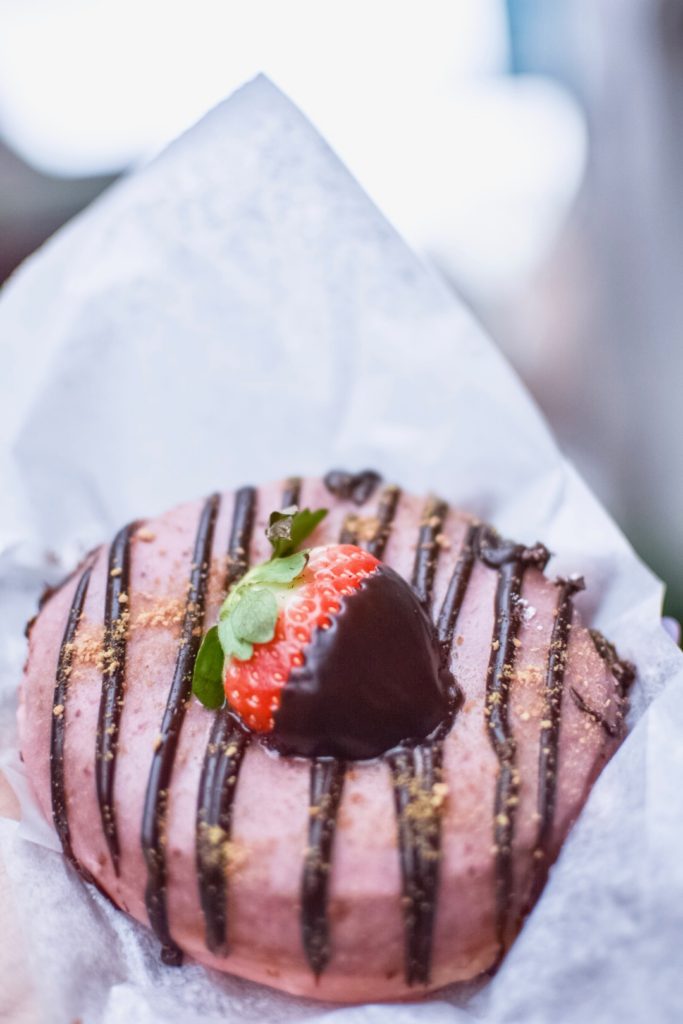 If you are planning a trip to DC do not miss District Doughnut. It is amazing! If you are curious about their hours or orders you can find there website here! Here is their address if you want to visit:
Cady's Alley Store (Georgetown)
3327 Cady's Alley NW
Enjoy!