I spent my Valentines day at Paper Source with my best friend making Valentines cards, sipping on raspberry La Croix, and spending time with the nicest people. Before I signed up I didn't really know what to expect (and the internet was no help!) so I thought I would break down exactly what happened, if you don't want to read all the way through just know it was a blast!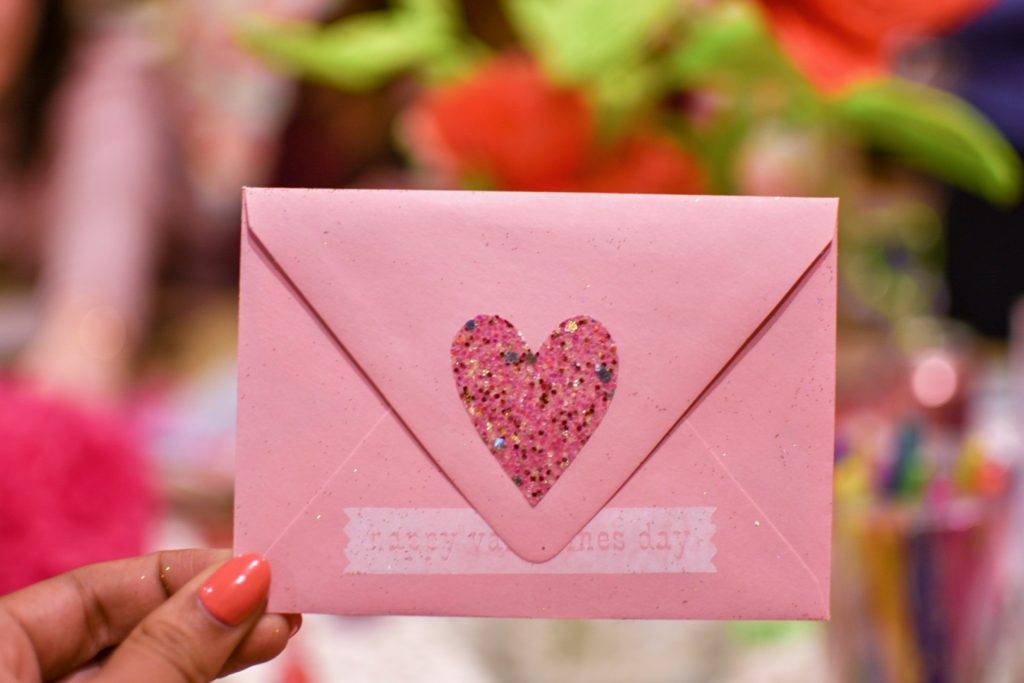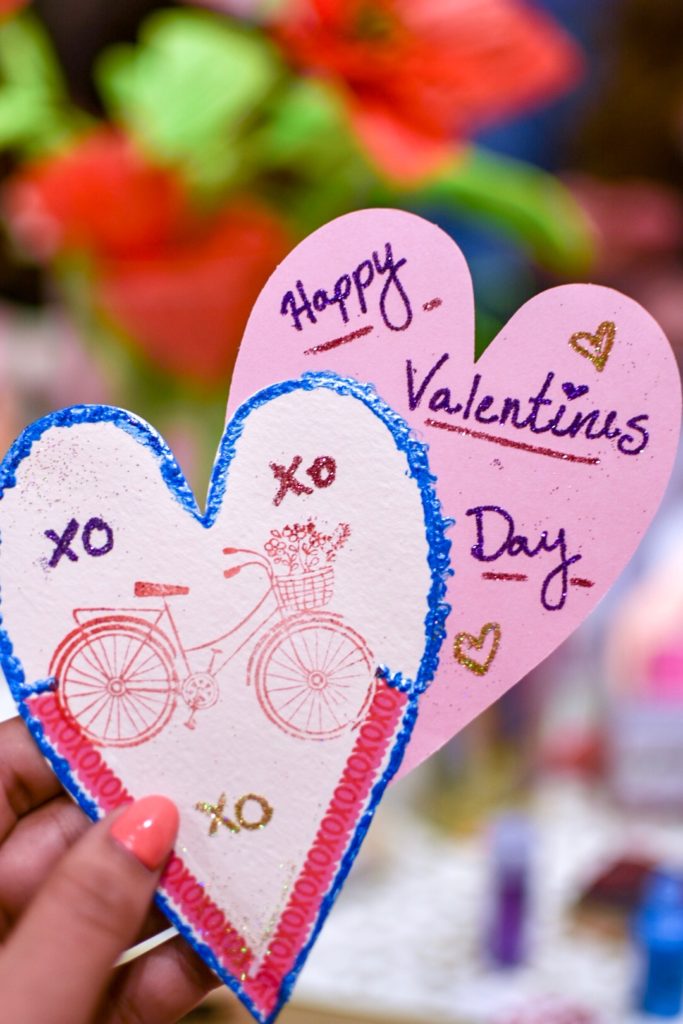 After they show you around you can really decide to do whatever you want. Lauren and I went to the valentines table and started making somewhat mediocre valentines, but they had so many crafting tools to offer it was really fun to experiment with all of the new toys haha!  
At the Georgetown Paper Source they check you in at the front and give you a hand stamp and then they show you exactly what crafts/activities they have! At our event they had two different crafts, flower making and valentine making. They also had a scavenger hunt and snacks!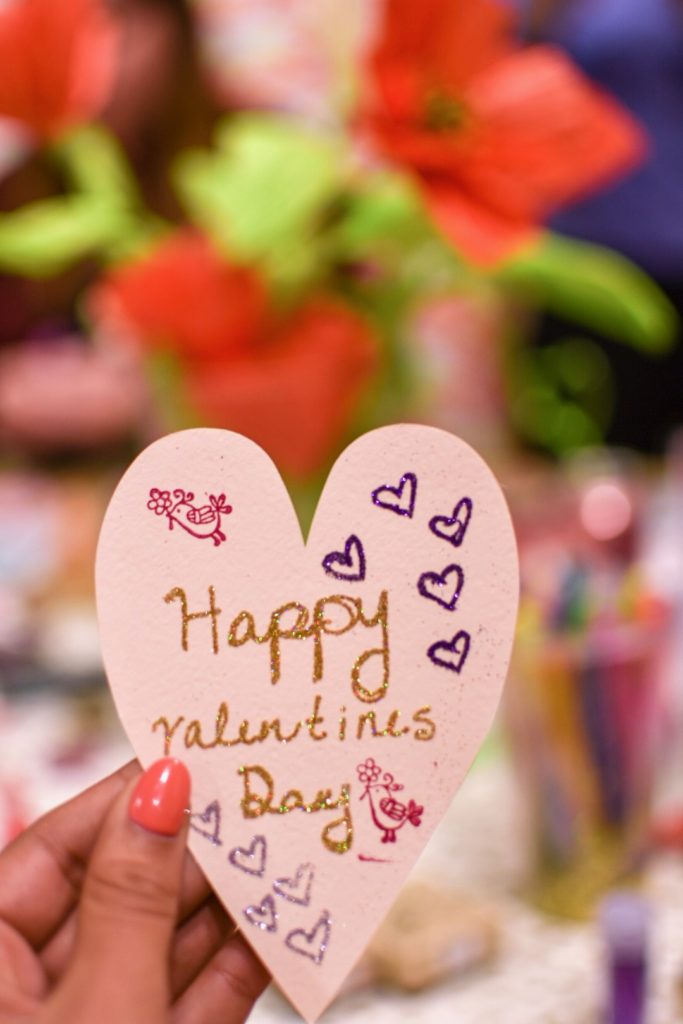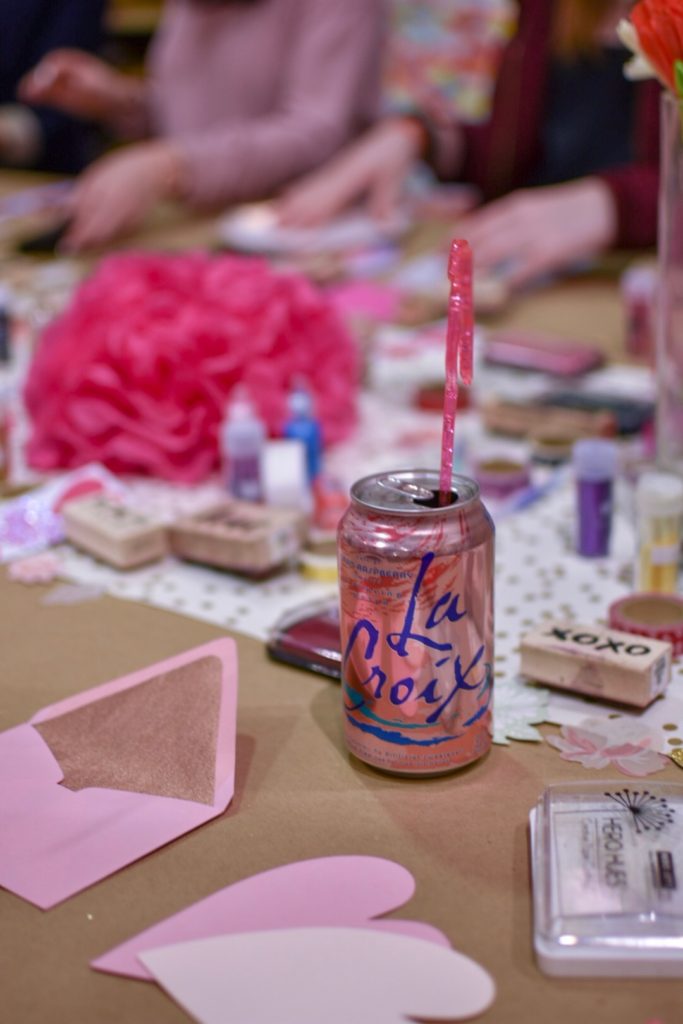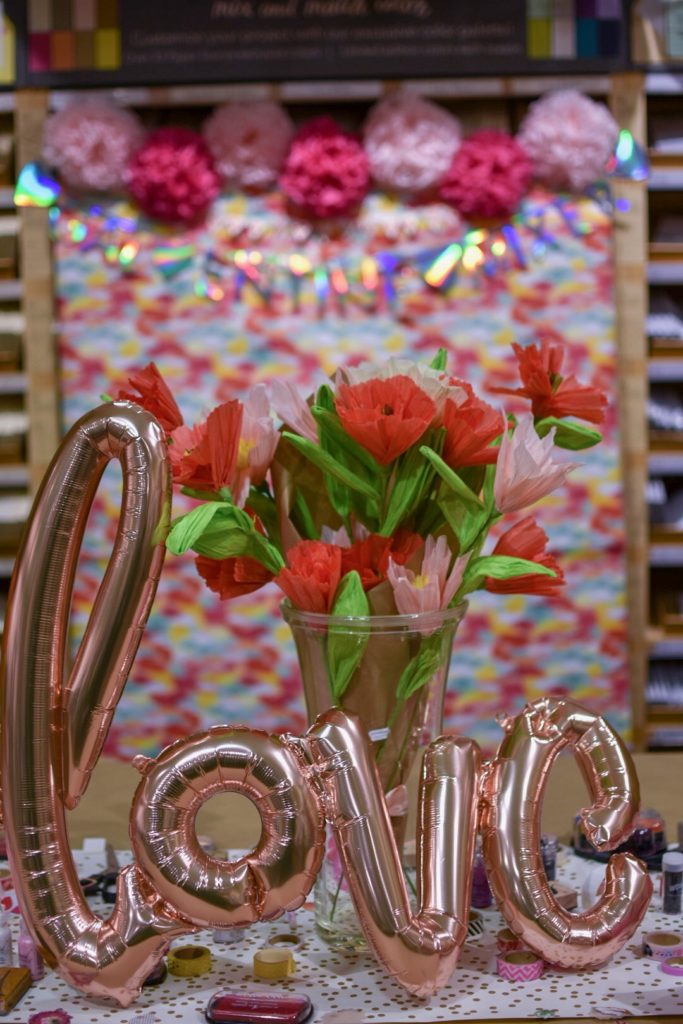 I would definitely go back to Papersource for another event! This one was so fun and everyone was really nice! If you want to sign up/see whats available in your area you can check it out here!