It is a bit of a tradition that when you start your DCP you get/make your roommates a little gift and give it to them on the first day! So I thought I would show you mine and how I made them! (I also warned my roommates not to read this until Monday haha)
Ok so I decided to make my roommates memory jars! Memory jars are little mason jars that you can put your memories in! So I gave them each a few slips of paper to start and as they do there programs they can write there memories down and put them in the jar! At the end of the program they can read them all and think about how much fun they had!
Corny? Yes. Cute? Yes.
So to start I bought 6 mason jars for 9 dollars. I also asked what each roommates favorite, park/ride/movie is! After gathering that information I started planning. I decided on, Monsters Inc., Magic Kingdom, Frozen, Space Mountain, and Lion King!
I bought 5 different paint colors and a set of brushes and got to work! Here are a few photos of the process during!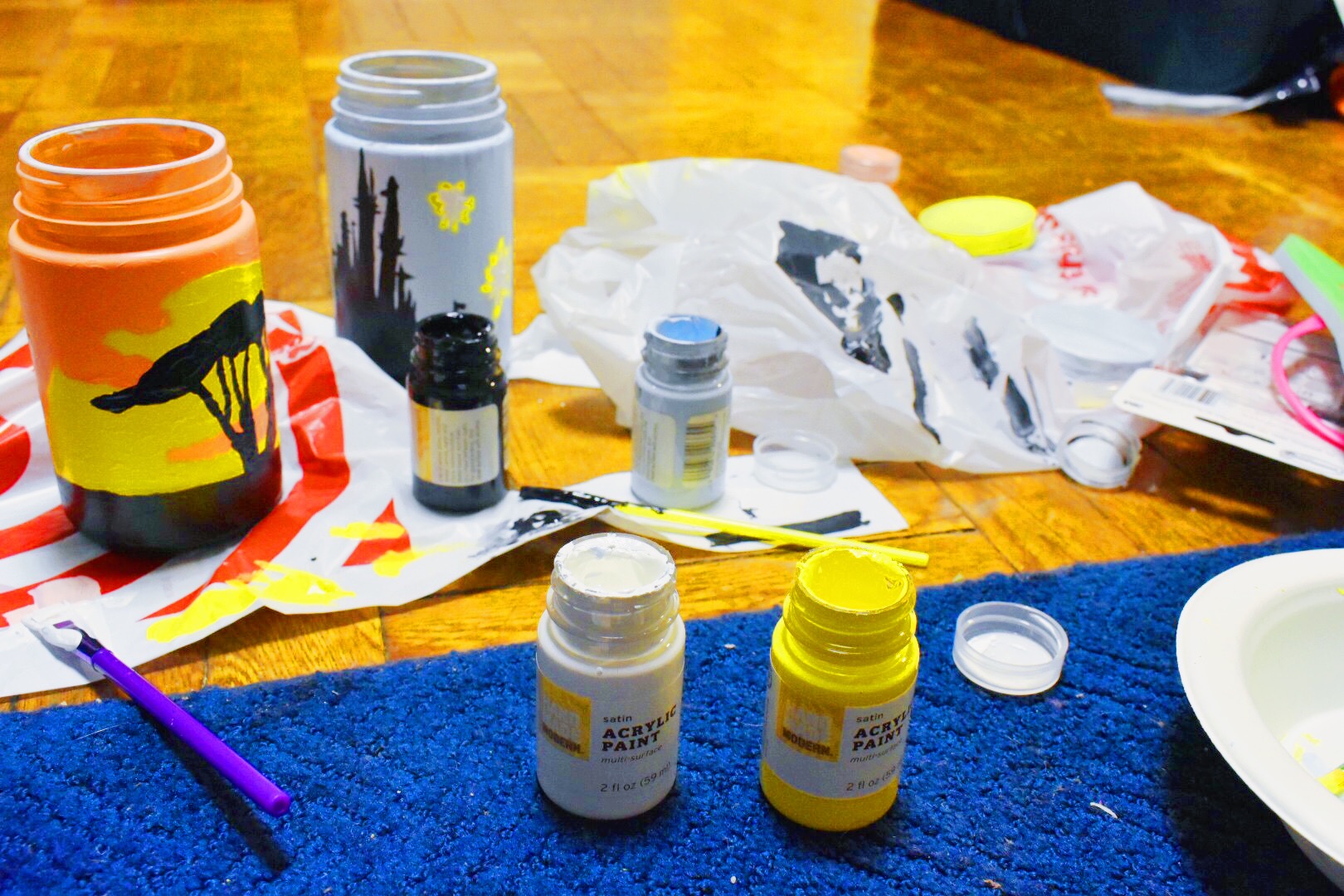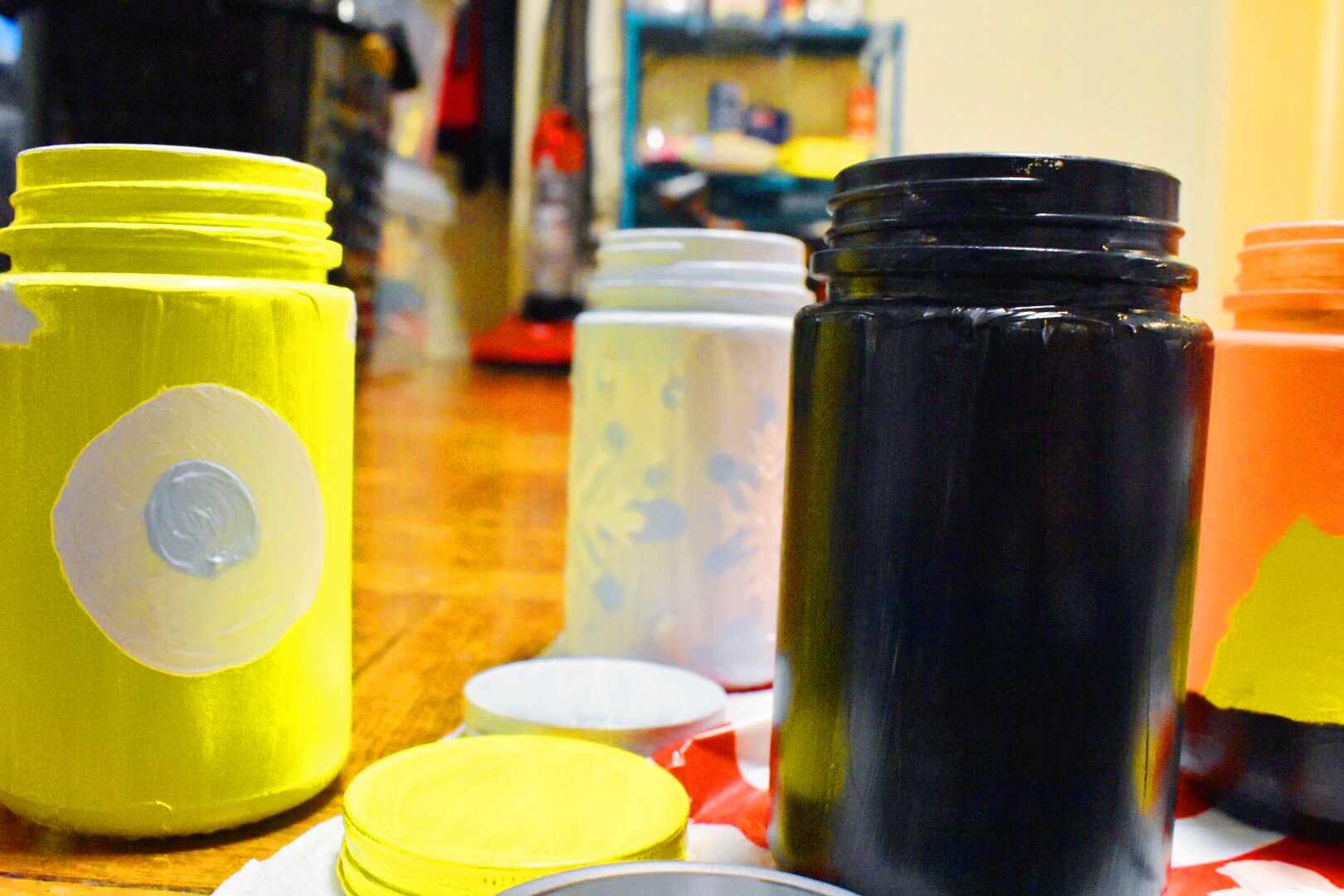 It took me two days because I had to let the paint dry but honestly it was pretty simple! It just depends on how complicated your designs are! I would recommend if you decide to do this to get one extra jar, I messed one up really bad and was so happy I had an extra!
So here are some photos of the finished products!
Starting with Frozen!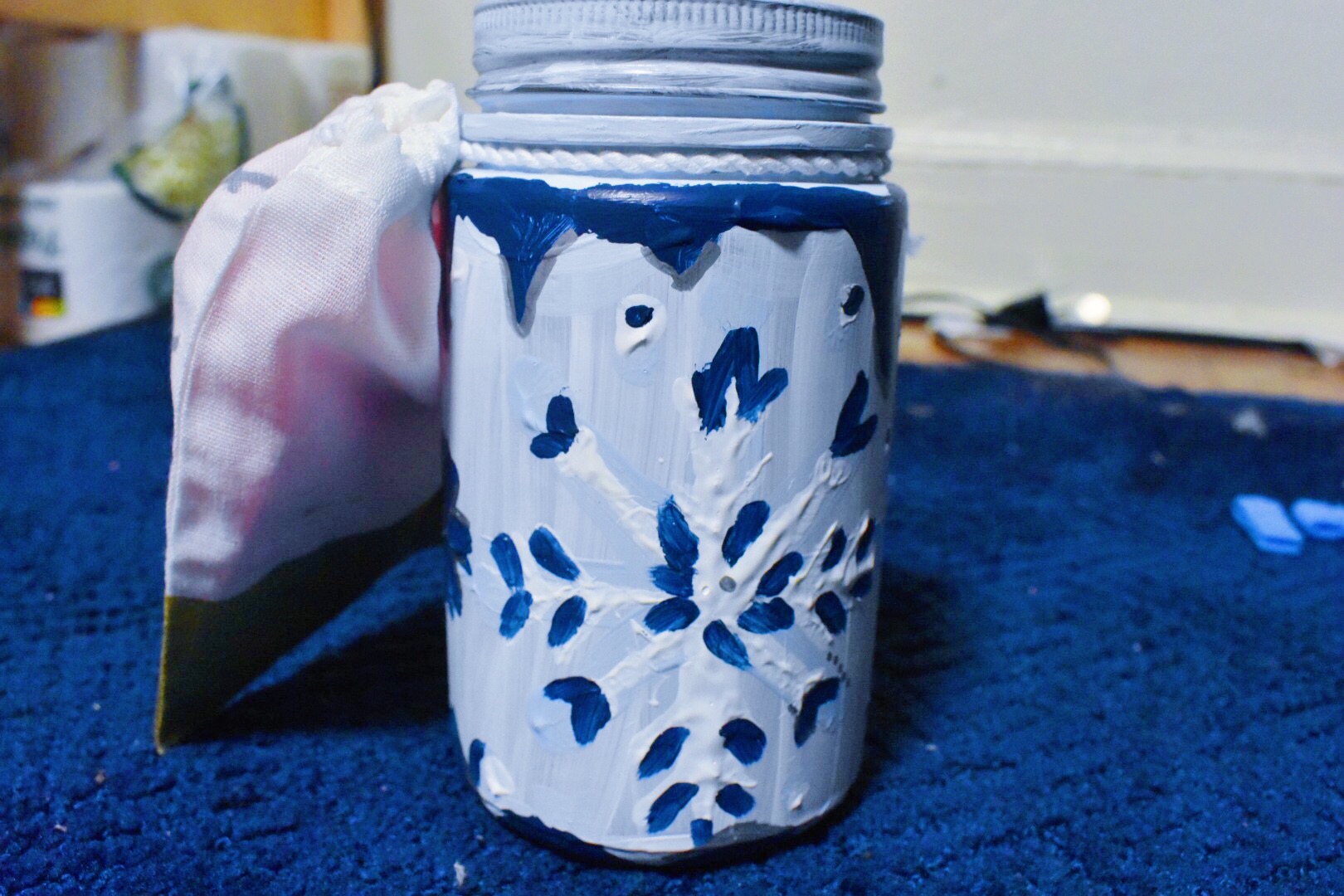 Monsters Inc.!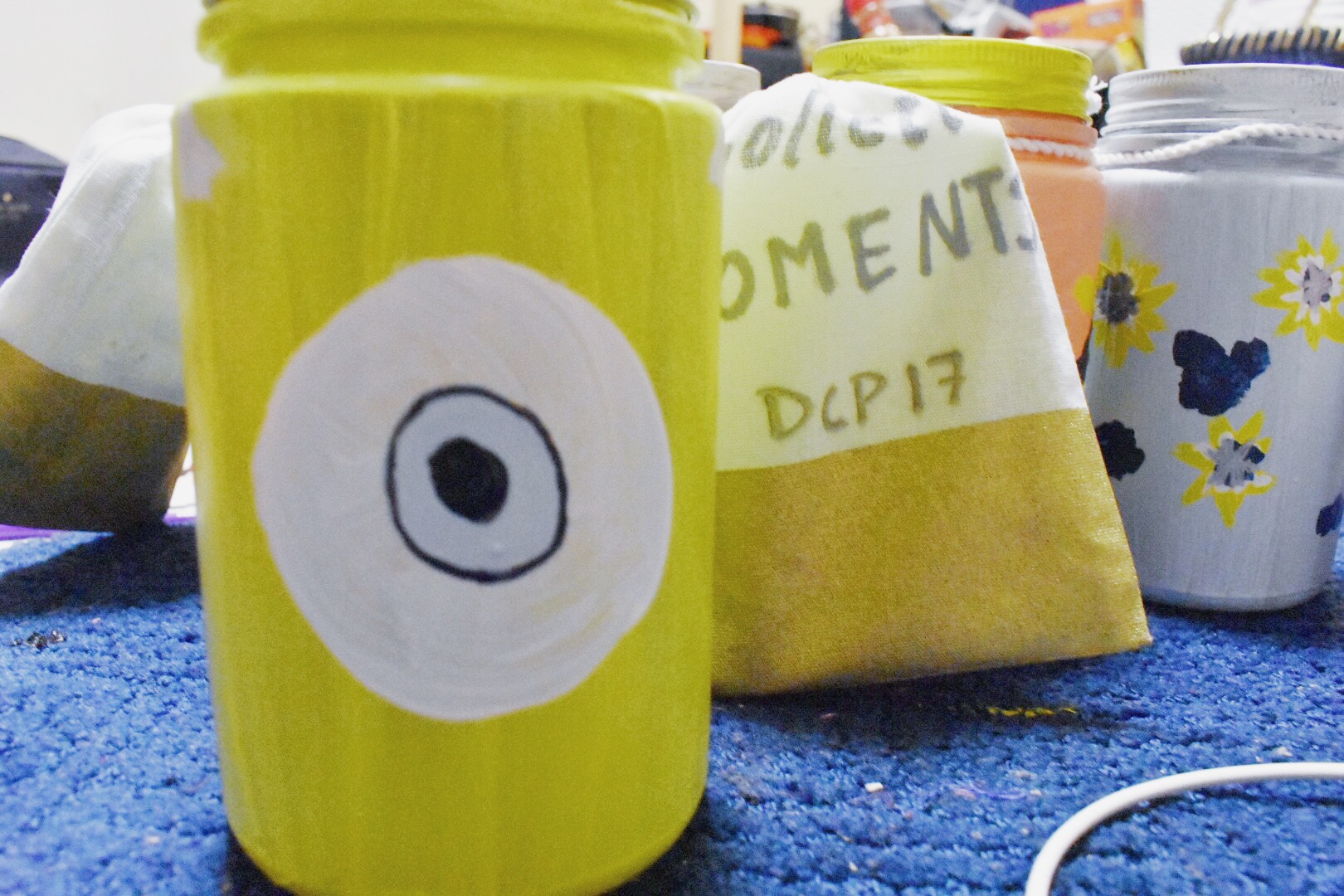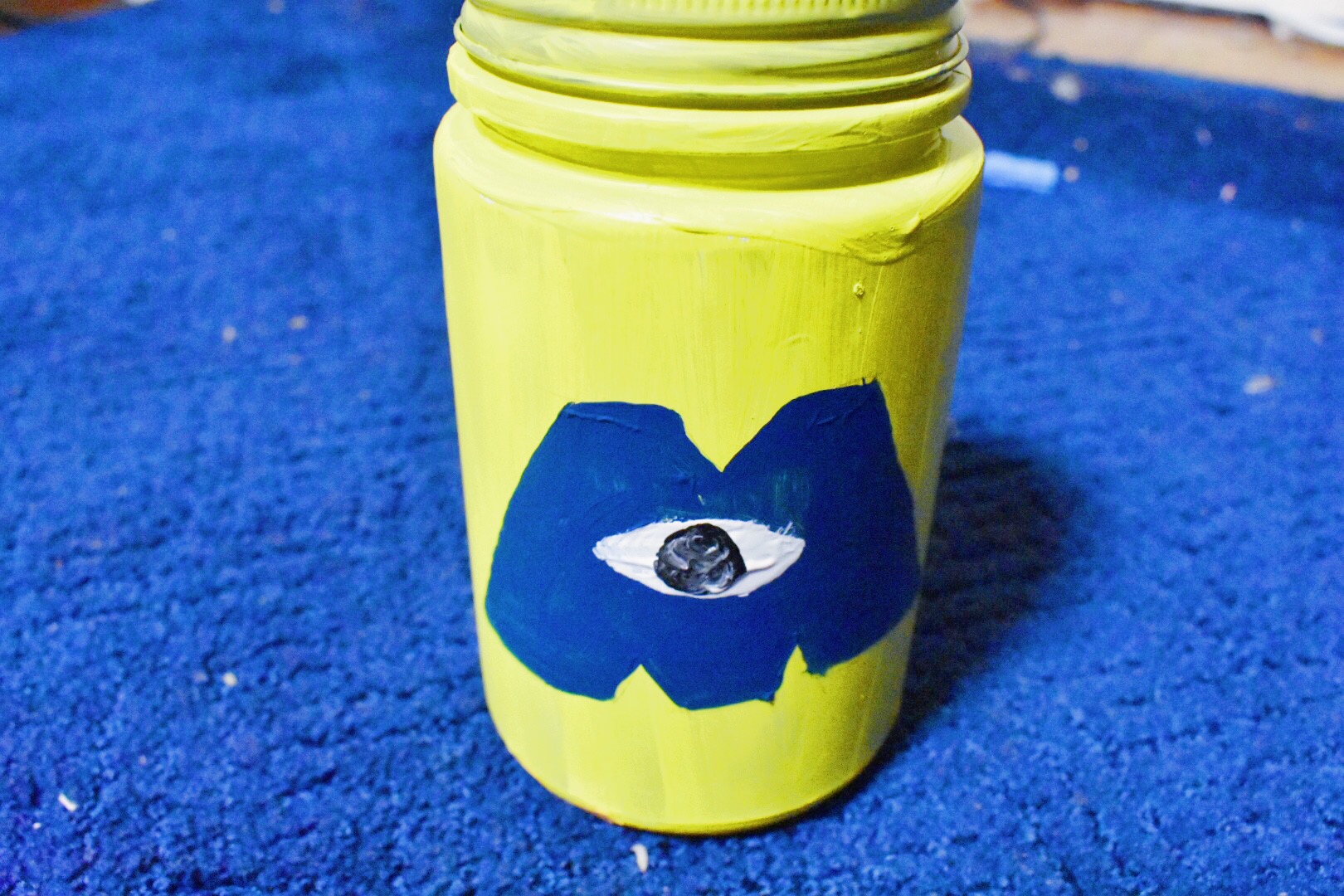 Lion King!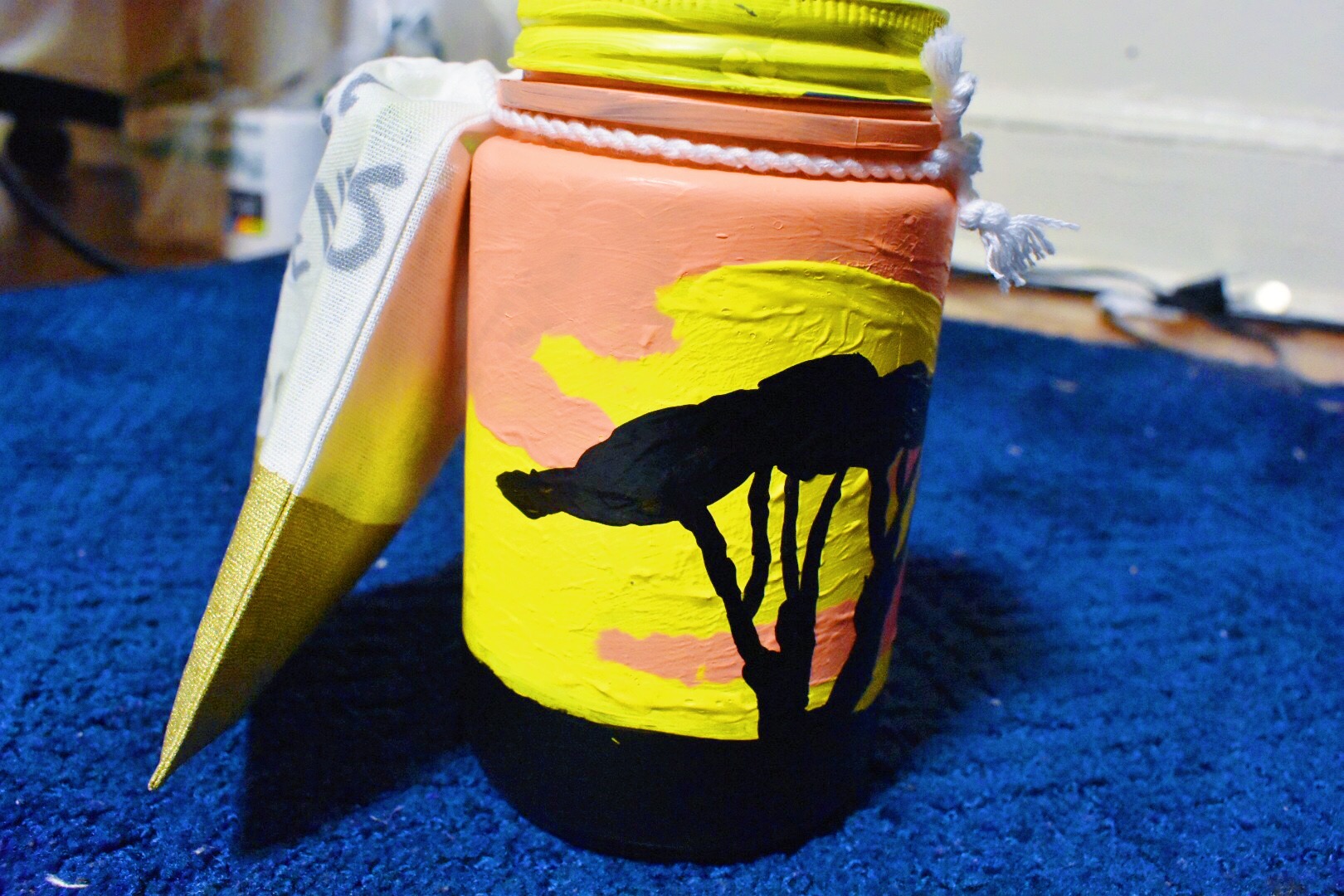 Magic Kingdom!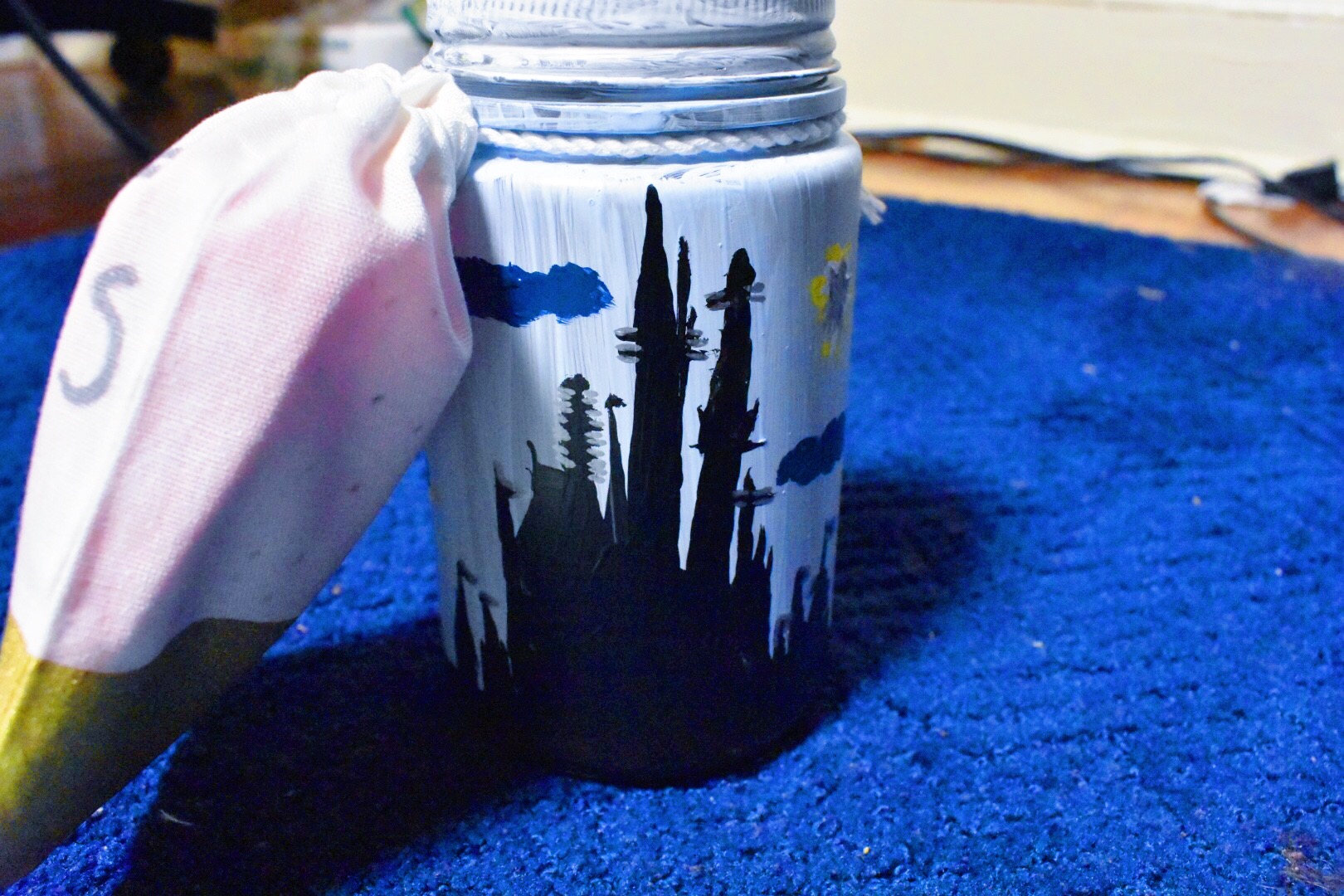 Space Mountain!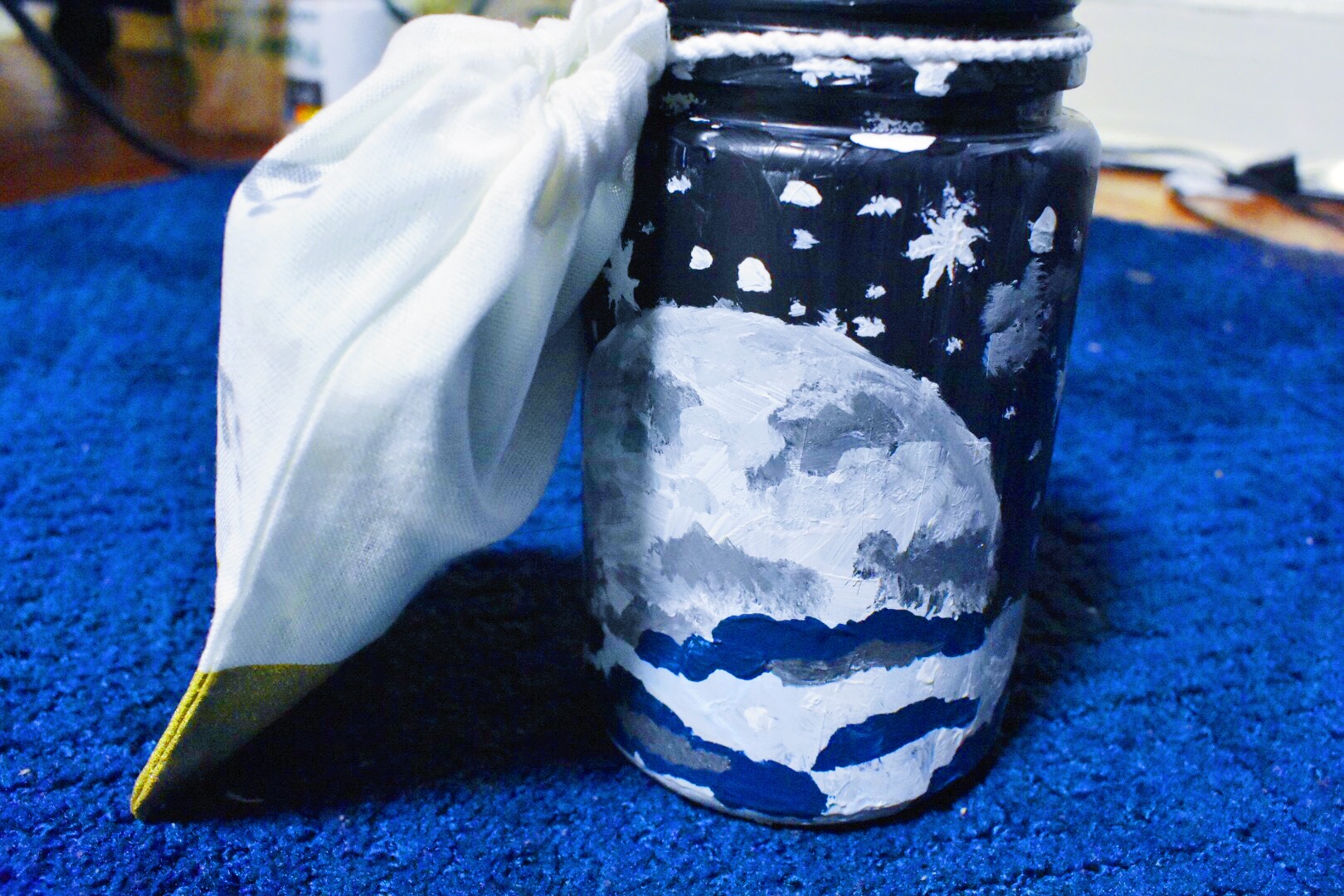 The last step of this process was to attach these little cloth bags and cut out strips of construction paper for them to write there memories on!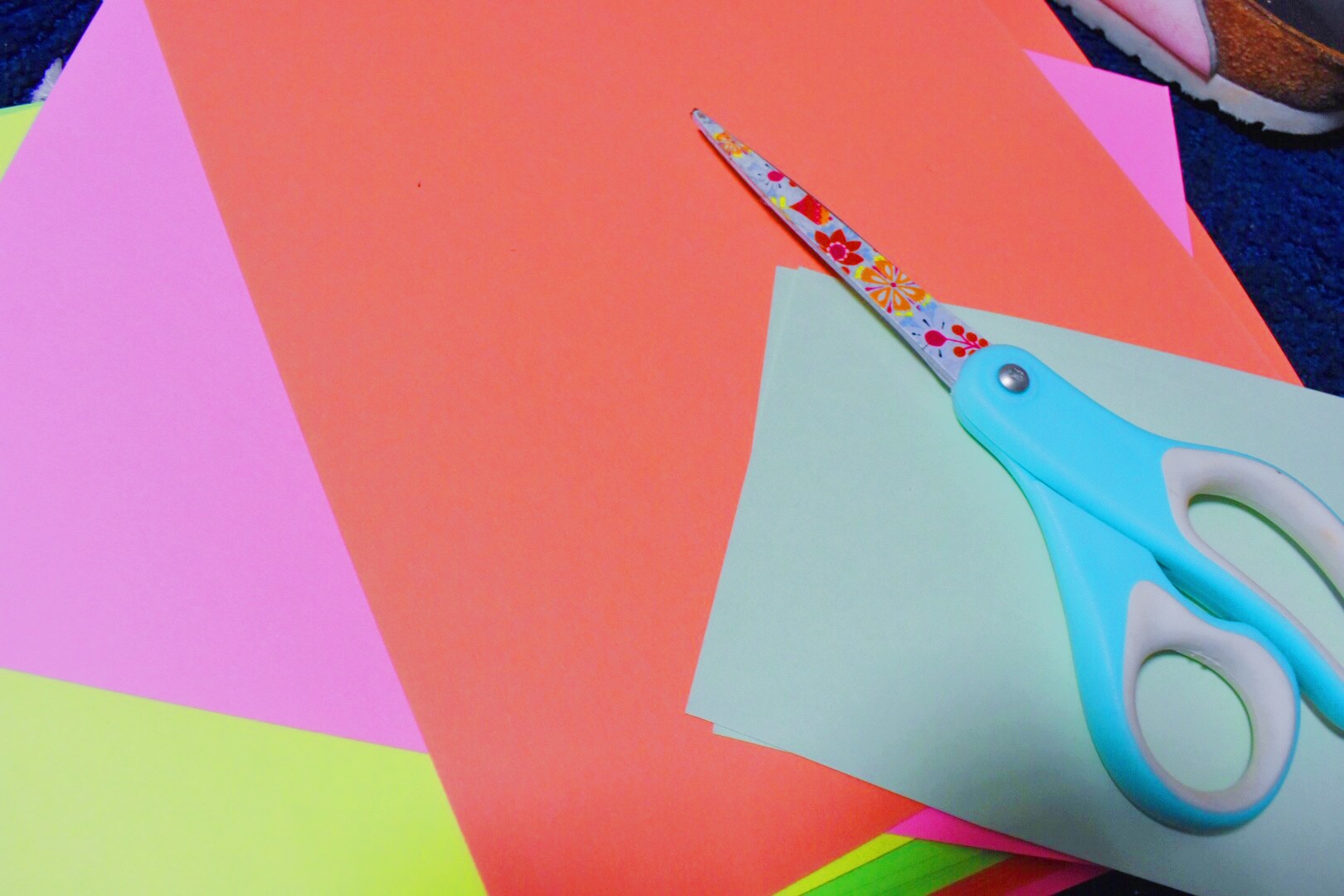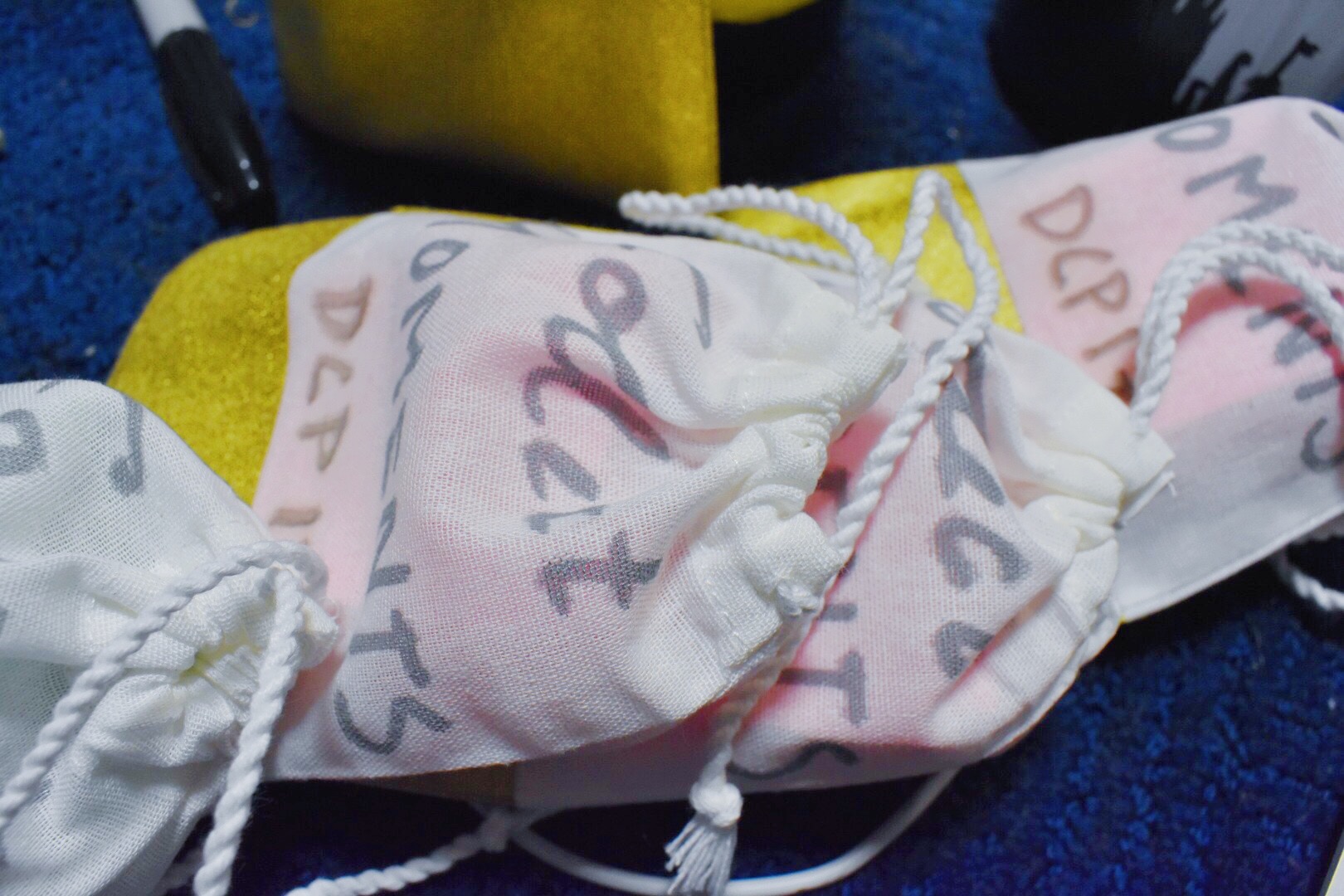 Theses were really fun to make and I think they are going to be awesome roommate gifts for everyone! I can't wait for them to get them in a few days!