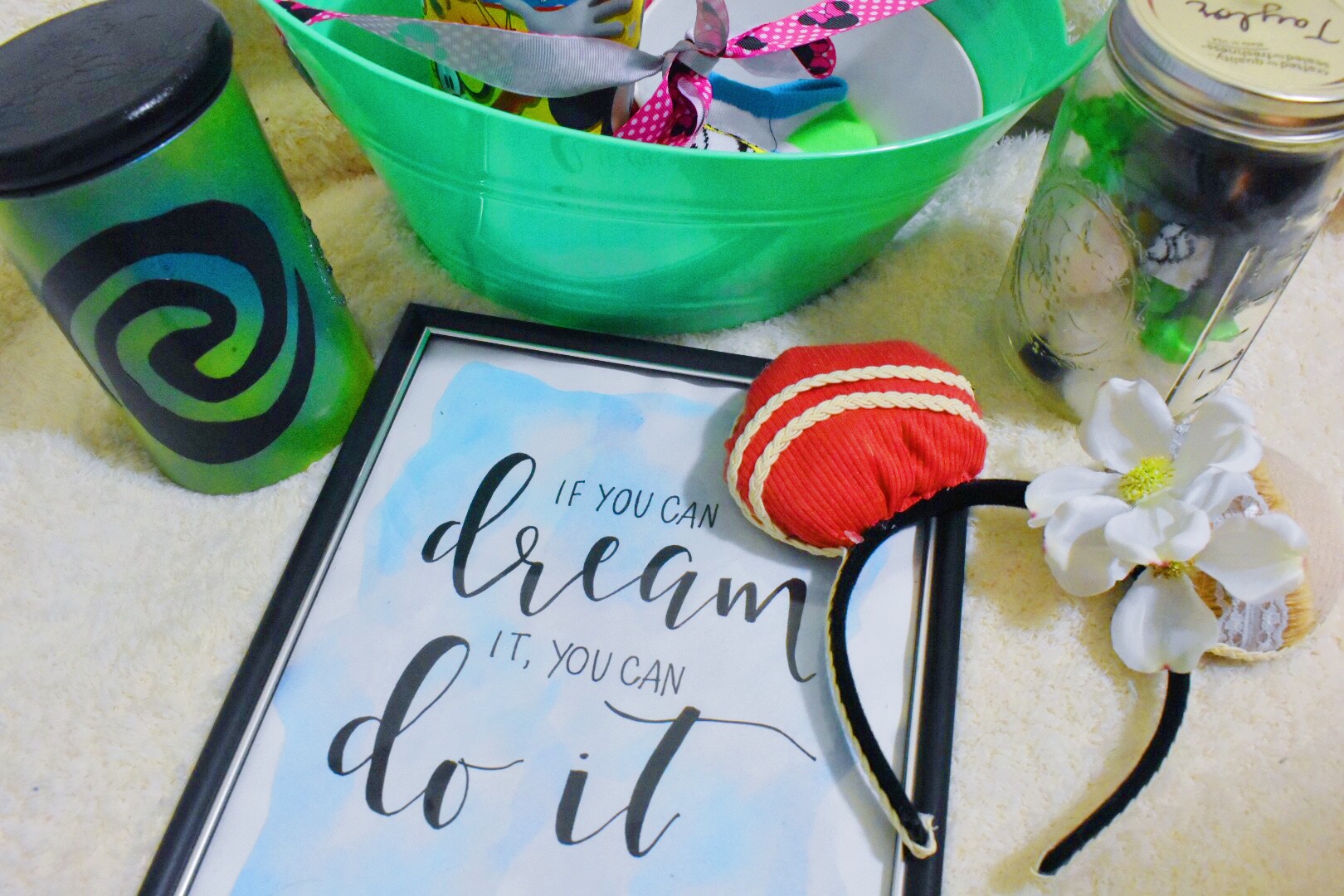 So last week I posted about how I made my roommate gifts, if you missed it you can read it here! But my roommates gave me AMAZING gifts so I wanted to share their gifts and a little bit about since they are definitely going to get mentioned later!
Ok so starting with Bronwyn (pronounced BRON-winn), she is from North Carolina, has a funny accent and has like 26 sisters!
Bron-bron made us each wall art, she's really artistic and whips these things out all the time and it legit looks like it is straight off of Etsy! To make them you water-color the paper and use special pens to write the quotes. Bron used each roommates favorite quote!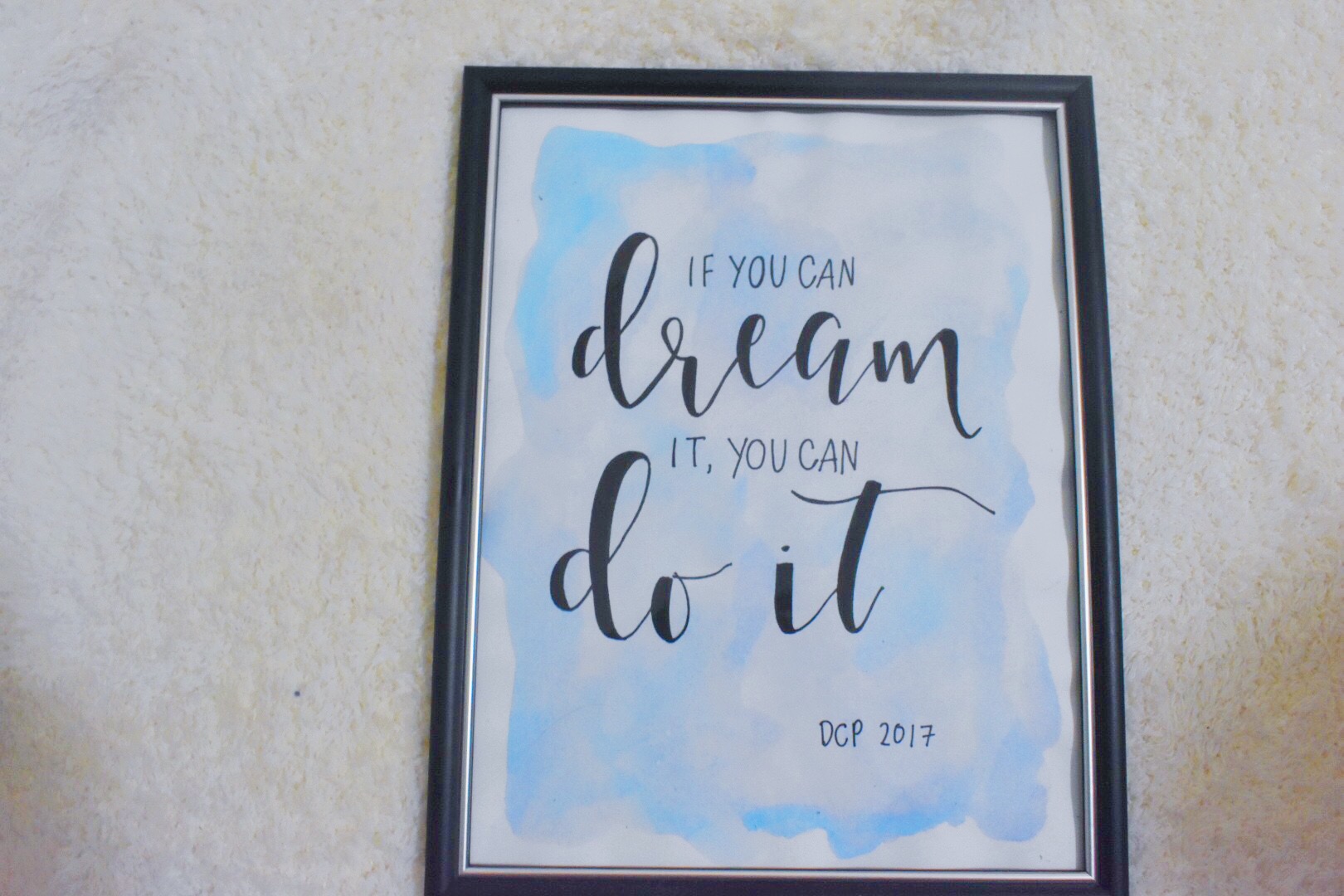 Savannah goes by Sav (pronounced like savage) she is from Texas and goes to school with people who are majoring in Rodeo, she has never milked a cow and doesn't really want to.
Sav ordered plain ears off amazon and then got fabric and add-ons from Walmart and Hobby Lobby and glued them on! They were based off each of our favorite movies. Mine are Moana ears!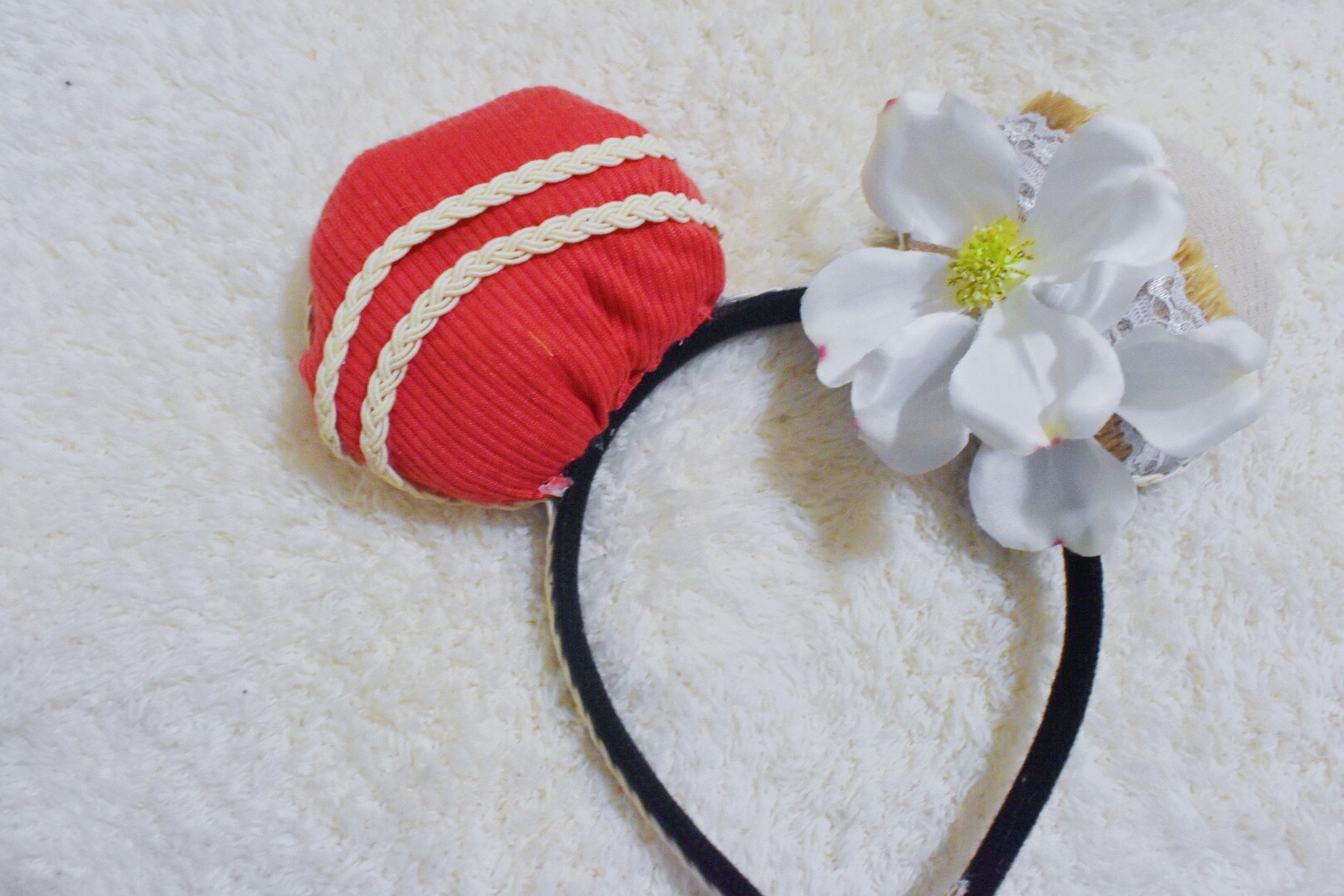 Emma Louise, she goes by Emma but likes Emma Louise in writing, so who knows what I will say here. She is the mother of the group and frequently makes sure I don't kill myself crossing the street.
Emma made us mani/pedi mason jars! She got us nail polish in our favorite colors, toe separators, nail files and cotton balls! So cute!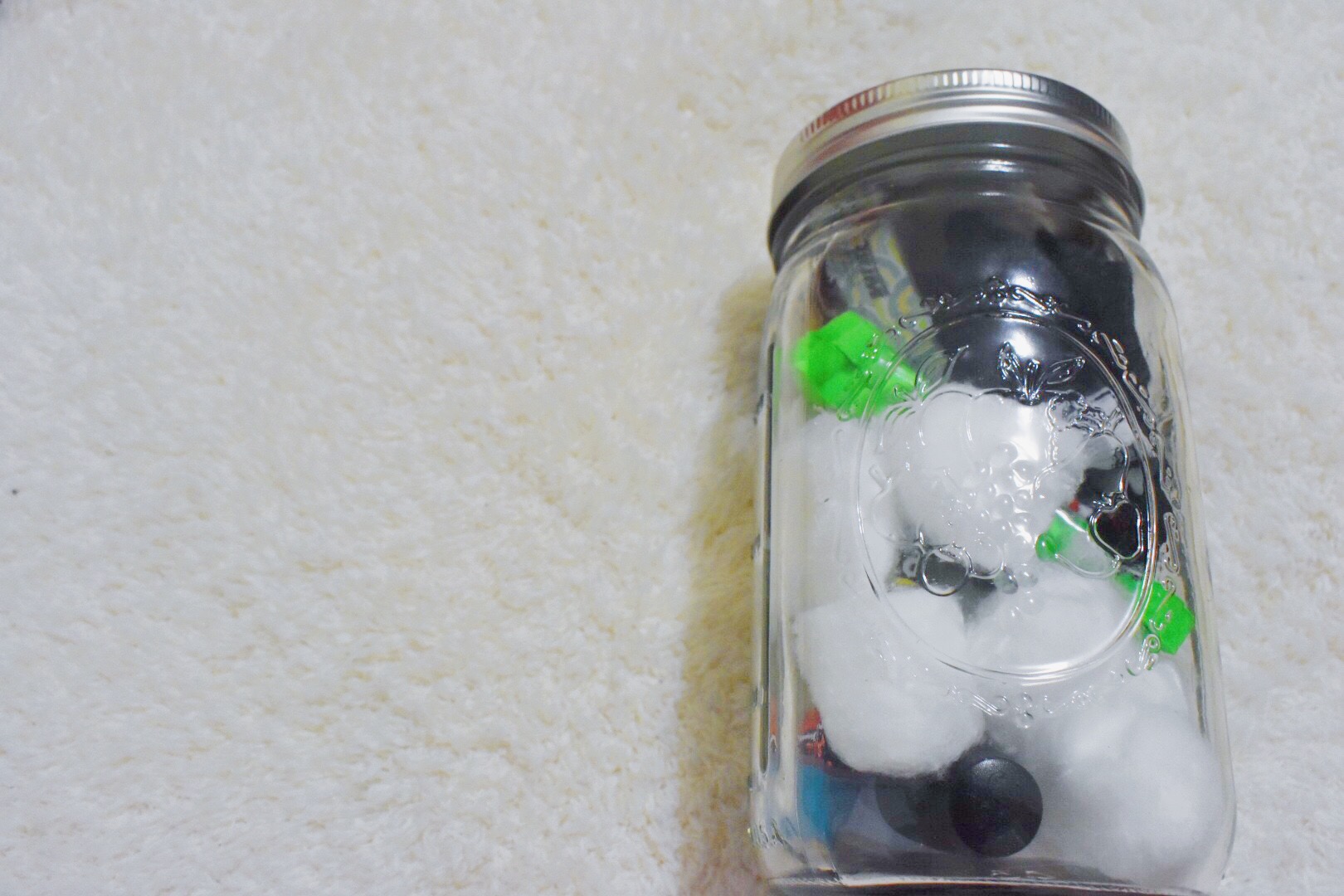 Hayley is also from Texas she's really low-key but doesn't eat cheese so I'm still a little skeptical of her (jk).
Hayley made us each little bins filled with Mickey socks, cups and bowls, it was so cute and I love it.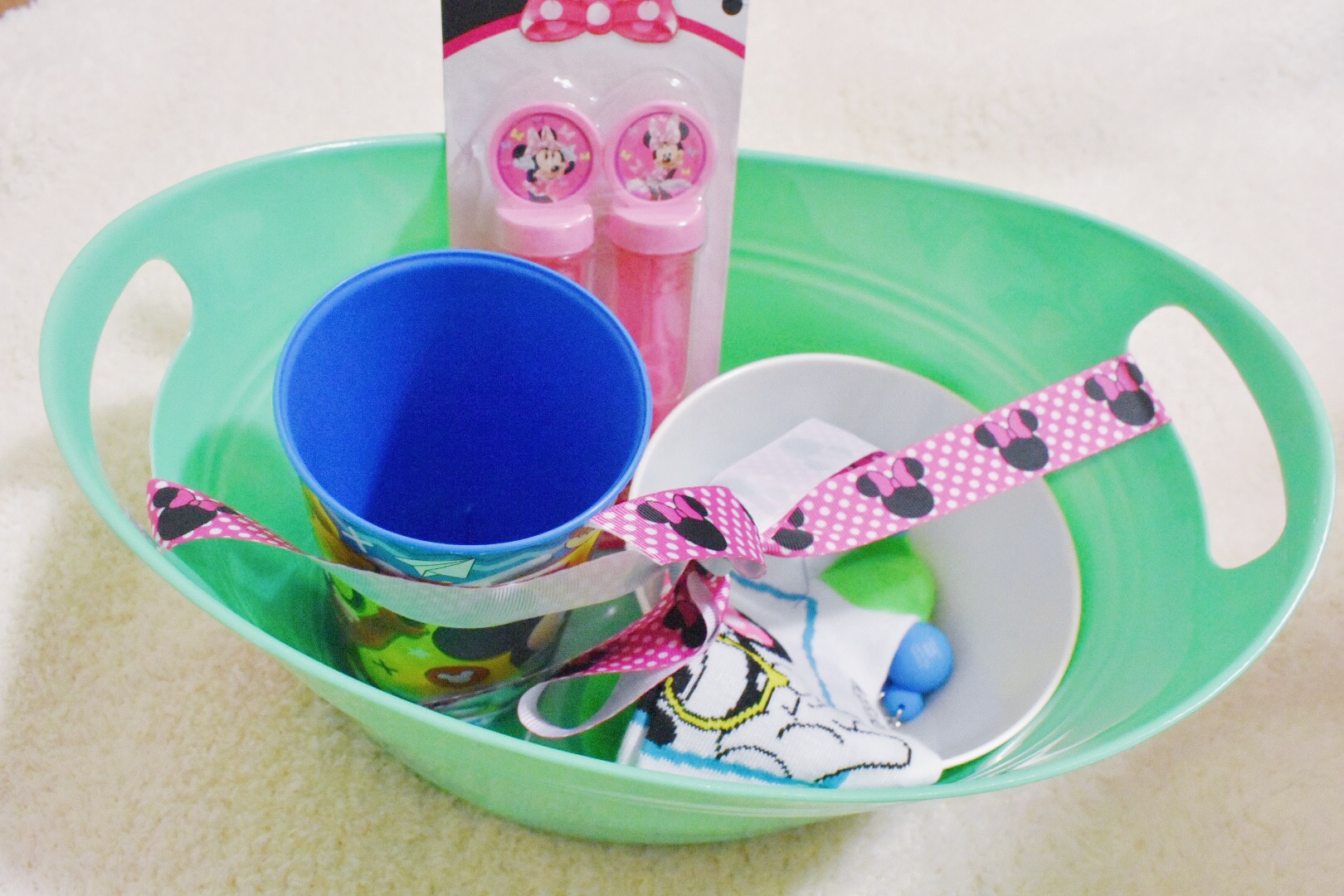 Colleen is 3 foot 2 (Jk she's 4 foot 10) and scared of things that suddenly move, so she is not doing great with Florida lizards, but I'm sure she is probably going to be fine!
Colleen spray painted jars and then cut out silhouettes and spray painted them on. She put lights in the jar and made us nightlight honestly so cute I love it so much, I use it every night.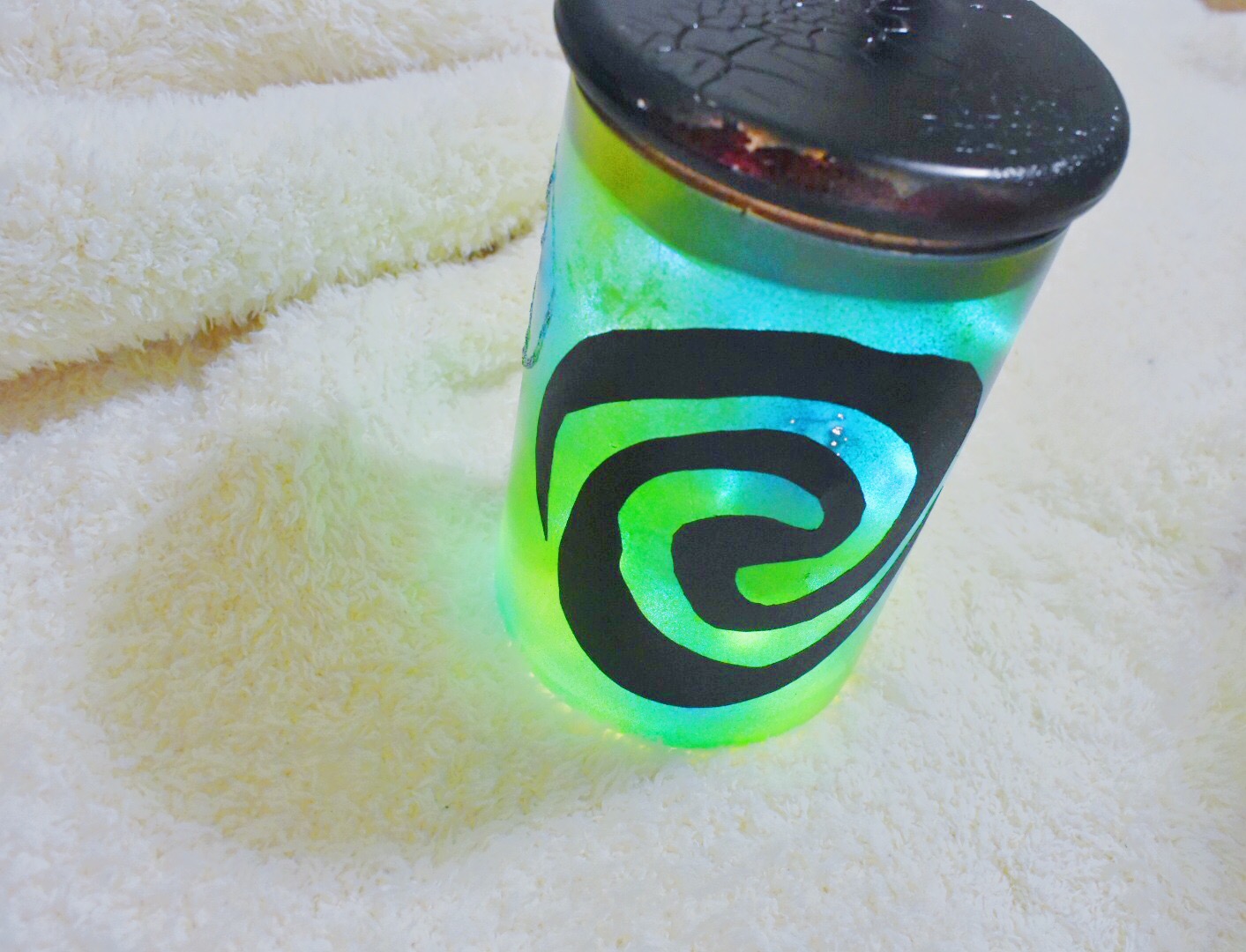 So far my DCP has been really fun! My roommates are hysterical and I am SO happy that I found them! I can't wait to post more Disney Thursdays! Next week will be a tour of my 3 bedroom 6 person apartment in Patterson!