I am many things, but I am not a restaurant reviewer. I love going out to eat, I love all food (I am not a picky eater) but I literally don't know what I am eating 70% of the time. I air on the side of loving everything lol. Lucky for you all my boyfriend is much more qualified to share his opinions (culinary school, worked in restaurants for like a million years***, loves food, 90% sure he was a cook at some well liked restaurant in New York etc.) So consider my review as just a regular human being who is happy to be there and my boyfriend's review as someone who actually knows stuff about food and is a critical man.
***Dan has not worked in restaurants for a million years but I mean he is old
Let's get started.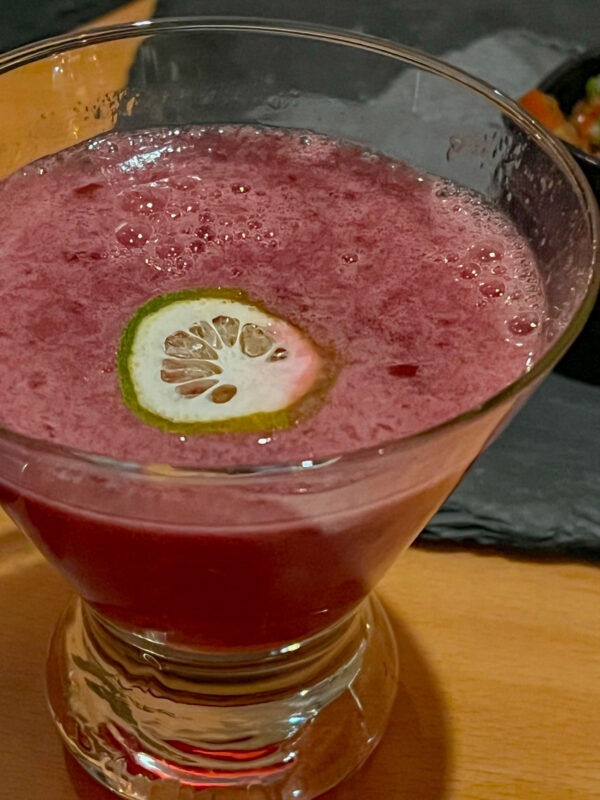 Atmosphere~
Taylor: I thought it was so cute. It was loud, dark and it was really crowded (Friday around 7:30). They have a nice-looking bar (I dont drink that much so idk if it has everything a bar should have). They have these neon signs that are sick. I took these pics at the end of the night once it had cleared out. I feel like this is a spot I would like to be taken to on a date, probably because Dan literally took me here on a date. Overall 7.6/10
Dan: Lively. Uh…energy filled. Bustling?? ***Dan was very disinterested when discussing this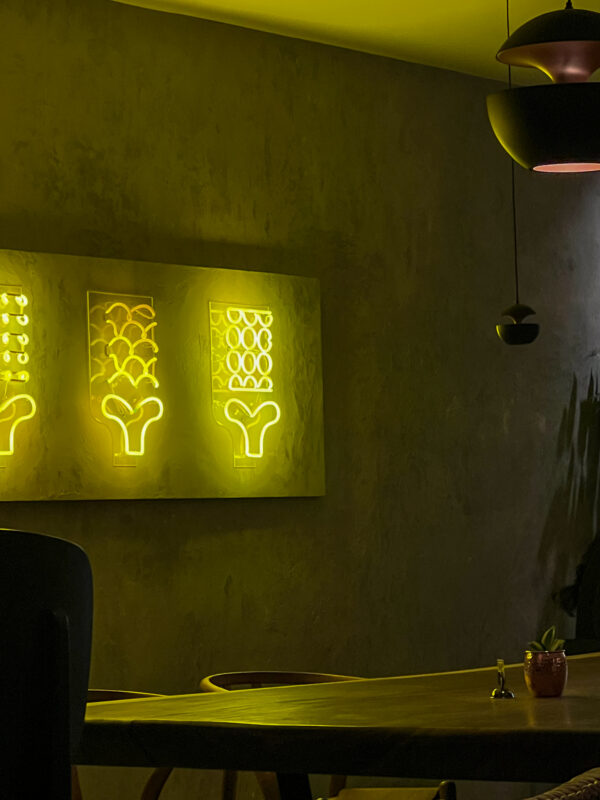 Menu~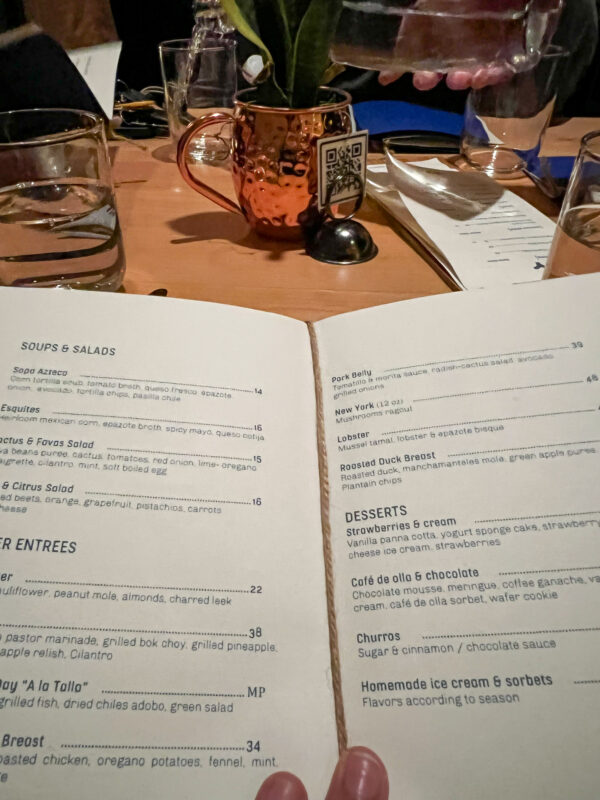 Taylor: I have 0 thoughts on the menu lol. Everything sounded good. It seemed expensive but I wasn't paying so…. (If you want to see the whole menu it is HERE)
Dan: No comment.
Food~
We ordered the following items
Chips & Guac
Ceviche
Esquites
Steak Tacos
Pork Belly Tacos
Shrimp Quesidilla
Caulliflower
Octopus
Tamal
Taylor's Ranking & Thoughts-
I had never had tamal in my life. To be honest I had never heard of tamal in my life. I can now confidently say that it's one of my favorite things I have ever tasted. Everything else was so good with the exception of the cauliflower and octopus. I did not like those items, no offense, I would not ever eat them again unless someone else paid for it and gave it to me. My biggest regret is not getting dessert but lowkey no one likes dessert in my group but me so I always end up not getting dessert. If I did get dessert I would've got the churros because the very chic ladies next to us got them and they smelled really good.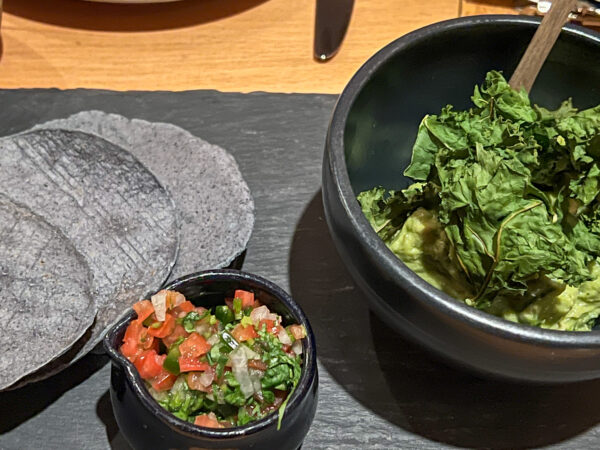 Tamal 12/10
Pork belly tacos 9/10
Steak tacos 9/10
Shrimp Quesidilla 8.7/10
Ceviche 8.2/10
Esquites 7.8/10
Chips & Guac (idk its literally chips and guac)
Octopus (4.2/10)
Cauliflower (4/10)
Dan's Ranking & Thoughts-
If your looking for an authentic Mexican meal this isn't it. It's Americanized. The restaurant service was ok. If you are trying to have an amazing meal this isn't the place but if you are trying to catch a vibe* have a decent meal in a cool atmosphere than this is definitely a good spot. The tamal is a reason to go to this restaurant. That dish is banging. The octopus and cauliflower were uninspired.**
*Taylor took creative liberties with the phrase 'catch a vibe'
** Taylor would like to note Dan is not a mean person, he's actually very kind. He just is particular when it comes to dining (Maiz 64 team if you are reading this don't be mad at him)
Tamal 8.9/10 best thing
Everything else 6.7/10
Cauliflower & Octopus 4.5/10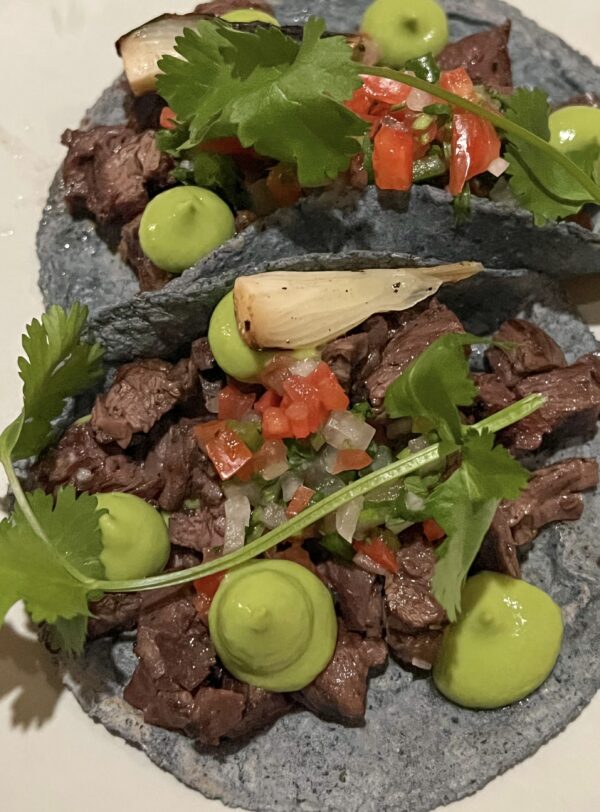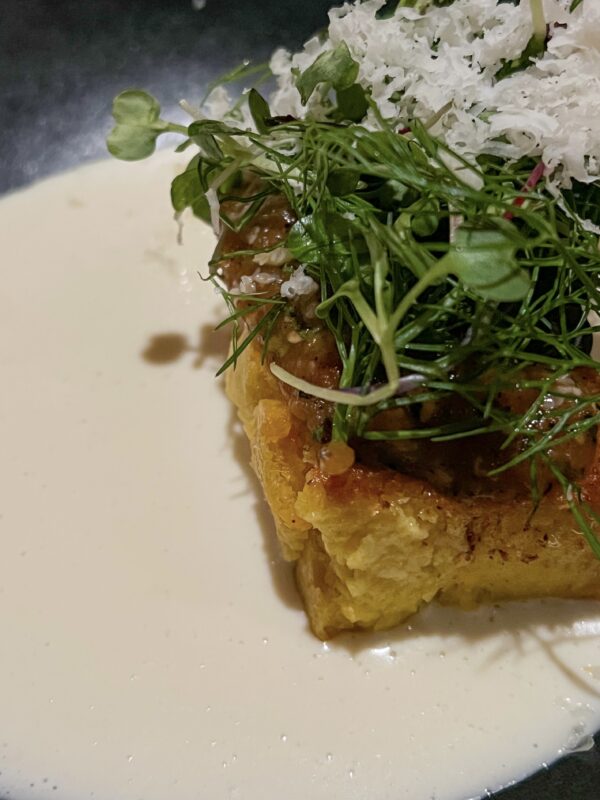 Overall~
Taylor- Would I come back? Yes!! Of course, I would I would mostly go back anywhere. I liked this place. If I went back I would get definitely get the Strawberries and Cream or the Churros or both. It was fun! It had a good vibe and I enjoyed myself 8.7/10 experience overall.
Dan- I would come back for the Tamal and the vibe, my score is 1 point higher just because the Tamal is so delicious. 6.5/10