More than ever, being in quarantine has made me want to meet up with people and spend time with my loved ones! Since my birthday is right around the corner (June 5th, incase anyone wants to mail me a present). I thought there was no better time to send an invite to my friends and family to the biggest virtual birthday bash of the century lol.
I have partnered with basic invite, to create the best invites! How fun to send a real mail again lol, especially now that you can't see them in person!! What sets Basic Invite apart is their ability to do so many things especially with their Birthday Invitations!
I Was Able To Order Custom Samples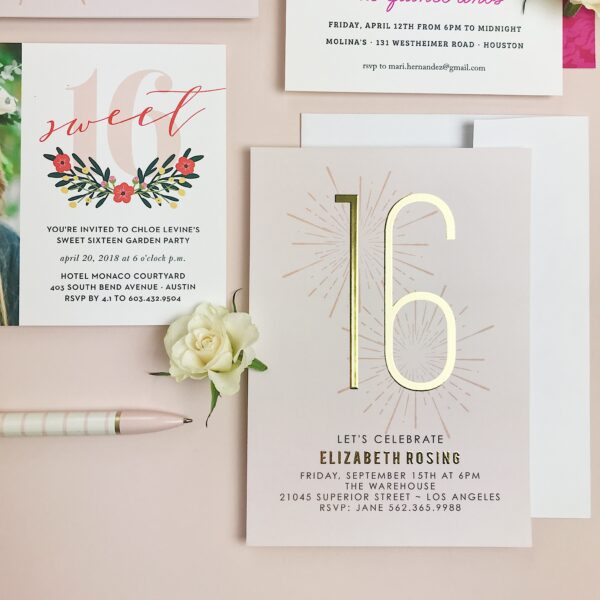 They allow customers the ability to order a printed sample of their invitation so they can see the cards' paper quality, and how it will print before they place their final order!
Over 40 Different Envelope Colors
They are just as colorful with our envelopes, as we are with our invitations. Customers can choose from over 40 different envelope colors so that they can make their invitation stand out, even before it's opened! All of our envelopes are peel and seal so that the envelopes can be closed quickly and easily.
Free Address Collection Service
Their free address collection service to request your addresses with just three simple steps! Share a link via social media or email, collect addresses, and get free envelope printing. Which is so convenient because literally who knows anyones address anymore lol?
What I Designed
I actually went with a design from there 60th milestone collection, which is super funny but great because the invites are so easily customizable! Here is my final product! I can't wait for my family to get there invites and to have quite honestly the strangest, funniest virtual birthday of all time lol.