I shower twice a day usually. Mostly because I workout every day (most of the time), and I hate the concept of getting into bed without being freshly showered. Despite all of this showering I actually don't ~love~ taking showers. I always feel like it takes so long and just a boring process (but obviously it must be done ha).
So I asked everyone on my Instagram for their recommendations. People are pretty passionate about their shower routines lol. So here are all the products that I tried and my rating on how much fun/delicious/effective they were to use.
***I got a few people who recommended Monat products, while I think it is totally possible that the products rock, Monat is a Multilevel Marketing Scheme or, as we use to call them before someone rebranded them, a pyramid scheme and I do not feel comfortable promoting them because I think they are taking advantage of people.
Soaps!
Body Shop Pink Grapefruit Body Wash
4/5- Smells really good, like a tart grapefruit. It also doesn't make your skin feel rubbery or weird which is nice. It's not like a life changing soap but it definitely is a nice option. I can't really imagine what a life changing soap would be lol.
4/5- I got this method body wash from Target. I actually got the mens version because it smells like a day at the beach and for some reason I like my showers to feel like summer. Again a solid body wash lol, nothing weird happened but also nothing life changing happened.
Hair!
5/5- Ok, so I got a bunch of products because they were so cheap lol (buy one get one 50% off at Ulta). I got the castor oil leave-in conditioner and deep conditioning treatment. I got the coconut something shampoo and this scalp exfoliator. All of the products were AMAZING. My hair is so soft. I can't imagine my life without them. These products are made for textured hair or curly hair. My hair is not that curly tbh (if I had to describe the texture I would say if I hadn't dyed it a million times, and burned it to oblivion my whole life with a straightener it would probably be very similar to Zendaya's) but they still are great products for me!
3/5- This is one of those design your own hair products type of situation. I like the concept and maybe I just picked the wrong answers but the shampoo I got wasn't my favorite. It smelled really good but it kind of dried out my hair.
4.5/5- I have used Olaplex on and off for like 5 years. I really think that number 3 does repair hair. I am not a huge fan of the conditioner (its insanely thick). I do like the shampoo, it works well and doesn't dry out my hair. Olaplex doesn't really have a scent for me but it's still nice.
Scrubs!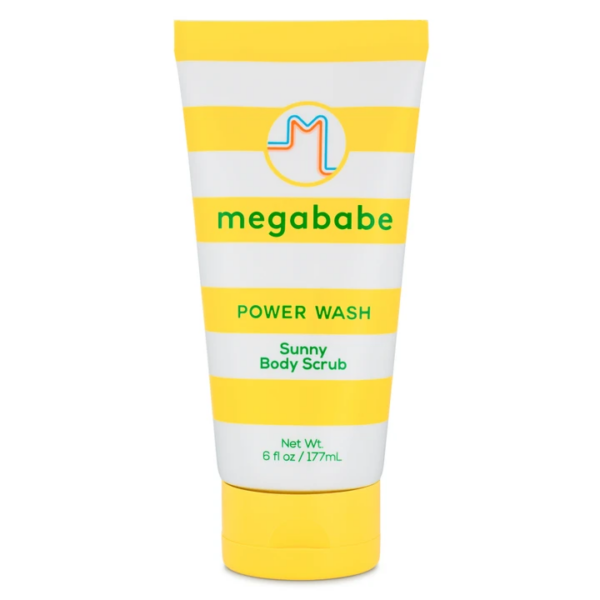 5/5- This is literally the best scrub. It smells like a day at the beach (a weirdly pleasant mix of sunscreen and coconut and sunshine) and it doesn't ~hurt~ when you're aggressively scrubbing your body. I think it has like a drizzle of glycolic acid so it's more of like a chemical scrub than a sugar scrub. Big fan!
3.5/5- Didn't really notice a huge difference after using it for a week, but it smells good and it isn't super abrasive which is nice!
Lotion!
Olay Body Shimmer Quench Lotion
3.8/5- Nice lotion. Nothing to write home about but it does absorb really fast if that is something you are into. I thought I was going to be SPARKLING but its actually pretty subtle lol.
Tools!
5/5- Amazing. Incredible. Like nothing that's been done before. How fun! Really easy way to make washing your hair way more aggressive lol.
Essential Oils
5/5- This one kind of blew my mind. My dear friend Emily said you should douse your shower curtain in essential oils prior to your shower and the steam will release them into the air. Let me tell you it is delightful! I did peppermint during the day and lavender at night and it is a nice touch.
Eucalyptus
4/5- Recommended to put it in the shower/bathroom. Added to the atmosphere but didn't really notice a difference lol.
To Conclude
I also want to put out some honorable mentions for things I already used that I loved:
Basically getting all this stuff made my showers less boring, and if I am going to spend that much time in the shower it might as well be fun.