This week Five Faves was a request to find cute white dresses! All of these dresses would be perfect for graduation events, parties, or just a brunch with friends. There were so many cute dresses it was hard narrowing it down but I also loved this one, this one, and this one from Lilly Pulitzer.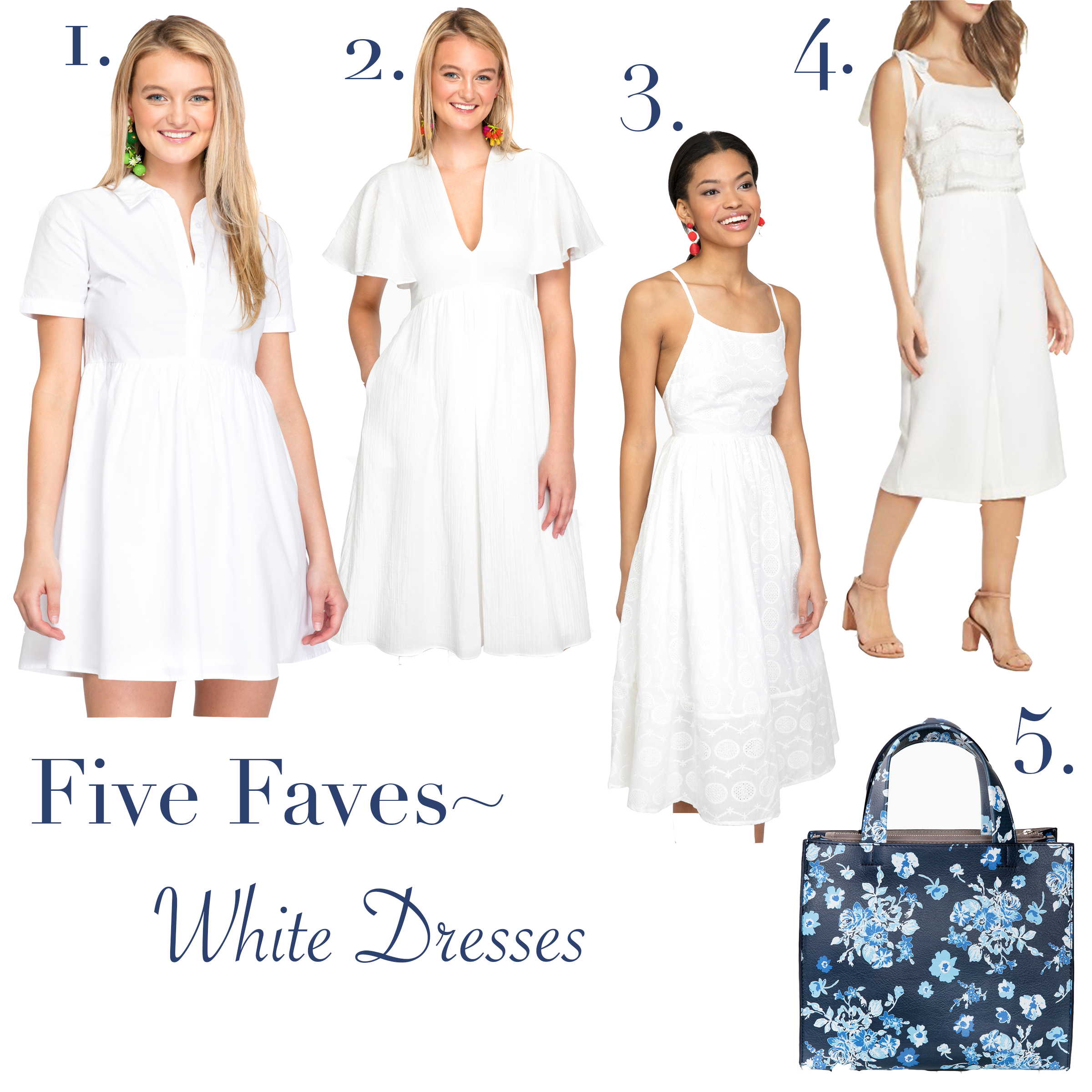 1.) I bought this one from Tuckernuck! It is seriously the best fit I have ever had in this style of dress. Sometimes I feel like my shoulders look to boxy in this type of dress, but this one is so feminine. I would size up because it runs a little small but I love it.
2.) This dress is ideal for graduation! Light weight, easy to wear but still really classy and timeless.
3.) I saw Julia from Gal Meets Glam wear this and it looked so cute! I had to include it.
4.) This jumpsuit from Anthropology is a little bit more unique but still really classic and cool!
5.) I had to include this bag (note- this just sold out but if I see it anywhere else I will link it here) It is really beautiful in person, under 100 dollars, and really easy to carry. It would look amazing with any of these dresses!