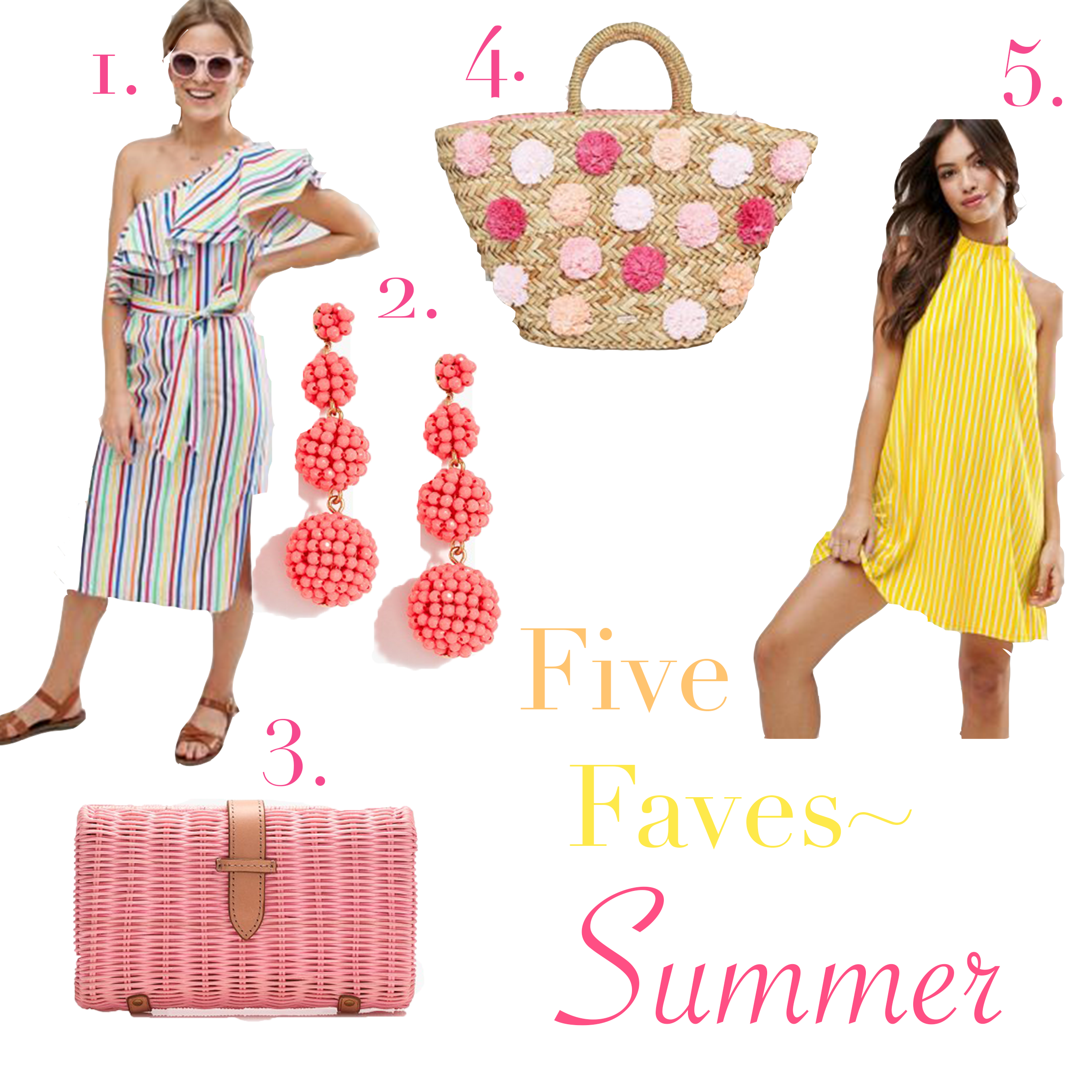 I just finished my Sophomore year of College! To celebrate I decided to share my favorite items for Summer! A lot of these are super affordable, and so easy to wear I am so excited about them!
1.) This dress from ASOS is so cute. ASOS has a lot of awesome affordable sun dresses. I am definitely going to get this one. It's so colorful yet not overwhelming!  I also can't believe the price (under 60 dollars)!
2.) These Jcrew earrings are so trendy right now. I love the beaded version of these drop earrings. I really would love these in coral and in white!
3.) This Jcrew clutch is perfect for summer dresses. It is a little brighter pink in person but still is easy to pair with anything.
4.) Love the poms on the front of this tote. It would be perfect for a beach day or when I just have too much stuff for my regular bag
5.) You all know that I love yellow (you can read about that here and here) but this dress is so budget friendly (under 40 dollars!!!) that I could not pass it up.