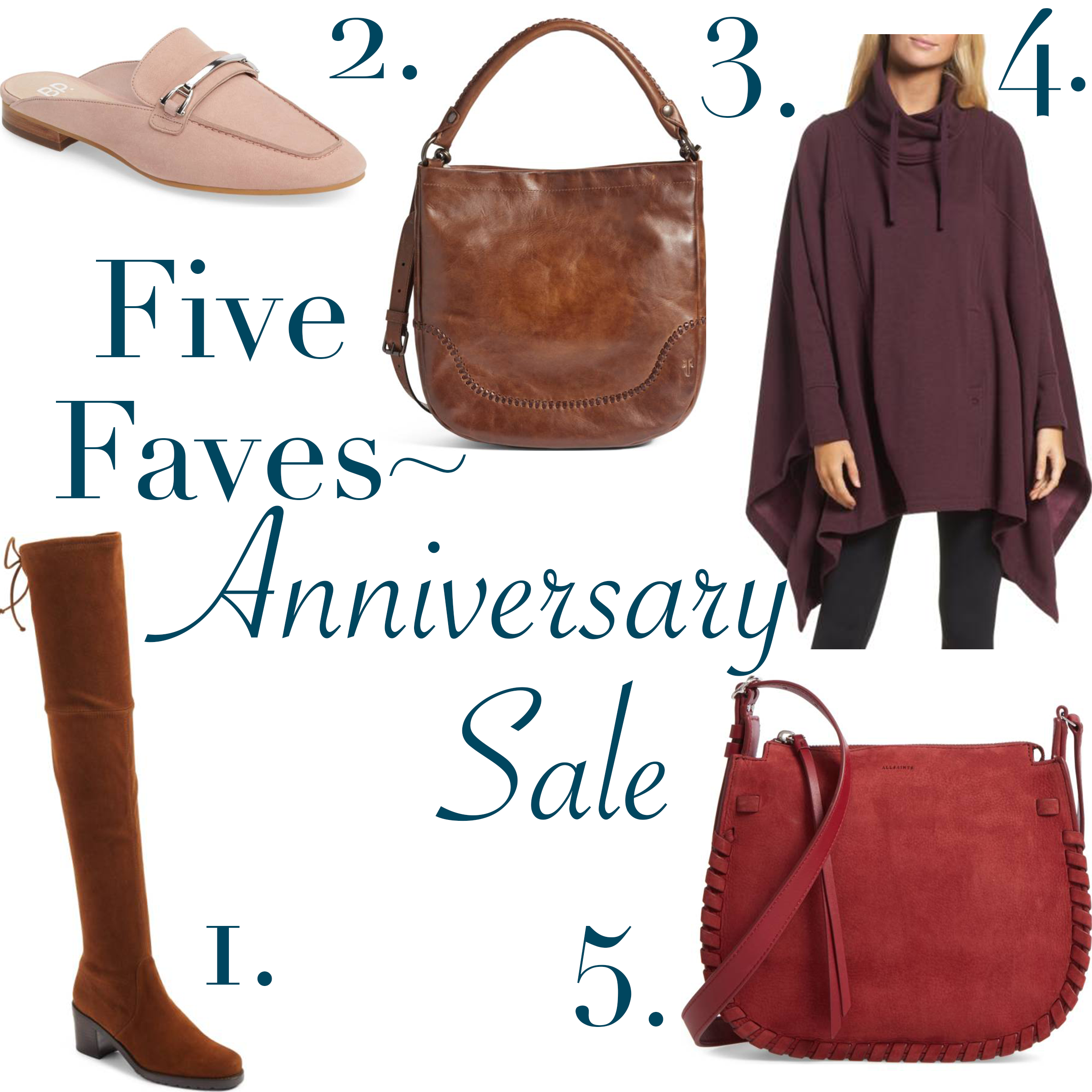 The Nordstrom Anniversary Sale is upon us! I haven't been as wowed this year as I have been in the past but here are a few pieces on my wish list!
1.) I really would like a pair of Stuart Weitzman boots. I have a couple pairs of lookalikes but I think this would be a great time to get the real thing! It's hard because they are just so expensive but if I was going to buy them it would be now.
2.) Love these loafers! I really want a slip on pair and I like the blush color on these.
3.) This was the first thing from the sale that caught my eye. I really am lacking a good casual tote bag and this one is a really good shape
4.) Im usually not one for big shapeless ponchos but for some reason this really caught my eye!
5.) I think this is a great pick for a casual satchel!