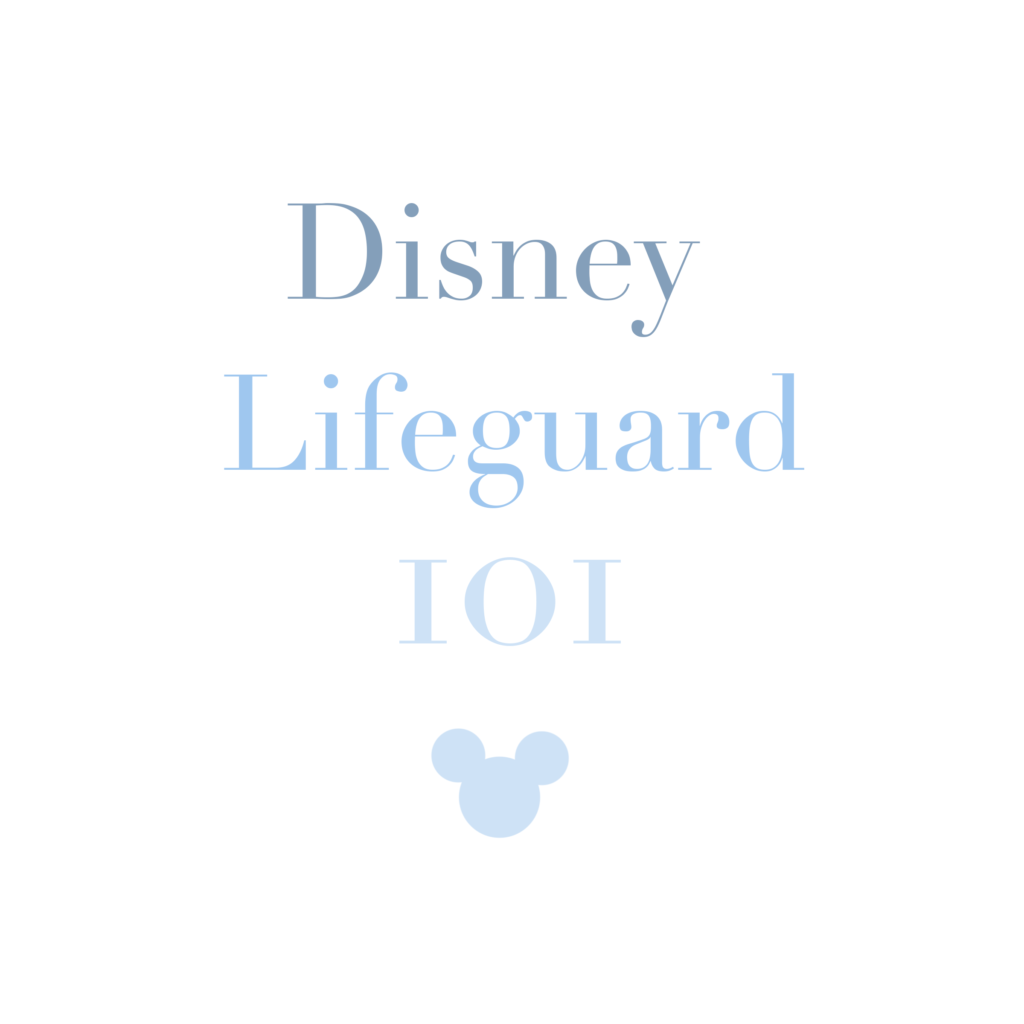 So at Disney all of the Lifeguards are Ellis trained. In this post I will be discussing the three days of training. In part two I will discuss the test out process. So let's get started!
Day One
So you arrive at Mickey's Retreat right next to Chatham. My class had about 45 people in it which I heard was rather large. When you walk in you start by clocking in, talking to a couple Disney people who give you a whistle, hip pack, and your schedule for the week. My schedule included two more days of Ellis along with my first days of work at my location. On day one you will learn basic rescues for the first half of the day. Then you will break into deep and shallow groups and you will practice on each other. You have a one hour lunch and then you stay out of the pool. Next we learned a few basics on CPR and headed home around 4. The overall time allotted was 8am to 4:30pm. I think we got out a few minutes early.
Day Two
Day two we spent our time in the water learning how to backboard. If you have never backboarded before it is not terribly hard, but we practice on each other and it can be a bit uncomfortable. The second half of the day was spent inside, practicing AR and CPR. It was a lot to learn in one day but they really do a lot to make sure you get it.
Day Three
Test out day! You will have to wait for part two next week to find out more!
A few tips for the first couple days:
~Make sure you wear long pants for the second half of the day!!!! Sav and I had such terrible rug burn from CPR. I cannot stress this enough.
~During your lunch break go home!
~Some of the pool save stuff is uncomfortable just be aware
~Wear sunscreen!!!