Hi all, these last couple weeks have been great! I got to see my brother and you can read about that here, I had the worst plane rides of my life and you can read about that here, and I spent the holidays at disney, despite guests testing my patience I had a good time. So here are a few of my favorite things from the net!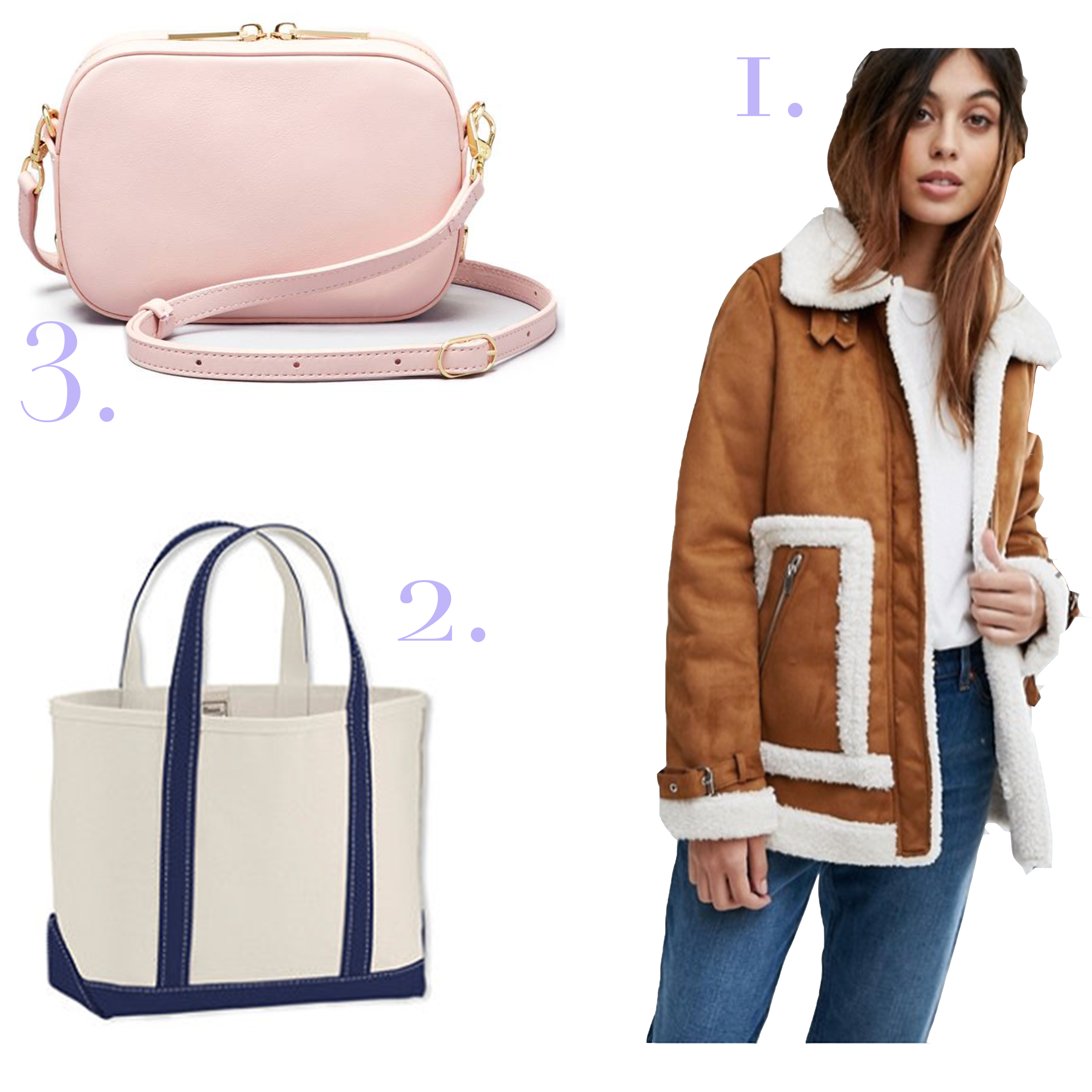 1.) Shearling Coat 
2.) Boat Tote
3.) Pop and Suki
Links to stuff thats neat~
1.) I love this dress that my favorite blogger Carly is wearing this week.
2.) This is just a statement, but this weekend I met a carbon copy of Jim from the office and I asked him about it and he said he gets it ALL the time.
3.) A lavender hat because I am cold.
See you all next week! Have a lovely weekend!