I am skeptical to even write this post because so much in HS is changing in the next 5 years haha. So I am going to write about the stuff that is not changing and hopefully it will be helpful even after everything in the park changes haha. Before I get into it I do want to do a brief rundown of all the exciting things coming to the park!
Toy Story Land-
Opening June 30th Toy Story land is going to be a fully immersive land into the world of Toy Story! I am really excited to see this in July. It should be awesome and incredibly busy haha.
Star Wars Galaxy's Edge-
In 2019, Star Wars land is opening and it is supposed to be like nothing Disney has ever done before. The lines will also be like nothing Disney has ever seen before lol.
Star Wars hotel-
In 2020 there is going to be a new Star Wars themed hotel with an entrance directly into Hollywood studios, it is supposed to be fully immersive but they have not released many details.
So let's get started!
Rides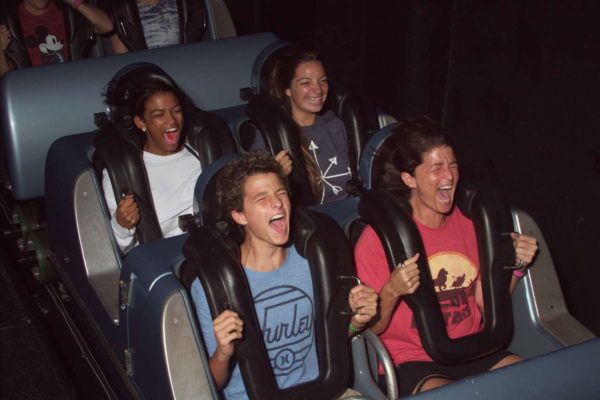 Similar to Epcot the rides that have Fastpass plus are broken up into categories and you can choose one from tier 1 and two from tier 2.
Tier 1: 
Rock 'n' Roller Coaster
Toy Story Mania!
Beauty and the Beast
Fantasmic
Tier 2:
Star Tours: The Adventure Continues
The Twilight Zone Tower of Terror
Voyage of the Little Mermaid
Disney Junior Live on Stage
Frozen Sing-Along Celebration
Indiana Jones Epic Stunt Spectacular
Muppet Vision
I am going to choose your best fastpass options for you based on age range:
Traveling with children under 6- 
Beauty and the Beast
Voyage of the Little Mermaid
Frozen Sing-Along/Disney Junior (depends on what your child prefers)
Traveling with 8-13- 
Rock n Roller Coaster/Toy Story Mania (depends on personal preference)
Star Tours
Tower of Terror (if that's too scary, Indiana Jones)
Adults/Teenagers- 
Rock n Roller Coaster
Tower of Terror
Star Tours
Tips:
Frozen Sing Along almost always has seats so it is not super necessary to get a fastpass
Fantasmic is amazing but we will talk more about that in a moment
Rock n Roller Coaster has a single rider line that is always shorter than waiting
Star Tours can be a super short line if you go early in the morning or late at night
If you want to ride Toy Story mid way mania you NEED a fastpass unless you want to wait for hours (especially with toy story land opening soon!)

Shows
Hollywood Studios has an insane amount of shows. It's actually ridiculous. There are so many that it is not possible to see them all in a day. They are also constantly rotating shows so this section may get out of date real quick but I will try to update it as often as I can!
Day Shows-
Beauty and the Beast- This show is held at the theater right before you get to tower of terror. It is an abbreviated musical of Beauty and the Beast. The show is really good and a nice opportunity to sit down. The theater does fill up quick, and one of the best parts of the show is Army Men pre show.
The Music of Pixar, Live! (seasonal?)- There has not been an announcement on whether or not this show will be returning this summer. During my CP it was available from June to August and I am including it in this list because it was SO AMAZING. There is a giant screen that plays Pixar movie clips and a live symphony that plays the music, there are also guest appearances by some of the characters. It is actually the best Disney show I have ever seen and I dare you to try not to cry during UP.
Frozen Sing Along- LOL I almost didn't include this because it's not reaaallllyyyy a show. It's more of an experience, but I knew Bron and Sav would kill me if I didn't include it hahah. It is exactly what it sounds like, a Frozen sing a long. It is really fun and 9 times out of 10 we sang louder than any child there.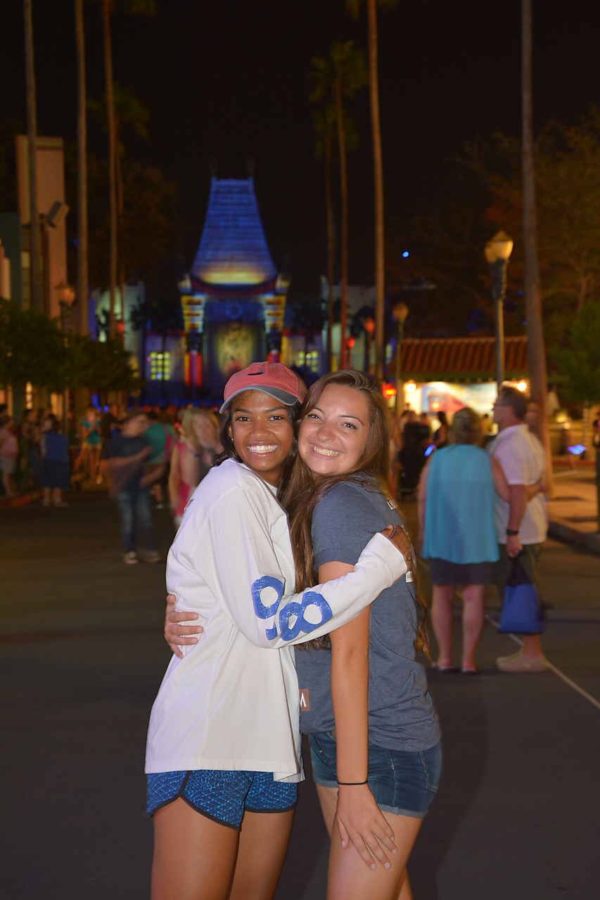 Night Shows-
Fantasmic- Other than Happily Ever After (and World of Color but that's a different coast) Fantasmic is the best night-time show at Disney. Its low-key scary, so maybe warn a little kid but it is a really amazing show and they sell glow in the dark cotton candy and that is a selling point in itself.
Star Wars galactic nights fireworks (seasonal?) – My guess is that once Star Wars land opens this is going to change BUT, right now at 9:30pm you can watch some really cool Star Wars fireworks. The time of these fireworks changes a lot but if it is peak season they usually push them back a little later so that guests can watch Fantasmic and Star Wars fireworks.
Food-
I'm going to keep this brief because the food at Hollywood Studios kind of sucks. Here are the things that are slightly better than others:
Snacks: 
Cream Cheese Pretzel- Its real good. You can get one at the cart right across from Rock n Roller coaster.
Cherry Slush- I get one of these every time I go to the park, its only sold at the cart that looks like a car to the right side of the entrance. I think the reason I like it so much is because of the consistency haha.
Quick Service- 
Nothing super notable. There is some very edible Mexican food at a cart right before tower of terror on the left side of the street. Otherwise enjoy some chicken nugs.
Full Service- 
There are two restaurants that are neat:
Sci-Fi Dinner Drive in- Yes! This is the one you can sit in the cars and watch movies (clips of movies). It is a really cool vibe. The restaurant is actually super dark though and the food is just ok. It's worth it though if you want to do a table service in HS.
Brown Derby- One of the nicer restaurants in any of the theme parks Brown Derby has really tasty food but it will definitely cost you haha.
Tips-
So there you have it my guide to Hollywood studios that will be irrelevant in 6 months haha. I hope you enjoyed it! Up next is Animal Kingdom!