Oh god I waited a long time to write this lol. I always procrastinate writing Disney posts because a lot of my loyal fans really only follow me for that good Disney content and I don't live in Florida anymore so I can't pop in Epcot every day for pics but anyways lets continue.
Ok so first everything went terribly wrong. Like terribly wrong. Sav couldn't get on her flight, my luggage got lost (devastating), Colleen was fine now that I think about it but whatever. So basically Sav wasn't going to arrive till the next day so me and leen went to the hotel and checked in and went to downtown Disney.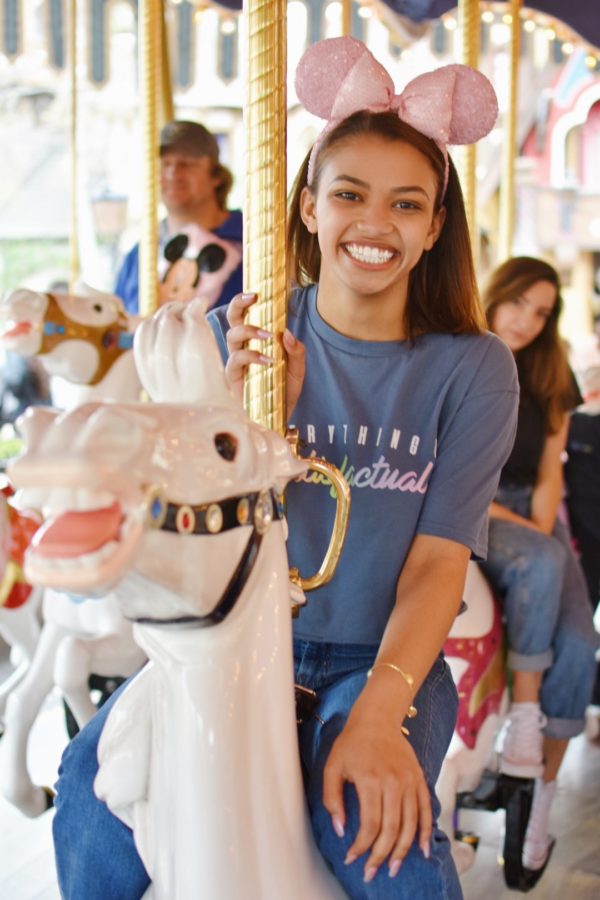 We actually had a really fun time and went for ice cream and snacks, we walked around the resorts and got lobster nachos and THE MESSIEST WINGS. Then we were actually exhausted, went back to the hotel, watched the worst movie i've ever seen Walk. Ride. Rodeo.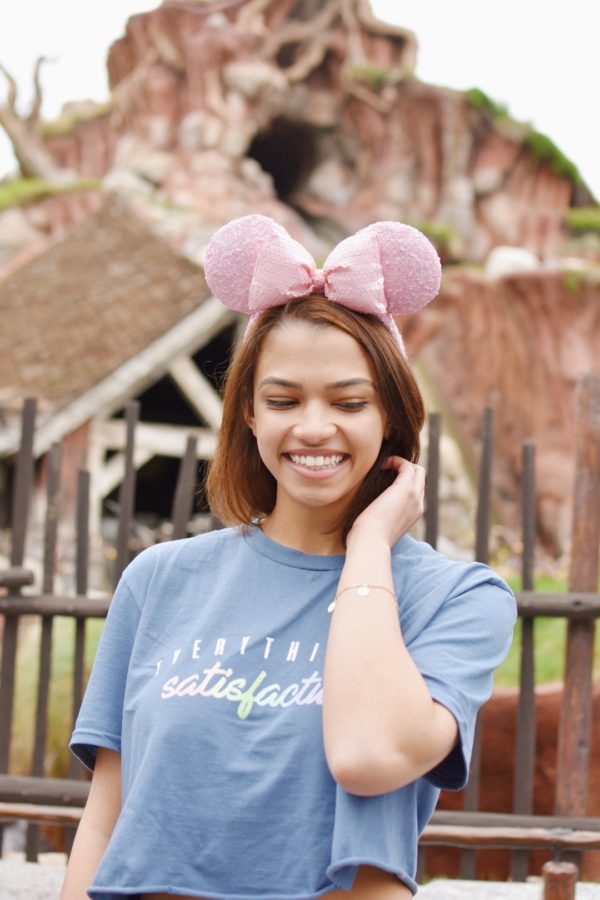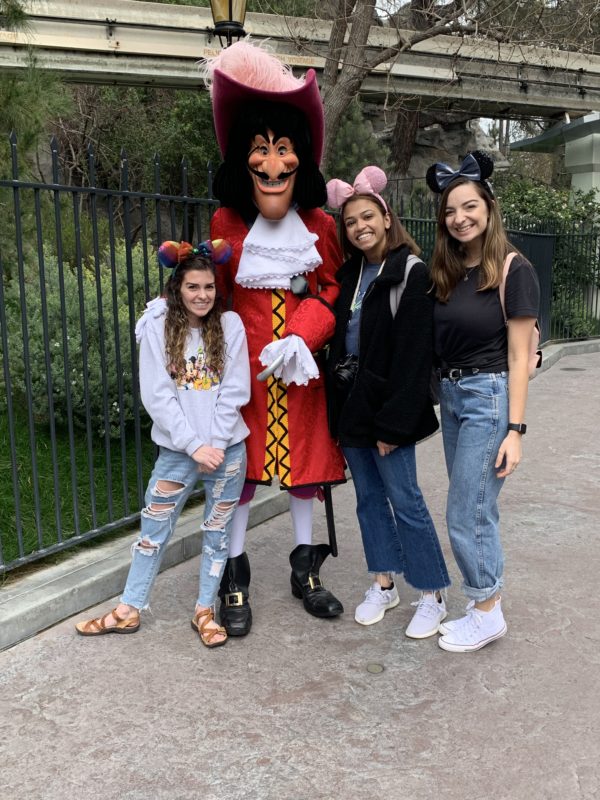 Then the next day we woke up at the break of dawn (8am) and went to Disneyland! Sav joined us around 11am and we were slightly back on track but so far the score was California: 4 Us: 1.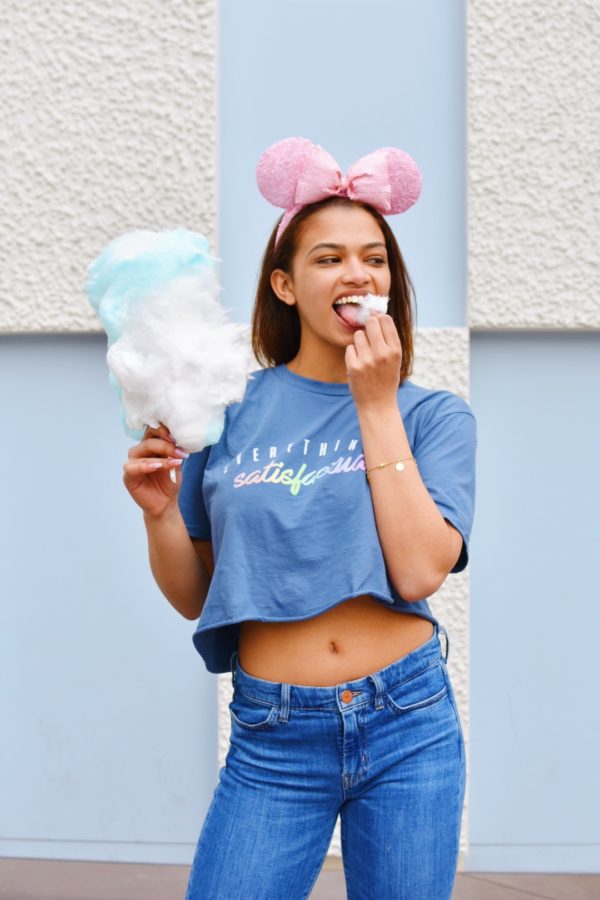 After purchasing Cotton Candy as a literal photo prop we decided to ride literally everything in the park, we actually had fantastic luck. Disneyland is literally so small compared to Disney World so we probably walked the entire park like 15 times. After a ton of walking and a claustrophobic moment on Nemo, we went to dinner at Cafe Orleans. It was so good. Our waitress really tried to get Sav to get the Monte Cristo but we just couldn't risk it because we were starving. I got shrimp and grits, Leen got steak and Sav got chicken of some kind. All was good but I would say the best part was the fries and the beignet which were Mickey shaped and they had coffee flavor and birthday cake flavor, they were so good!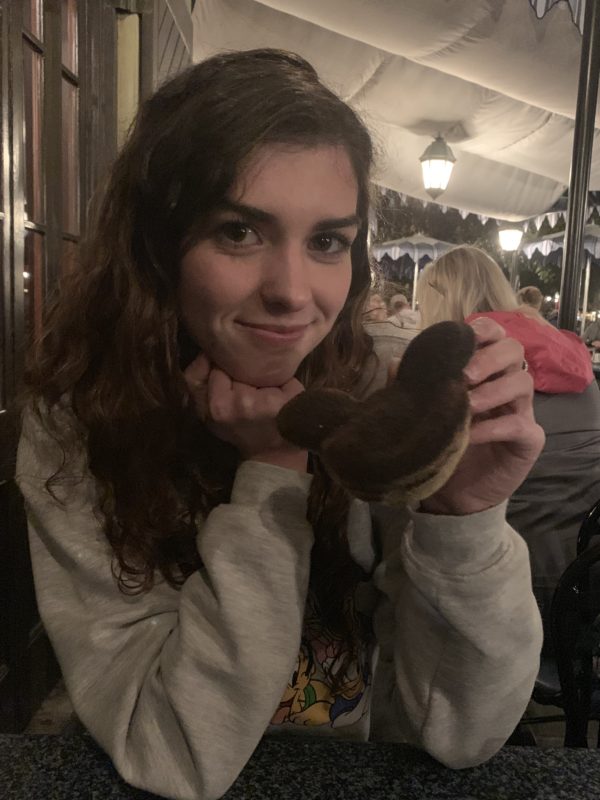 After that we just continued to ride every ride in the park and we skipped the fireworks but we heard the music and no joke they had a dub step remix of let it go that lowkey hit.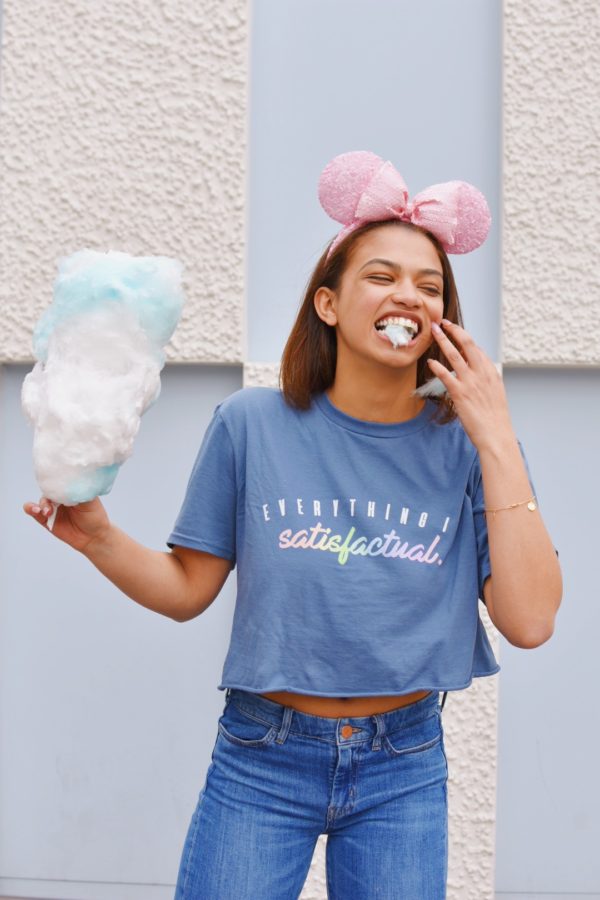 Then we had to dip because it was so cold and Sav was on the brink of frost bite and all of our legs were going to fall off. The next post will be on our trip to Cali Adventure, Lamplight lounge, the initial World of Color Fail, Cars Land, and the differences between food and wine at DCA and Epcot, so make sure you pop back in for all of that lol (this is very clickbaity but you gotta do what you gotta do)