It is a real struggle trying to find bathing suits that fit me. When you have big boobs but a small rib cage it is really challenging to find things that fit but aren't too revealing/make me look like a grandma. I really don't think there is an in between when it comes to swimwear! But I was able to find two bathing suits that look really cute and fit all my criteria!
So the first is this two piece from Everything But Water. I am wearing a size D in the top and a size xs in the bottom. I love this top because it covers everything without being to grandma like. The back strap is totally adjustable along with both of the arm straps which is super critical for me.
I love the bottoms because they are considered a full bottom but definitely are flattering. They also did not budge for a full day at the beach!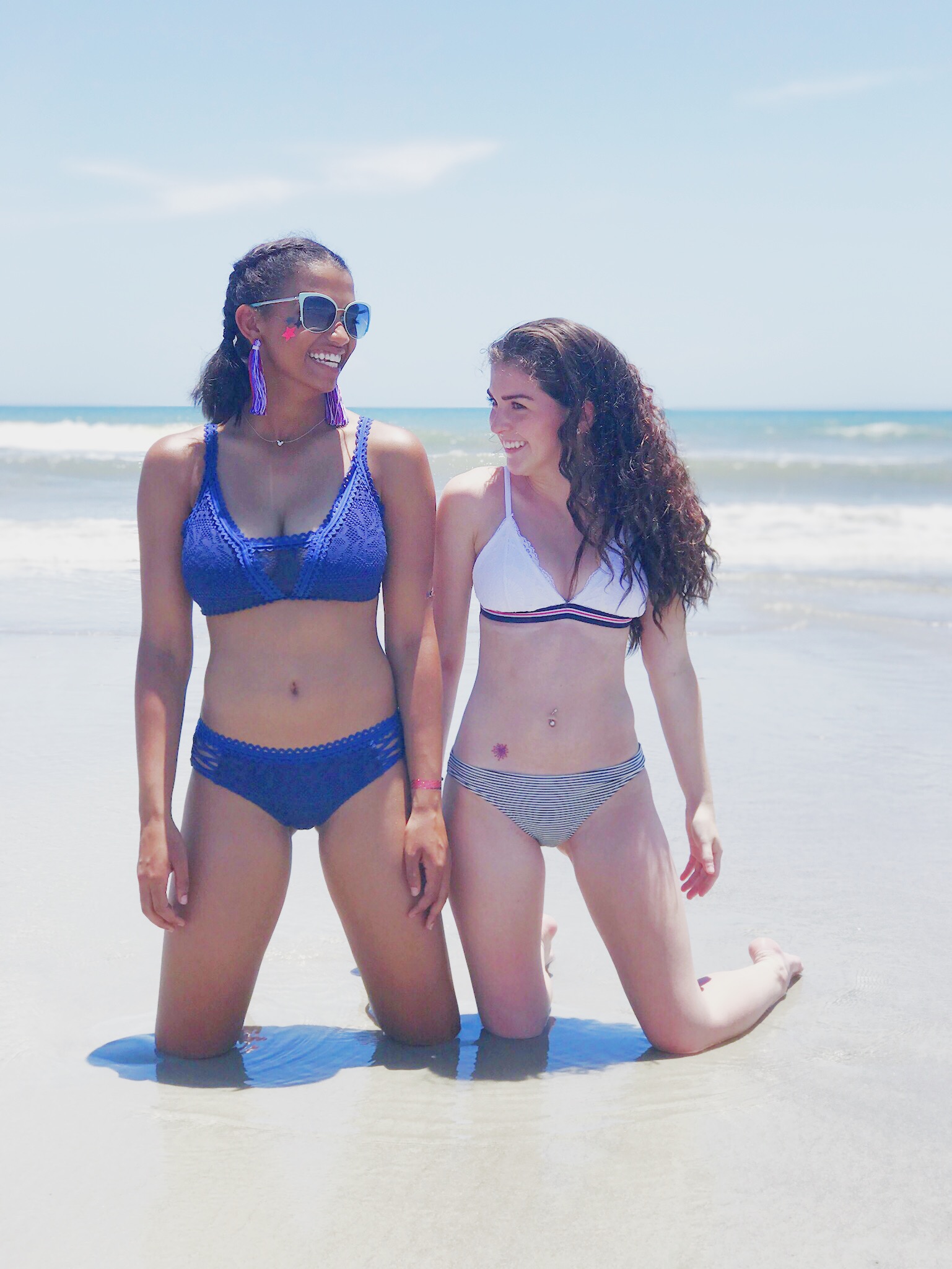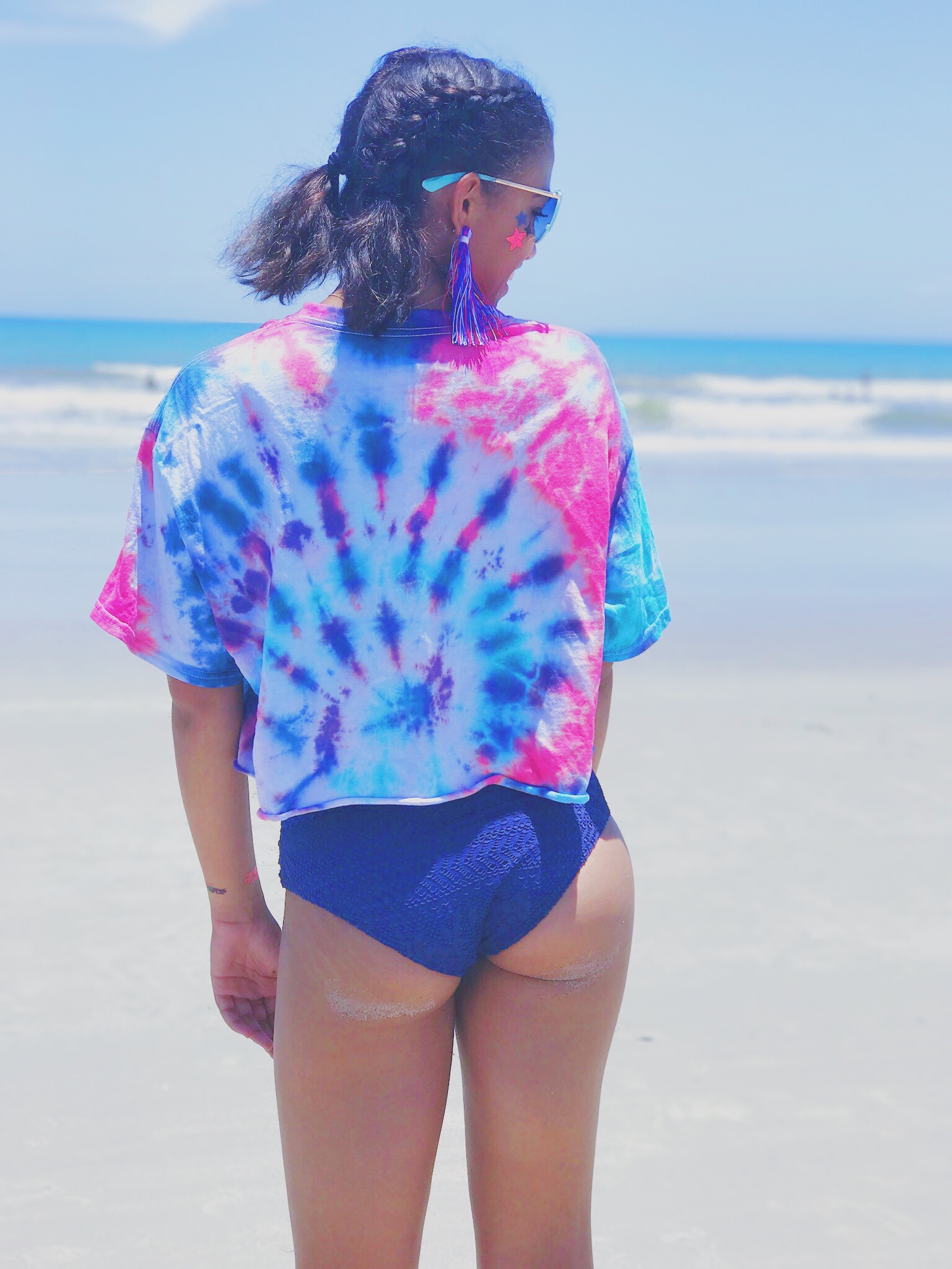 The next suit is from Solid and Striped. I got mine a while back so they don't make these exact colors but I still think all of the other options are great. I love that this one piece didn't make me look boxy and covered me up. It definitely does not provide a ton of support but it still looks cute. I would size down if I ordered again.