I think that everyone can agree that despite my best efforts to be an Elphaba, I am a Glinda. This is completely unrelated to the post, I just wanted to make sure that I made a public announcement. Let's talk outfit.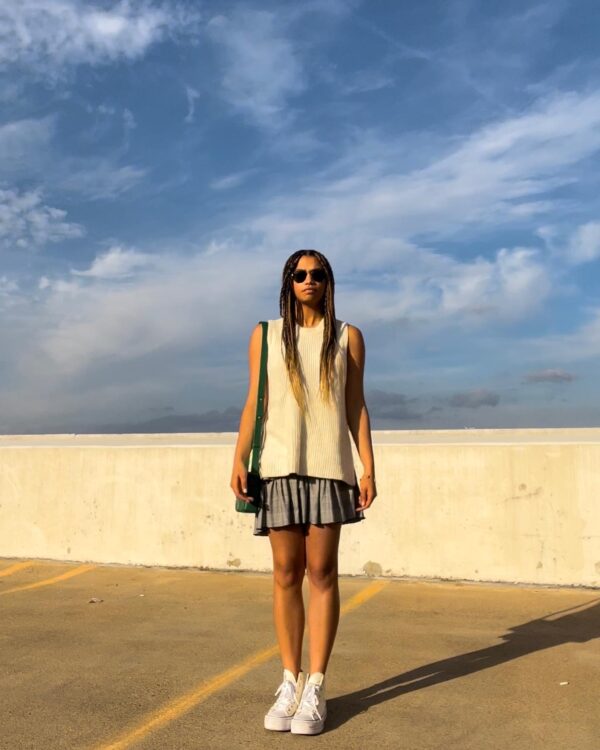 It was 70 DEGREES today, it is November!!! I love global warming for this, hate it for the total damnation of the planet. Anyways, my shoes are custom converse I designed online. They are platform, ivory with gold details I think they cost about 125. Totally worth it.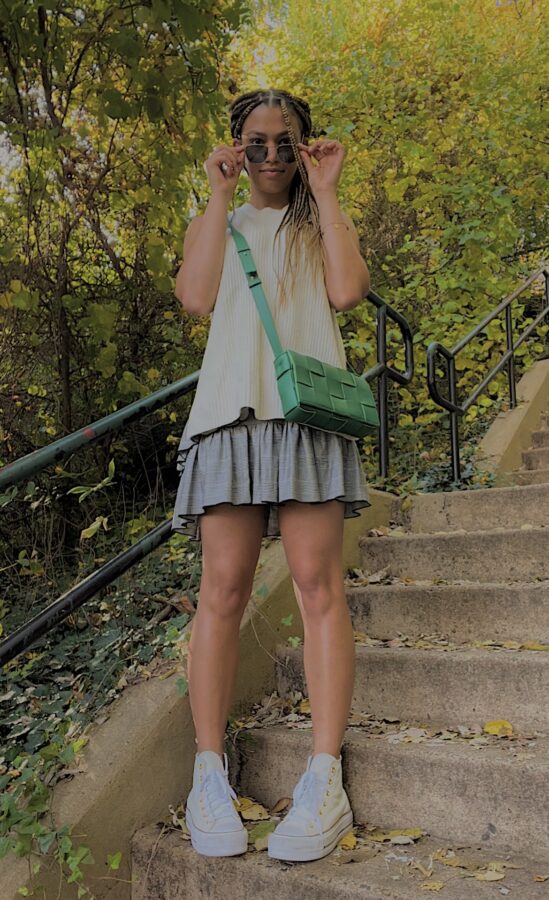 The bag is Bottega, it's expensive and it's cute so do what you gotta do with that.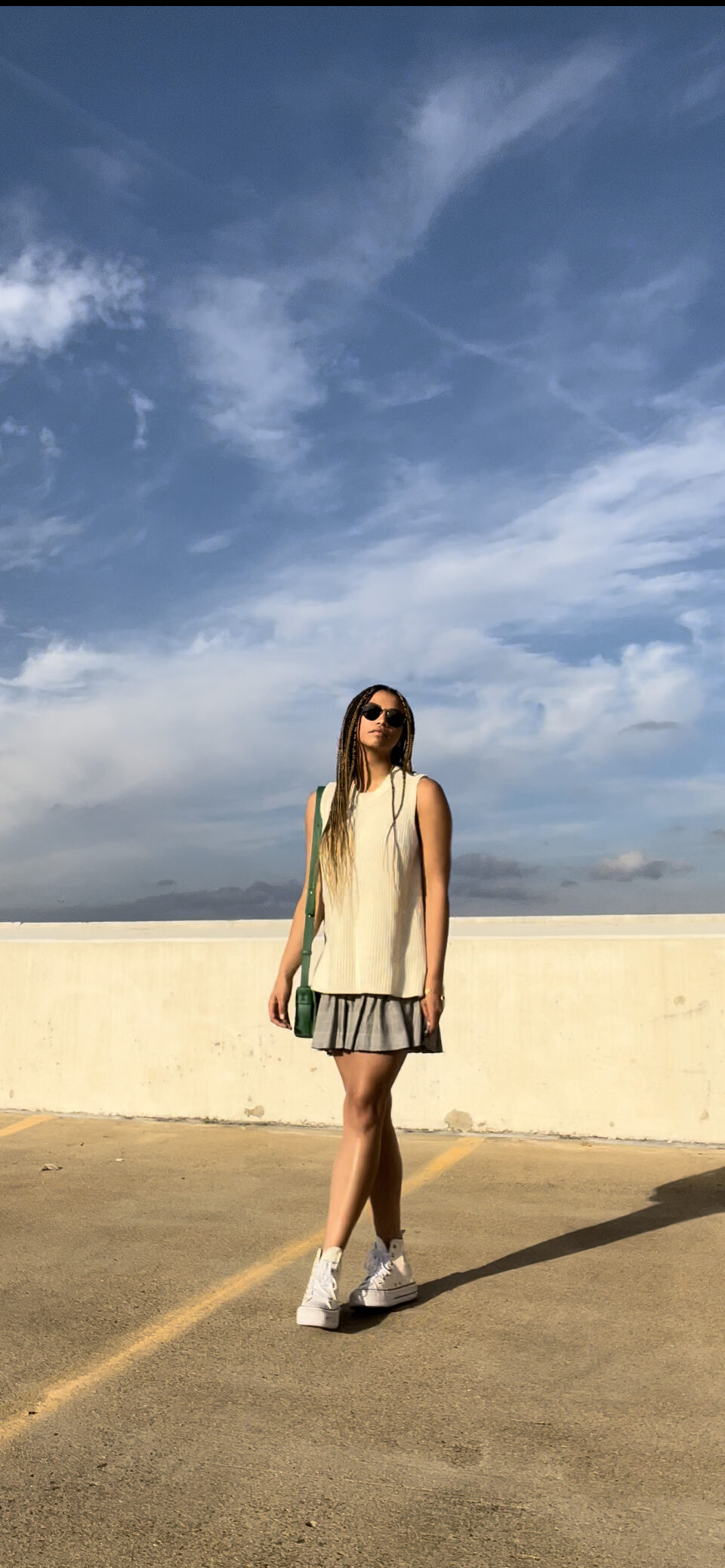 The glasses are Raybans, I don't love them because they are silver, but the shape is cute. The hair is fake.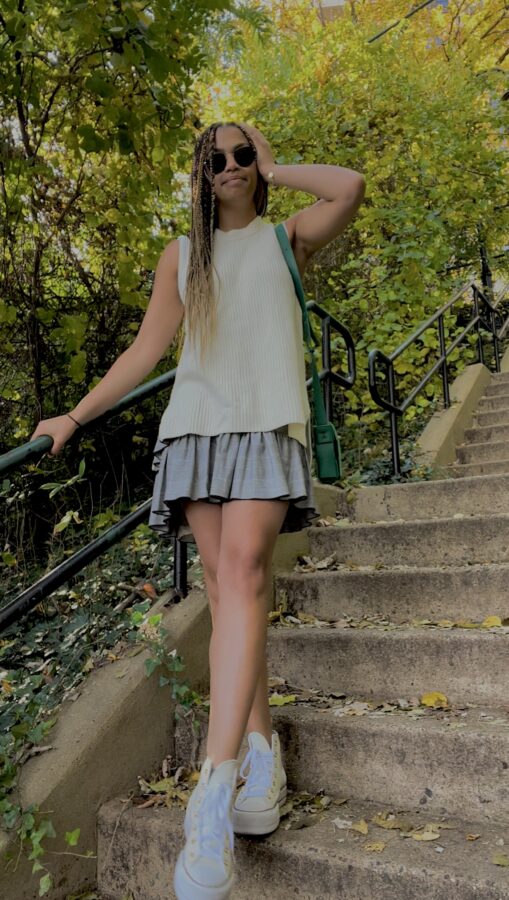 So that just leaves the sweater vest it's Jcrew, (very old similar here). The skirt is from Tuckernuck (here is something similar) because I can't find this one anymore.
That is that! I will do another post on how I took these pics because I did it alone with a tripod and I impressed myself lol. The key is to be able to not get embarrassed doing it in public hahah, which is actually pretty easy if you just repeat over and over again "you would do it too for a check"
xoxo.