If you don't know that I love anything red, white and blue than you really don't know me! Fourth of July is the perfect excuse to where as much as I want for the entire day! I picked a few of my favorite red, white and blue pieces for this weeks Fave Fives!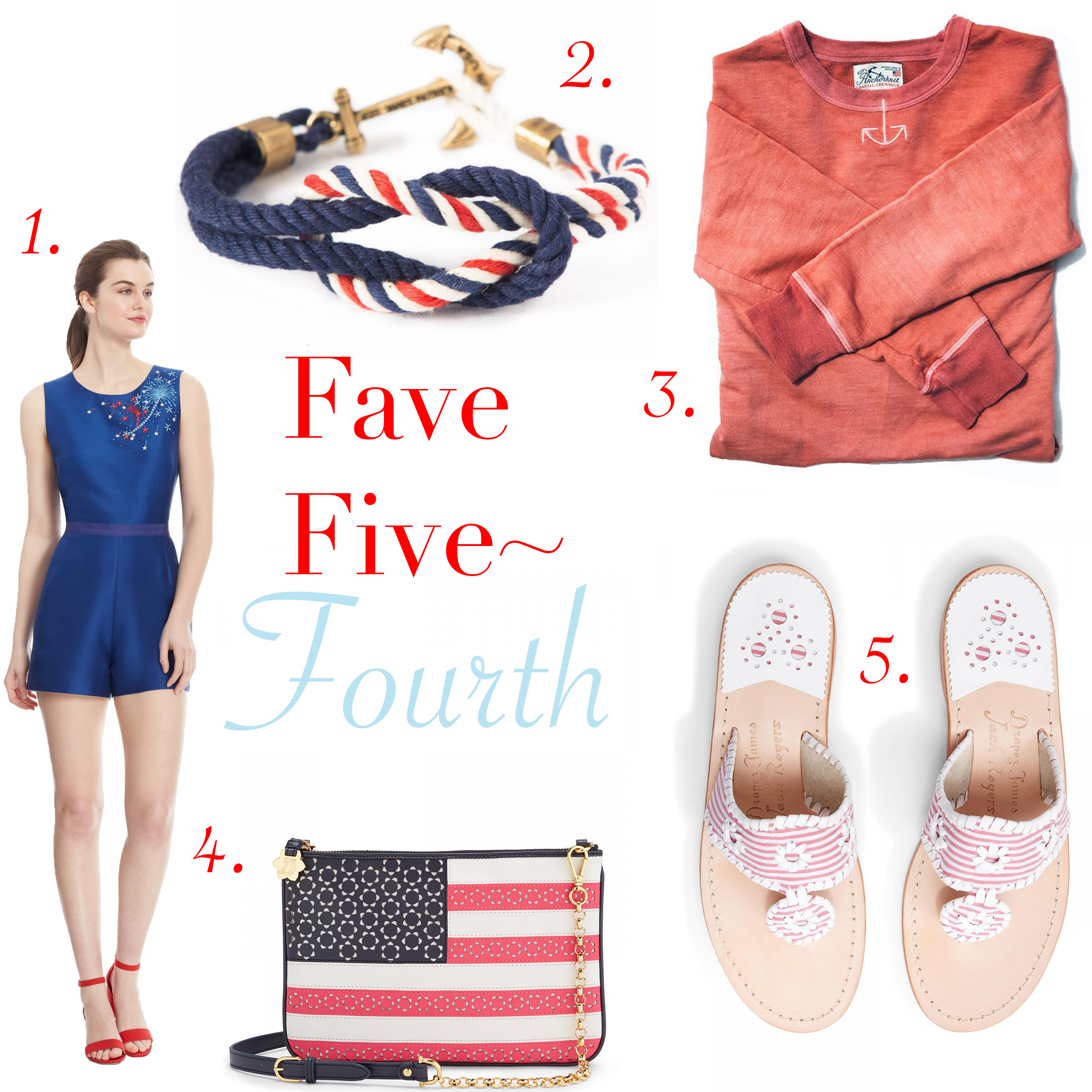 1.) Draper James released a limited edition fourth of July collection. This romper is one of the amazing finds!
2.) KJP makes the best preppy jewelry. I can always find stuff I love!
3.) This pullover looks so comfy but is also so adorable.
4.) Another awesome piece from Draper James.
5.) So these are the best things I have ever seen. Honestly doesn't get much better.