Now that I am in Florida and CONSTANTLY in the parks. My style is all about comfort. So I'm really trying my best to not wear running shorts and a t-shirt every day! So here are some of my picks for comfortable but cute clothes!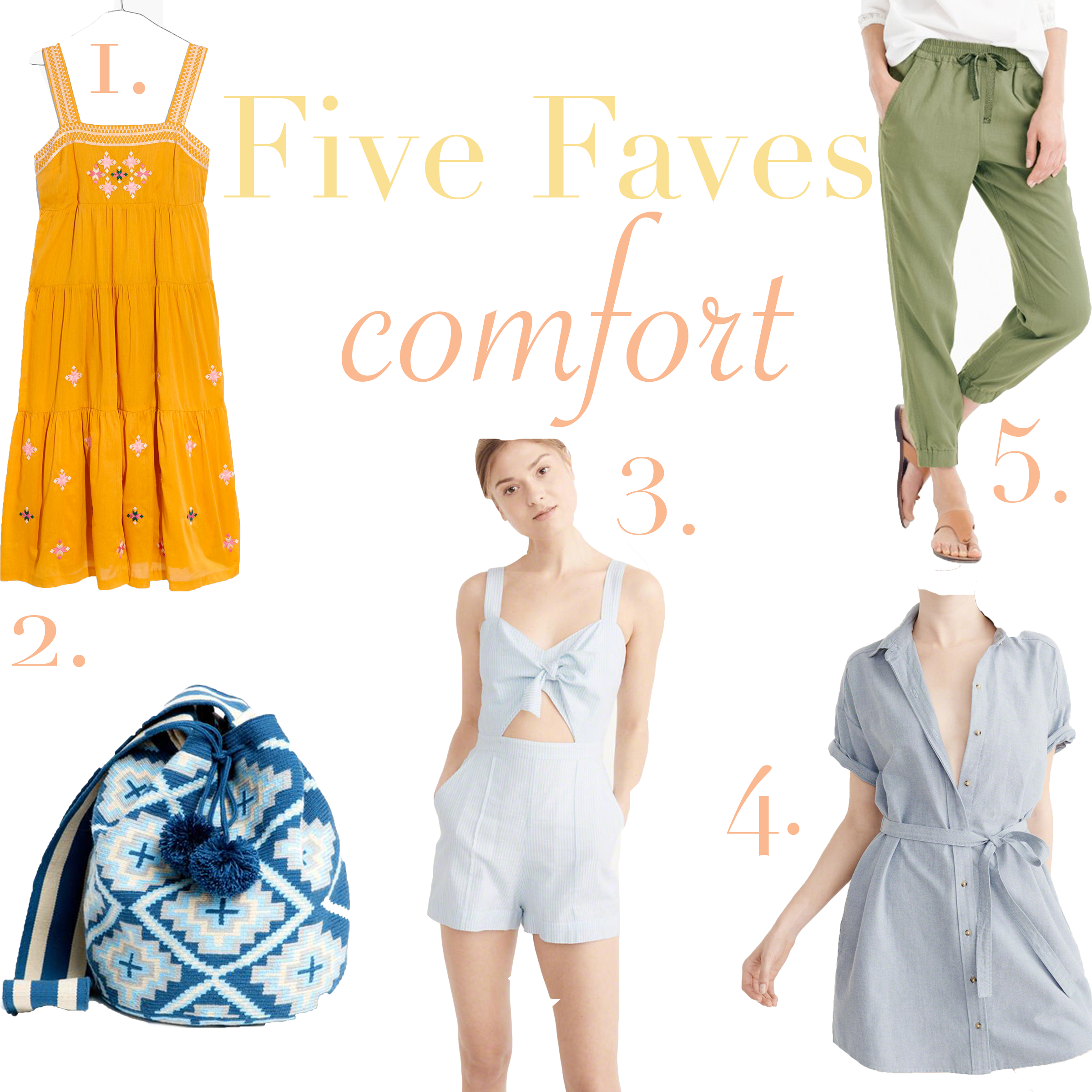 1.) This dress from Madewell is cute but so light weight that it is going to be perfect for lounging around.
2.) Love love love this bag. It is so cute but functional!
3.) This romper from Abercrombie is so cute but also really elevated. I am a big fan.
4.) I love a good shirt dress. This one from Abercrombie doesn't look to boxy.
5.) These Jcrew pants have amazing reviews and I am dying to try them out!