Hello everyone! Today we are going to discuss my least favorite Disney World park, Animal Kingdom! Now, before you get all upset because you love Animal Kingdom, and you eat, sleep and breathe the Lion King. Just know that Animal Kingdom is my least favorite park on a very relative scale, I would rather be at Animal Kingdom than any other regular place! It's just, in terms of Disney parks, it is not my fave. With that little disclaimer I would like to state that Animal Kingdom houses the best ride at Disney and the best show that is not a night time spectacular, so it is definitely still amazing, let's get started:
*** Slang: from here on out I will be referring to Animal Kingdom as DAK (Disney's Animal Kingdom), you can also refer to it as DAK and then you will sound like one of the cool kids***
Attractions:
Like the other parks DAK breaks down fast passes into categories:
Group A (Choose up to 1 attraction)
Avatar – Flight of Passage
Na'Vi River Journey
Group B
DINOSAUR
Expedition Everest
Festival of the Lion King
Finding Nemo – The Musical
It's Tough to Be A Bug
Kali River Rapids
Kilimanjaro Safaris
Meet Favorite Disney Pals at Adventurers Outpost
Primeval Whirl
Rivers of Light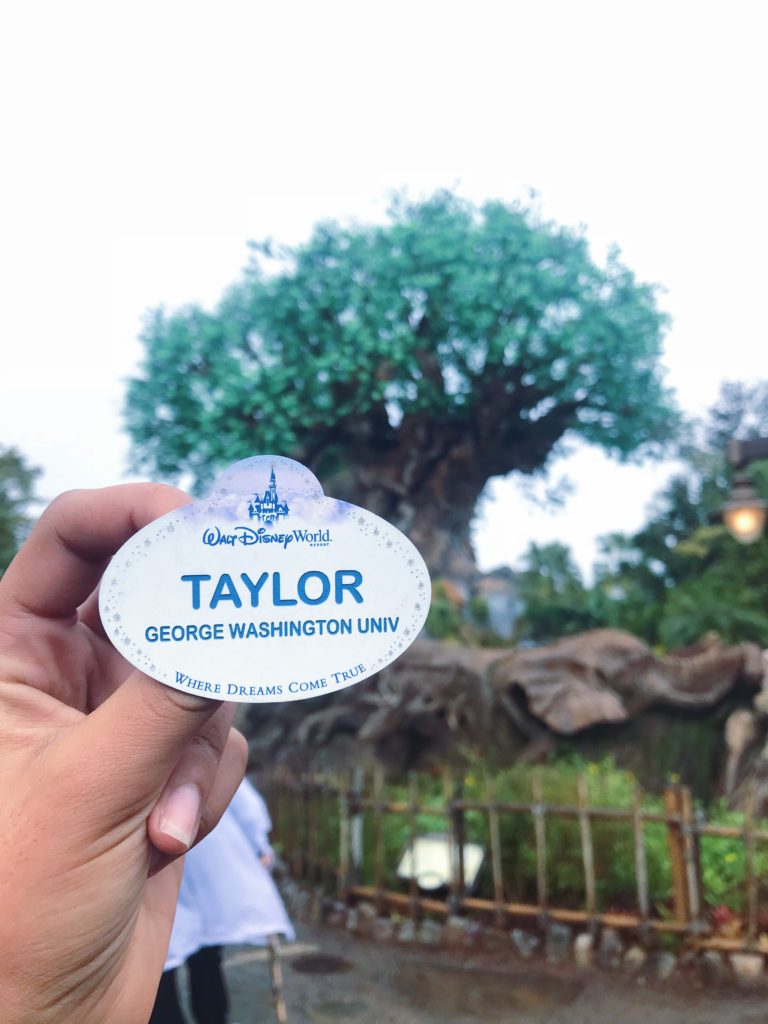 I really only have a few tips for you in terms of the attraction options at DAK:
IF YOU CAN RIDE FLIGHT OF PASSAGE WITH A FAST PASS DO IT. Here's the thing, Flight of Passage is the greatest ride that Disney World has to offer. I really can't even describe to you quite how amazing it is. If you can get a fast pass to ride it, absolutely take it. If you don't get a fast pass, just know you will have quite a wait. I have waited for 30 minutes and I have waited for 4 hours (I know.). Honestly the max I would wait is 3 hours, and if it is any longer than that the ride won't be good enough to make up for the lost time.
Festival of the Lion King is a seriously amazing show but you don't really need a Fast Pass for it. I would recommend watching this in-between your fast passes for other attractions but this is definitely not something you want to miss!
Expedition Everest is one of the better roller coasters at Disney, definitely try to get a Fast Pass.
DINOSAUR is a terrifying, terrifying attraction. If you don't believe me look at these heinous photos.
If you want to see animals you HAVE to go on the safari. It's a solid ride and definitely one I would get a fast pass for.
DON'T WASTE YOUR FAST PASS ON NAVI RIVER JOURNEY. The ride is fine. If it's a 20 minute wait, hop on. If it isn't, don't.
(Lol I finished that and it was way more than a few)
Food:
The food options at DAK are lacking but all of the best stuff is in Pandora/Flame Tree, so here we go:
Pandora has some pretty interesting options in terms of a quick service, the Canteen has these awesome build your own rice plates (that seem relatively healthy?).
There is also this lovely slushy like beverage sold outside of the Canteen. It has a swirl of purple/green slush and it is topped with boba. But here is the trick, you have to order it all purple no balls. If you do this it will taste just like a Violet Lemonade (only served during Flower and Garden in Epcot).
Flame Tree BBQ is a really solid option for lunch or dinner. The food there isn't "amazing" but it's good and it's not pizza or a hamburger.
Shows:
So like I said before Festival of the Lion King is by far the best show in DAK but there are a few other things to note:
Street Performers- I am not really sure what else you can call them, they are all over in Africa and the 30-45 minute shows they put on are SO MUCH FUN if you participate. The amount of times I have learned full dance routines with brooms is pretty unbelievable.
Finding Nemo the Musical- My dad legit cried during this show so idk if I even need to say anything else. It's really cute for little kids or perhaps 50 year old men lol.
Rivers of Light- Hahah. I kind of wrote this entire post just so I could BASH Rivers of Light. So let me take you through a little DAK history lesson. DAK didn't ever have a night time show, in fact, they used to close at like 6pm. Anyways a couple years ago they announced that they were going to add a night time water show to DAK and I was so excited becauuussseee I THOUGHT IT WAS GOING TO BE WORLD OF COLOR ADJACENT!! If you have not seen World of Color, I would argue that it is the single best Disney show in the US.
So I went out of my way to go see Rivers of Light by myself after work one day (because everyone else knew something I didn't). When I tell you that it was the single worst thing I have ever witnessed I am not exaggerating. When the show ended I genuinely didn't know it had started yet. ANYWAYS I say all of this to hopefully spare another unsuspecting victim of wasting their time seeing Rivers of Light. Amen.
Ok, so that is all I really feel like I need to cover for this guide, as always let me know if you have any questions and please please please don't go to rivers of light.