I have been searching for a new tote bag for a long time. I had a long list of things that were important to me because I use my tote bag every single day. My list included:
Nice light neutral color
Light colored interior
Structured enough to carry a laptop/camera
Preferably an interior pocket
Long enough straps for it to sit on my shoulder
No logo!!!!
Under 300 dollars
This is clearly a lot to ask for but I could not be happier with my Cuyana tote bag and here is why: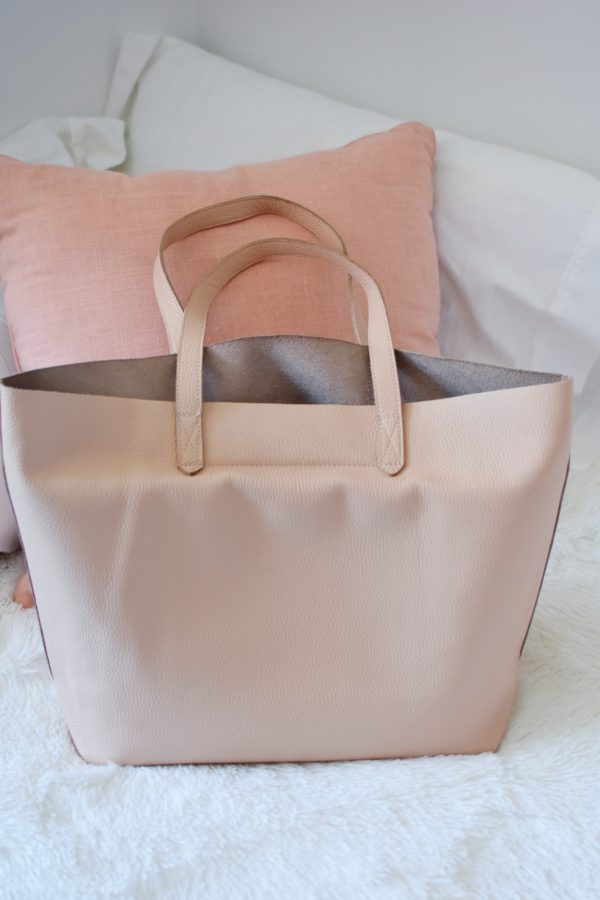 I have the tote in this color with the tote insert. The insert is what gives the tote its shape and it is an awesome addition. I would not get the slouchy tote without the insert. Here is what the insert looks like out of the bag-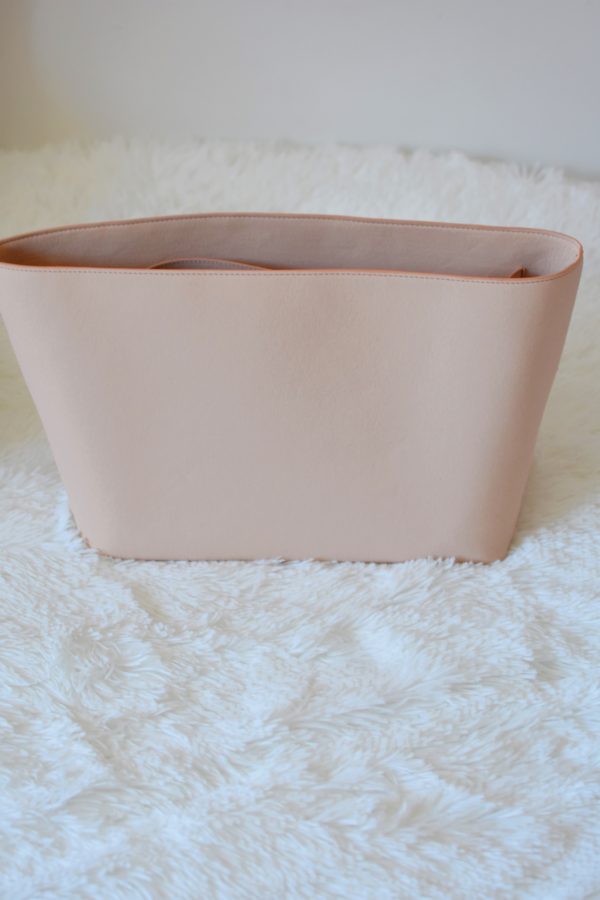 Without the insert the bag is unstructured like this-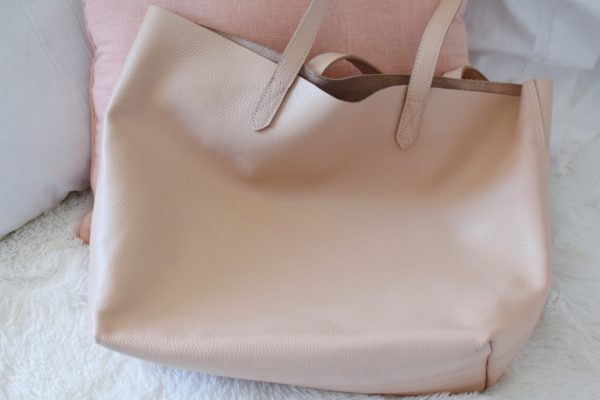 The inside of the insert has pockets (I love the water bottle holder) and hooks-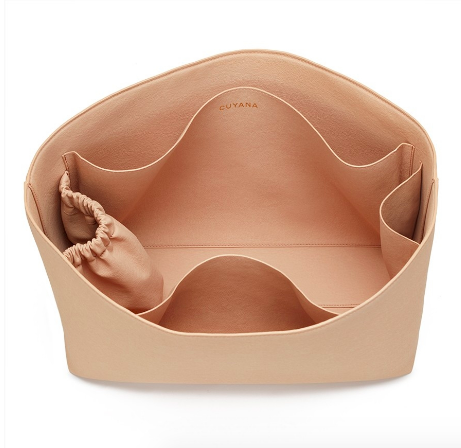 This tote easily fits all of my junk and never feels flimsy or like a strap may break. The leather is very good quality and after using it for over 3 months I can say that I whole heartedly recommend it!