I am currently shopping for my spring break trip, I was looking for bathing suits and I had a flashback to my freshman year. I was shopping for bathing suits and I was having so much trouble finding suits that would fit my chest. I am a 32 E and it is extremely difficult to find suits that fit my cup size but aren't huge around the band. I did extensive research (I probably tried on 50 bathing suits!) and I thought I would share what worked and what didn't for anyone who is in a similar situation to me! Lets get started!
Some things I am looking for in tops:
Completely adjustable straps in the back and on the top
Models that have similar cup sizes to whats being sold
Underwire or No underwire
Sized by cup size or S, M, L, XL
1.) Monday Swimwear ($$$)
I have to give Monday Swim a special shout out because they are the ONLY brand that actually has a model who even looks close to being a larger cup size. I have tried two of their swim styles
A classic triangle bikini top with a twist. The top loop of the top can be adjusted for more or less coverage. THIS IS A GAME CHANGER. It is also completely adjustable with ties in the back and on the top. I really like it. You can see in the photos that it is a medium coverage top and it worked well for me.
I have not been able to try this top on but I am so interested. I am debating purchasing it for my next trip. It looks so supportive and the underwire is great, AND it's fully adjustable. I think this would definitely work for me.
2.) Asos ($)
Asos has a really large selection of swimwear for larger cup sizes. I have ordered quite a few tops from Asos and all of them have run small. They carry a lot of different brands so it is hard to loop them all together. But I think they deserve a shout out for having such a large selection. If you want to take a look at all they have to offer, you can check them out here!
Top Picks from Asos Swim:
3.) Becca Swimwear ($$)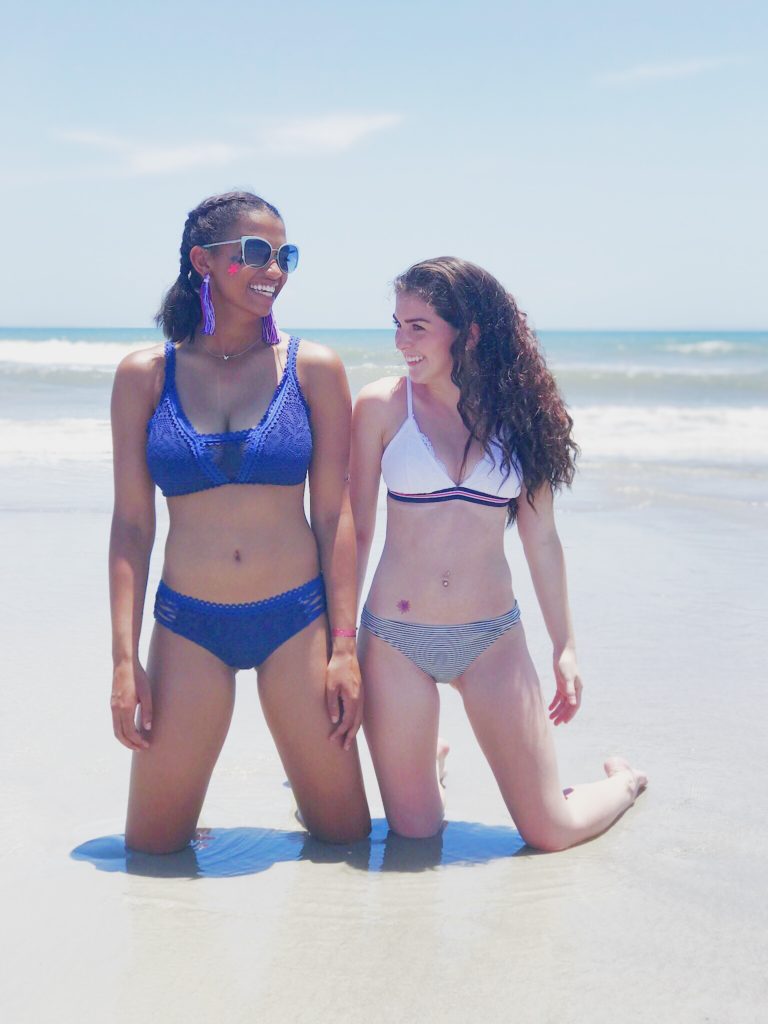 I think this is a hidden gem. I first noticed Becca swimwear while I was trying on suits at anything but water. This navy swim top has now become one of my FAVORITE tops. I feel totally supported, even without underwire. I feel like I'm covered without losing the fact that I'm 20. It is the best top because the back does not have a hook, it is adjustable. It is really the best bikini top I've purchased out of all of these.
Some of my top picks for Becca Swimwear:
4.) Triangl ($$)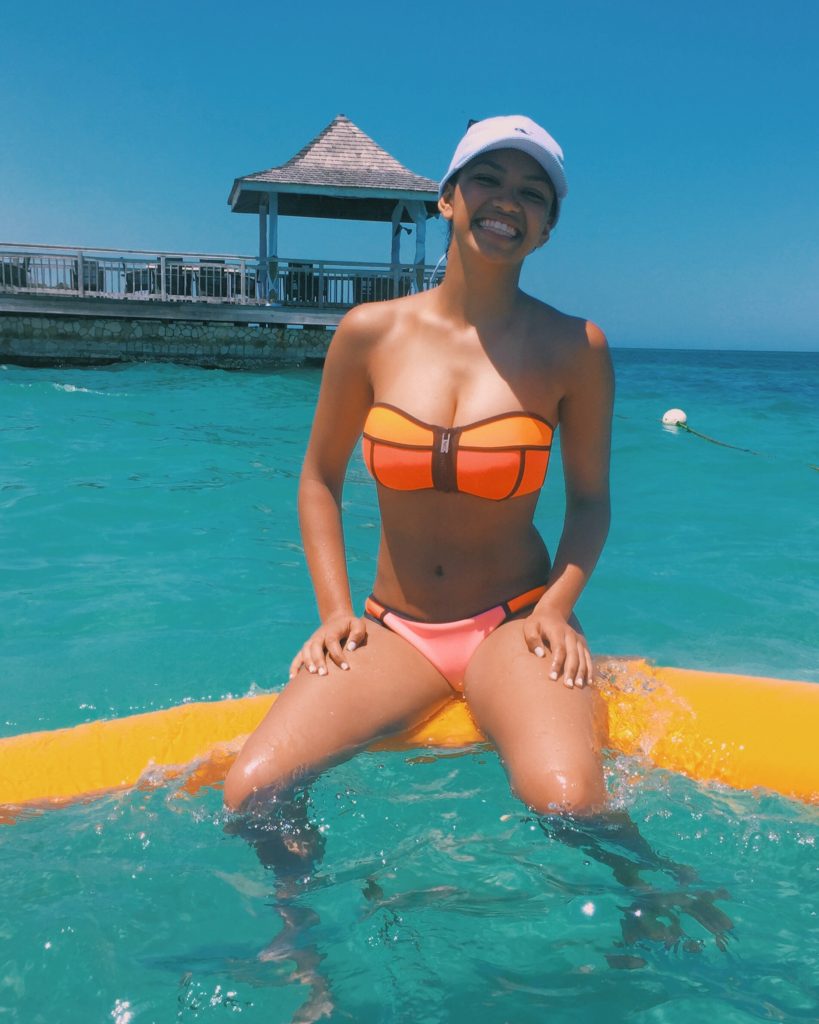 I wasn't going to include this because these tops didn't really work for me but I thought I would list it so that you all know. Triangl sizes their tops in a unique way. They carry a size called S++ which is supposed to be for girls like me. Small around the band but large cup size. I got a top they no longer sell but it is similar to The Cindy. It looks fine in photos but if I lift my arms above my head it is a mess. Absolutely no support and it is not adjustable at all. Not a fan.
5.) Seafolly ($$$)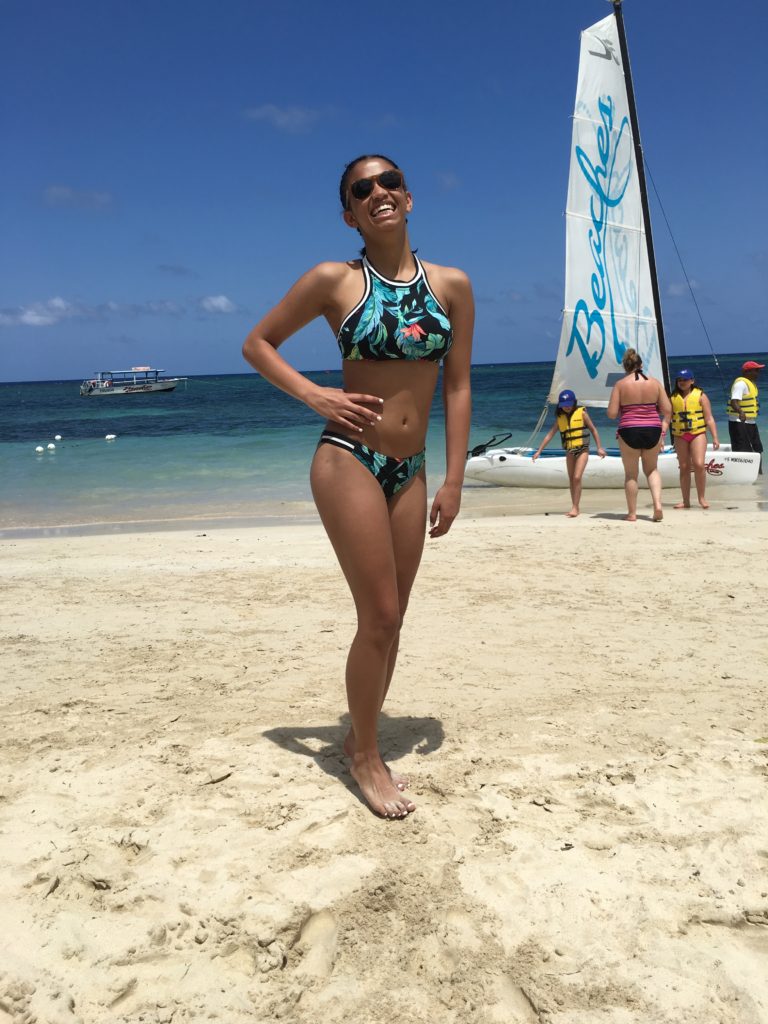 Seafolly carries suits in a wide range of bra sizes. I ended up with a high neck style. It fit well but I did notice that there was a little bit of spillage on the side. These suits are also pretty expensive and I never love the patterns that they are pushing. Definitely still an option. If you want to check out the Seafolly suits for larger busts you can here!
Here are some of my top Seafolly picks:
So there you have it! If you have any recommendations or have found the perfect swim wear, please let me know in the comments I am ALWAYS on the hunt!