DISCLAIMER
This is a joke please don't fine my sorority.
Welcome to my guide to Sorority Recruitment! If you do not attend The George Washington University this may not apply to you, unless you have an unusual interest in GWU greek life (no judgement here). Also despite thinking that it's annoying when people say this, you really can't go wrong picking a sorority at GW, they have more similarities than differences and all of them are full of very nice women.
Now that I got that out of the way, lets get started.
1.) Outfits
Before you even get to the Marvin Center you are going to have to make a life changing decision; what are you going to wear?
You've heard the buzz words: Casual, Business Casual, Formal. What does it all mean! 
Not to be dramatic but these choices you are going to make are probably the most important choices you will make in your entire life. Flats or a slightly different pair of flats, jeans or a slightly different pair of jeans. HOW WILL YOU DECIDE. 
I wore a PANT SUIT on business casual night. I wore a legit pant suit, and you know what, one of these lovely sororities still let me in but here is a tip.
Business casual night doesn't really mean business casual haha just wear something that covers your shoulders and doesn't show off your butt.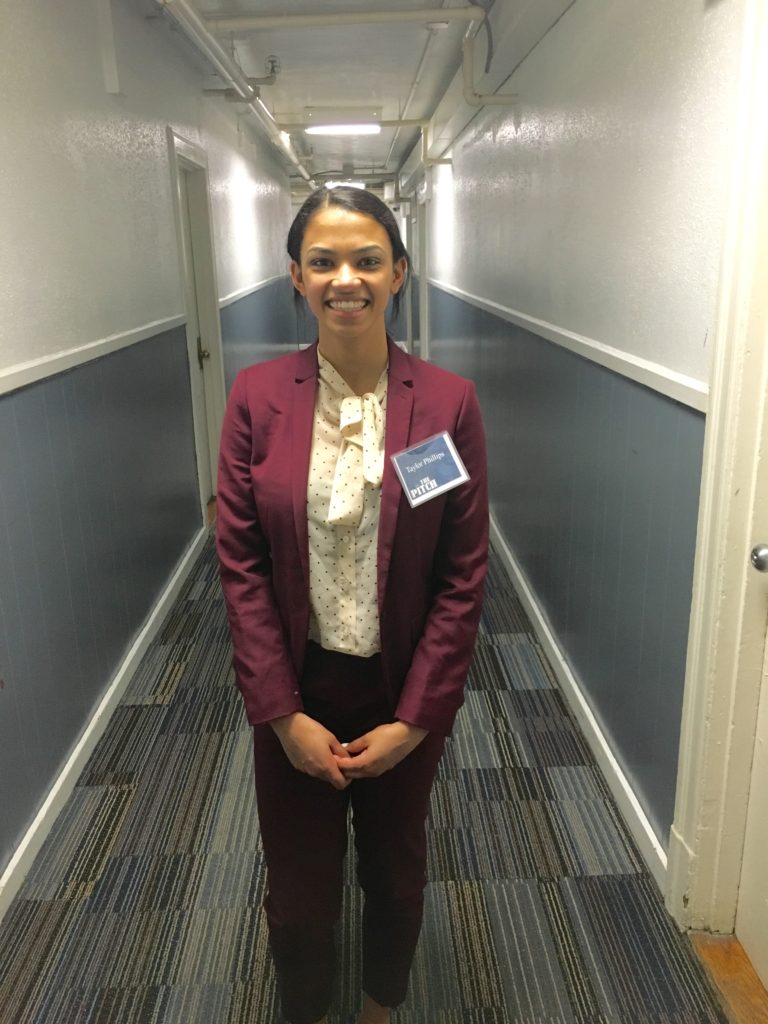 (Not a photo from recruitment but this is the exact pant suit outfit I wore)
2.) Food
You absolutely need snacks. The only thing worse than recruitment, is going through recruitment hungry.
3.) Talking To Sisters
So you have your snacks and you have your outfits, so you are ready to actually speak to the sisters. This is where things are going to get dicey. You will be shuffled into a line and told to stand boobs to back (a very clever way of being told to stand close together). After that you stand there in complete silence for a solid 2 minutes. Do not talk, the ghosts of sisters past will haunt you for an eternity if you participate in sinful chatter.
*** To be honest I think they just tell you to be quiet so the halls don't get loud, but I have never seen a PNM be particularly loud so we will never know if I am lying***
4.) You're In The Room
There will be cult adjacent singing. Every sorority does it. It's not all the way cult-y but it is as close as it gets, especially the slower songs. They will then randomly assign you to a sister and you will talk to her for like 5 minutes and then perhaps you may randomly talk to a different sister.
Here are a list of conversation topics that work well:
Where are you from
Did you play sports in High School
Food
Netflix, specifically Friends, Master of None, maybe The Office
Stuff you like in DC
Family
Friends
Compliment the decorations
Some general questions (Whats your favorite shape of pasta?)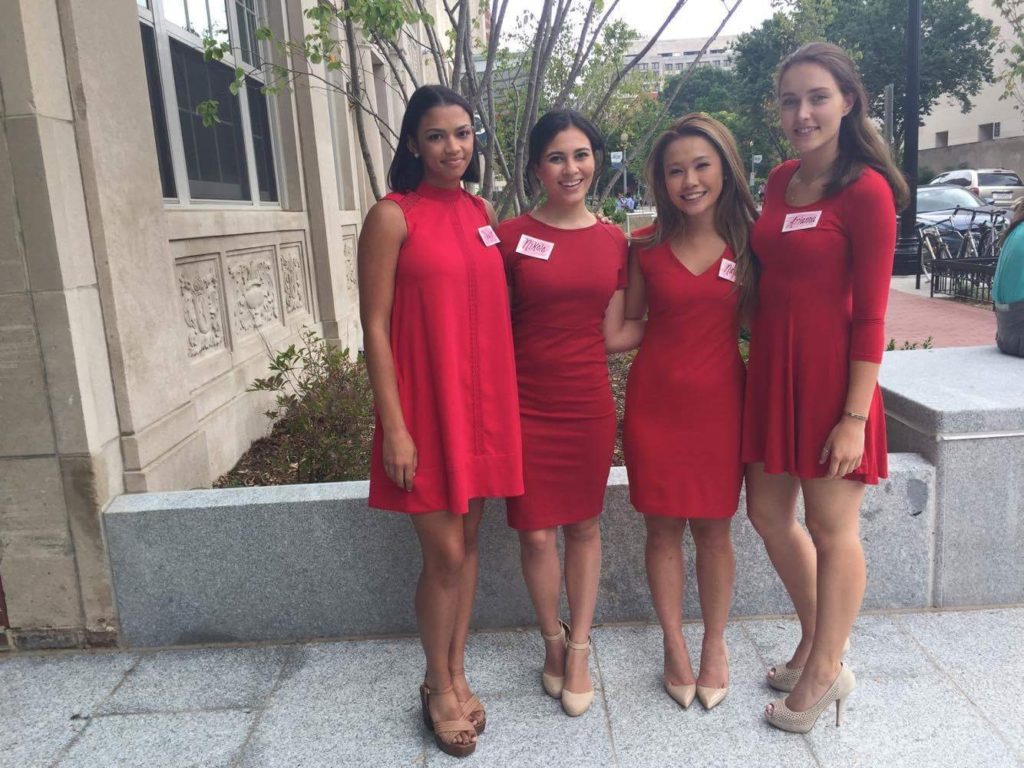 (Photo of me and my sisters after a full day of conversation with PNM's, we look so easy to talk to!)
5.) Snapping
When the sisters snap you can't snap. They want you to know that they are loving the video that they are watching, but they don't want you to enjoy it so much that you join in. Just sit and smile and if you see the girl you're talking to in the video give her a nudge that says "Hey that's you! I recognize your presence in both locations!"
6.) Pref Night
So you made it to pref night. You selected your top 2 and now you have to make your final decision. Pref night is a very interesting time. It's also kind of secret and despite writing this post about recruitment I would like to remain in Alpha phi so I will not break my oath of secrecy.
Here are a few tips that won't make sense until you get there:
Your sleep deprived so if you think its weird that your crying that's why
Give back whatever they hand you
It is a little dark in here, isn't it?
THE SINGING
Don't tell people what you pref (I have an awkward story about this, so JUST DON'T DO IT)
So that's all you need to know to make it through recruitment. I legit wore the weirdest outfits, talked about tacos in almost every room, and barely woke up in time for the last day and Alpha Phi still let me in. So don't stress just talk about stuff you like, dress like you regularly would and don't get weird like I did.